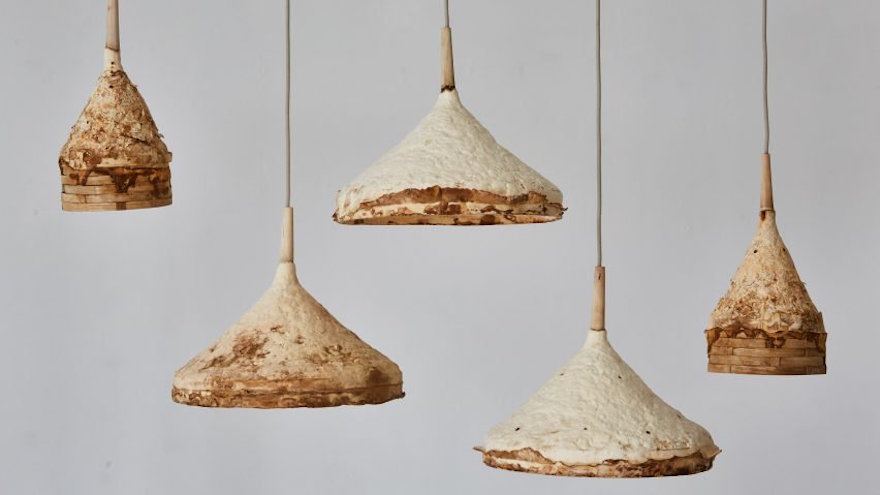 Filled with potassium, vitamin D and more vital nutrients, mushrooms are considered one of nature's 'superfoods'. But despite where you can find them in grocery stores, they're not actually vegetables; they're fungus. Mycelium is the threadlike part of a fungus that lives in the soil and new research confirms that it hold immense value in the production of building materials and medical products. Many designers have begun to embrace this in their exploration of the usage of more sustainable materials.
UK design team Sebastian Cox and Ninela Ivanova's new collection of mycelium-based accessories is just one example. Wanting to use the fungal material to create a line of everyday products, Cox's furniture design skills and Ivanova's lengthy research into mycelium merged to produce the Mycelium + Timber project, a range of beautiful interior furniture that utilises the fungal material.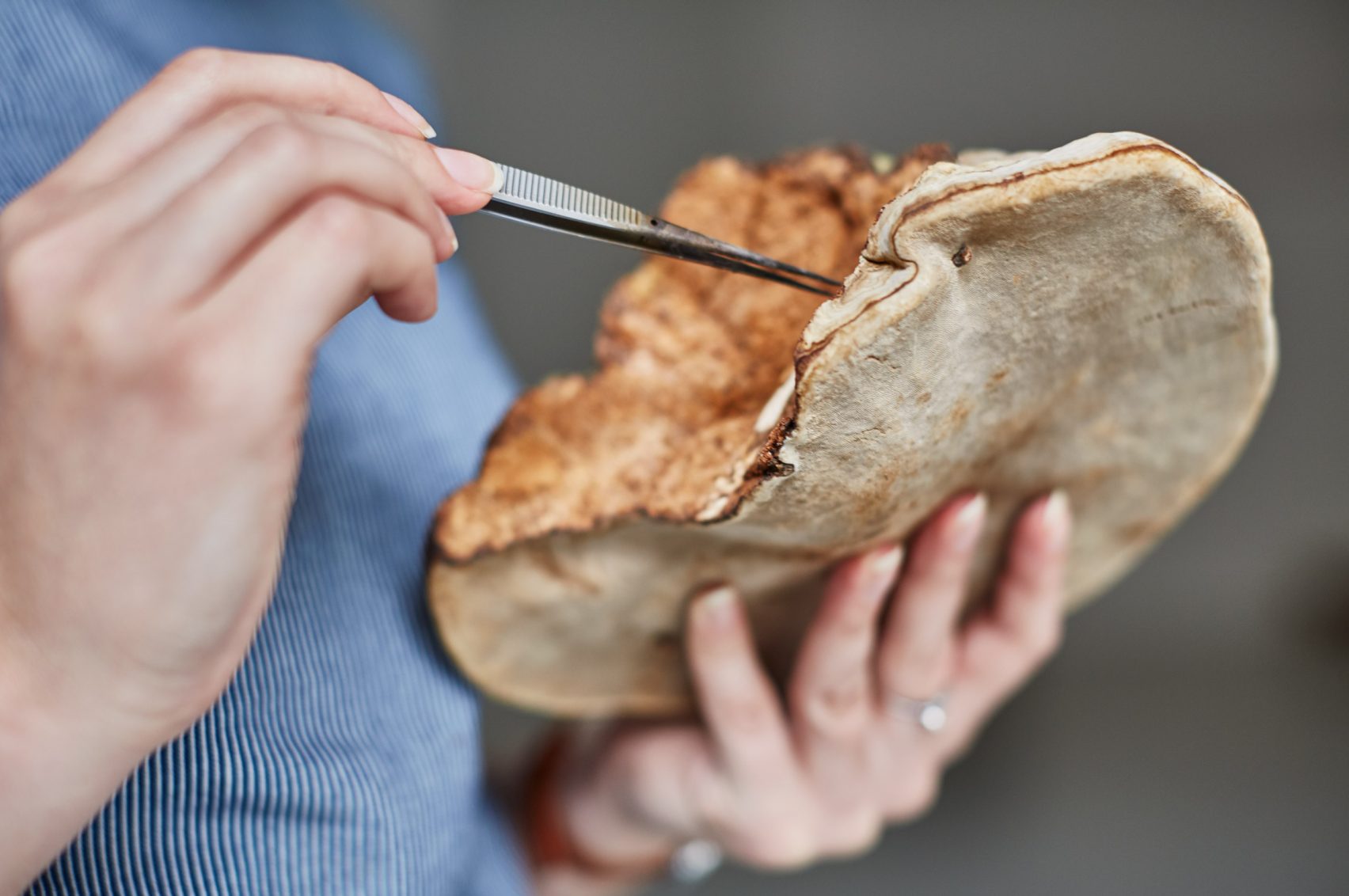 A series of simple stools and lights with a suede-like texture, Mycelium + Timber combines the mycelium materials with scrap willow wood from Cox's own woodland. "Mycelium offers us the opportunity to create products that not only continue but advance our ethos of sustainability and test our ability as a studio to design for new methods of manufacture," he explained in an interview with Dezeen.
Sliced up into thin strips, the discarded willow was woven into individual moulds into which a type of fungus called fomes fomentarius was added. This was cultivated using more of the wooden willow strips as food. After a certain amount of time, a shaped mass of interwoven threads emerges which the designers then dried and crafted into lampshades and seats. The furniture reportedly boasts a soft, leather-like texture.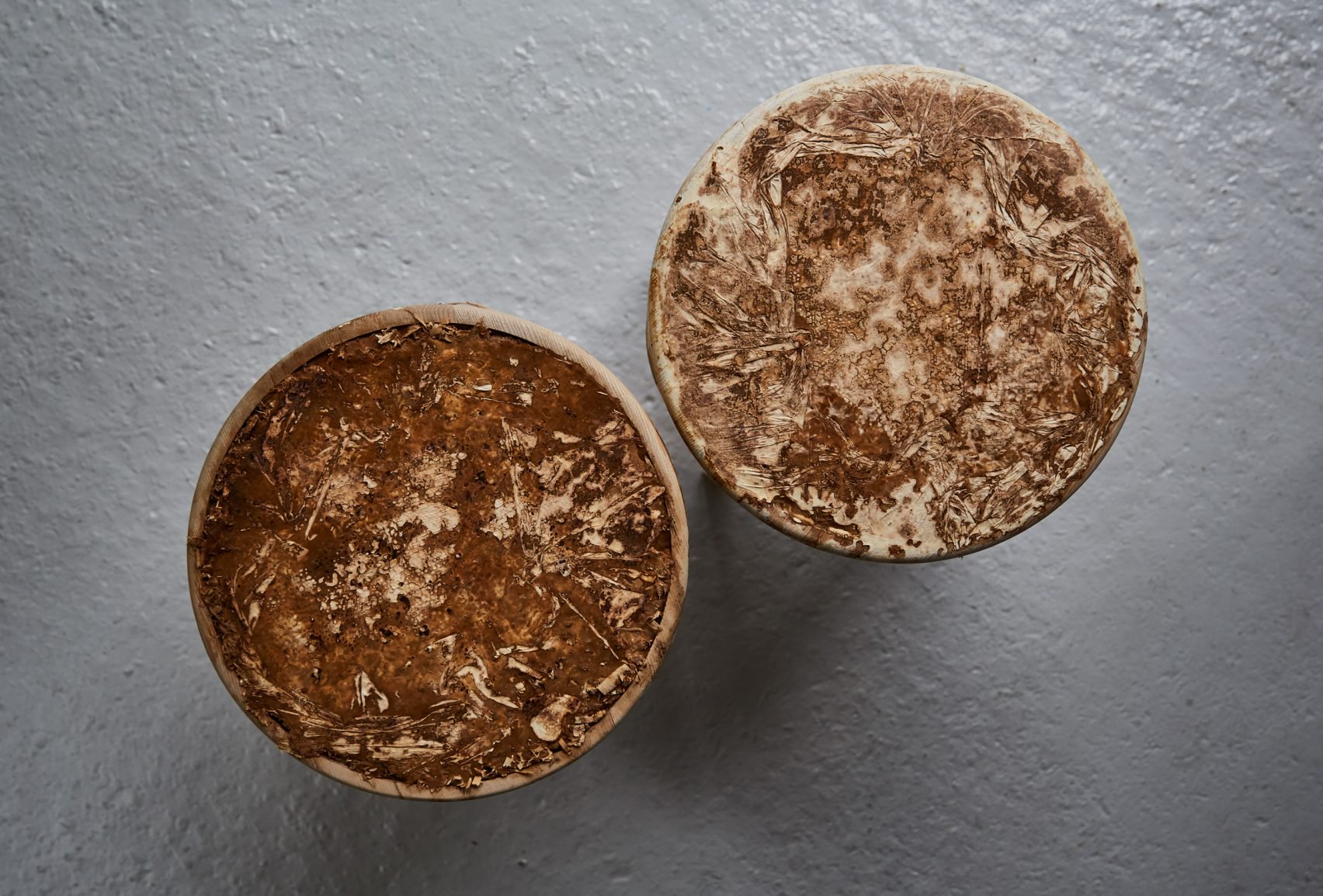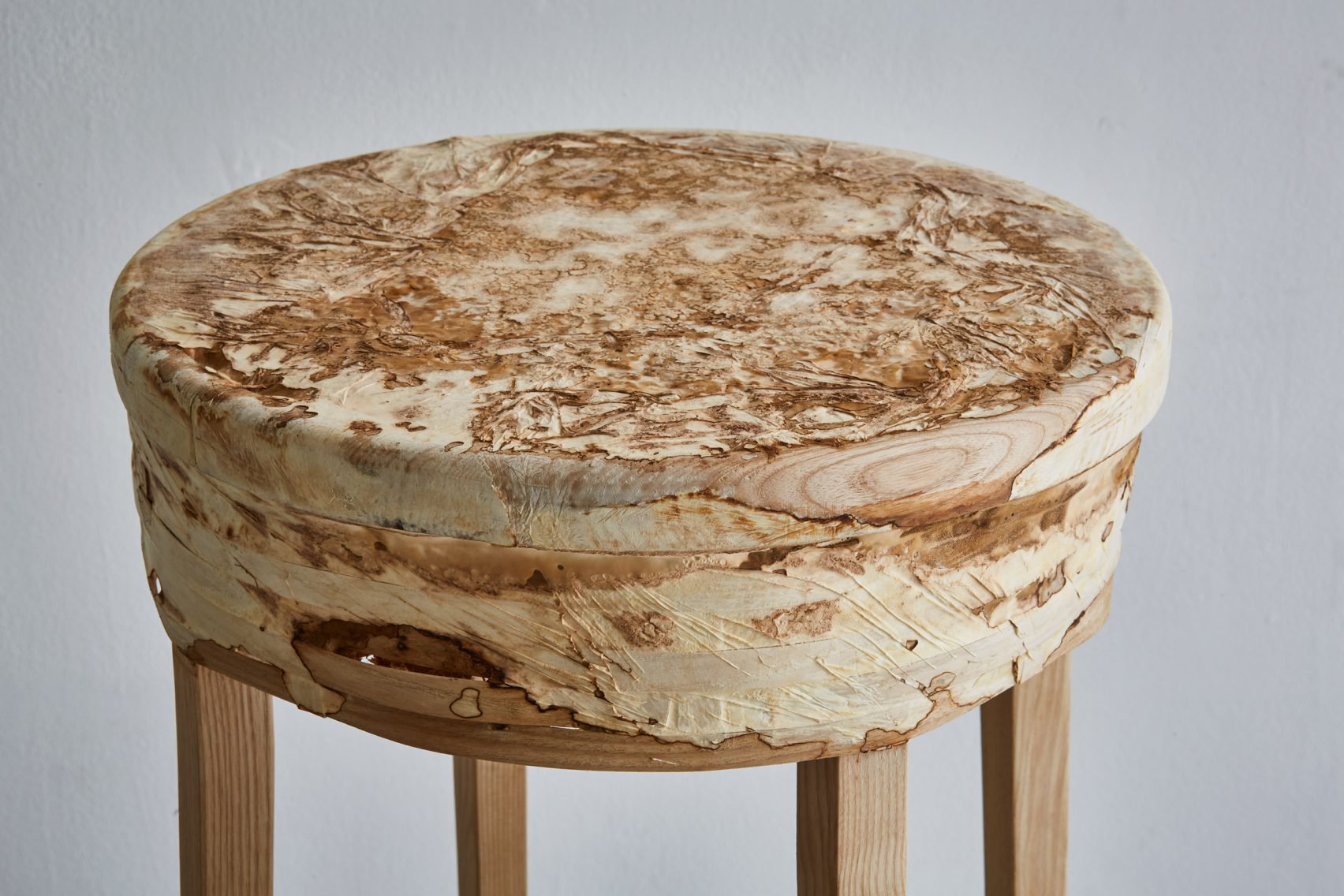 "It's not just about the fungus, it's about the marriage of the two materials," said Ivanova. "These two materials have a natural relationship in the woodland, so let's see how we can exploit that."
With plans to continue their collaboration, Cox and Ivanova hope to launch a full collection of mycelium and wood products in the near future. To learn more about their remarkable work visit Cox's website here.