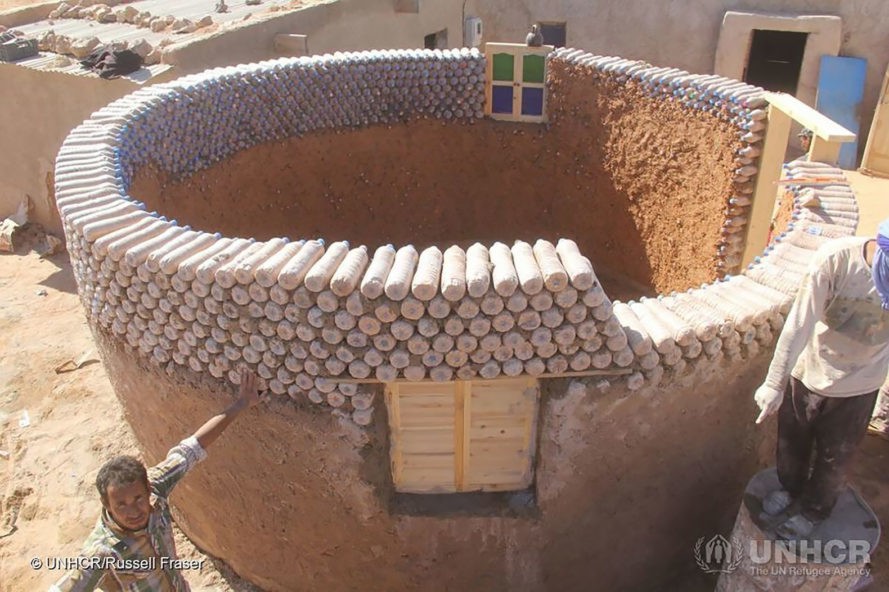 In Tindouf, Algeria, a large number of the homes are made from materials like adobe and mud bricks. Vulnerable to heavy rains and frequent sandstorms, more durable structures have long been needed. Though he has acquired the nickname 'Crazy with Bottles' for his work, 27-year old Tateh Lehbib Breica's use of plastic soda bottles to construct more weather-resistant homes is bringing relief to the refugee camps of the region.
A Sahrawi refugee living in a camp in Tindouf since birth, Breica holds a Master's degree in energy efficiency and was initially planning to build an energy efficient home in the desert using discarded bottles for a roof garden. Ultimately hindered by the home's circular shape, he wondered how else he could put the plastic bottles to good use. It wasn't long before his lightbulb moment hit:
"I remembered a documentary I had seen...on building using plastic bottles," Breica says, "And thought, 'Why not try that?'"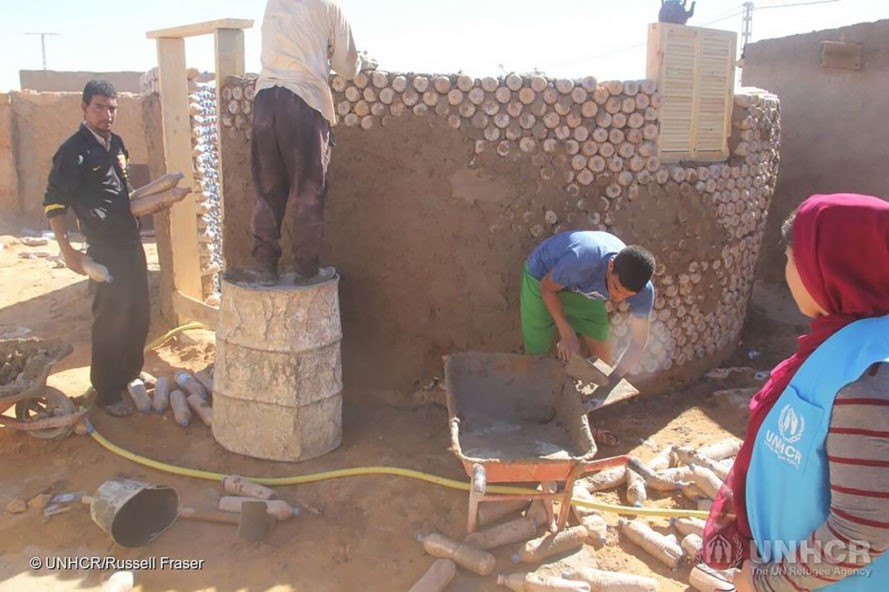 Breica began working to transform the bottles into workable bricks by packing them with sand and straw. He then proceeded to build a home for his grandmother by stacking 6000 of these 'bricks' in a circular shape, and then coating them with cement and limestone. The result was so impressive it caught the attention of the UNHCR, The UN Refugee Agency.
Boasting an improved structural resistance to water, the thick-walled circular home presents a lower profile to the wind, is aerodynamic and can withstand storms more effectively. In addition, the building of the homes are helping to create jobs where there are few. "It takes four people to pick up the bottles, four others to fill them, and four masons to lift it," Breica says. "Drivers are also required to transport sand and bottles. We are creating an industry around plastic houses."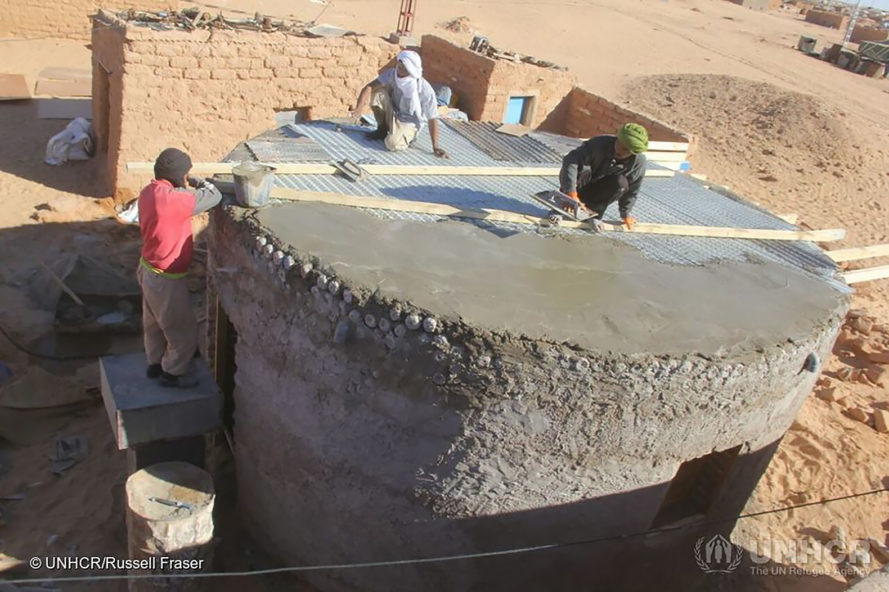 After receiving funding from the UNHCR Innovation Fund, Breica worked alongside them to construct 25 houses using the sand and straw-filled plastic bricks in five refugee camps across Tindouf. Mailaminin Saleh, a refugee who currently lives in one of Breica's plastic bottle houses, told Think Progress just how satisfied she is with her new dwelling: "It is stronger and more efficient here," she said. "I am very happy that I have benefited from this initiative."