Communicating the effects of climate change to the public can sometimes be hard as most of this important information is hidden behind statistics and graphs. But creatives have come up with interesting ways to bring data to life.
For example former Design Indaba speaker Ekene Ijeoma combines his expertise as a designer and coder to make projects that include an interactive map that follows refugees around the world showing which countries they left, settled in, and why.
Taking an analogue approach to data visualisation, information designer Georgia Lupi used her Design Indaba talk to speak about how we can use our own personal data to become better humans.
In a new project called Totemy, a collaboration between another former Design Indaba speaker Iwo Borkowicz and Alicja Biała, the designers look at ways of making climate change data more visible.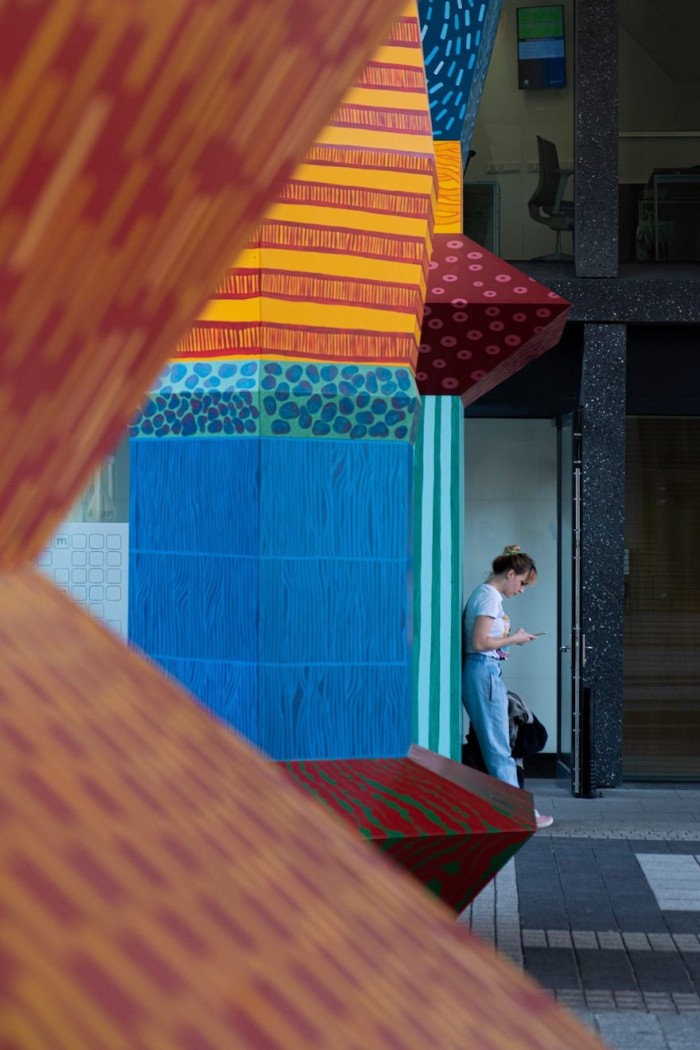 The six colourful totem poles were erected at The Bay of Art, in Poznań, Poland. The giant totems were handpainted by Biała using patterns characteristic of her work. They consist of three-dimensional images that take up an area of 400 square meters.
The totems symbolise the relationship between humans and the forces of nature.
On each totem, there is a QR code that one can scan to find specific scientific reports and statistics. Each of the totem poles refers to a different environmental issue.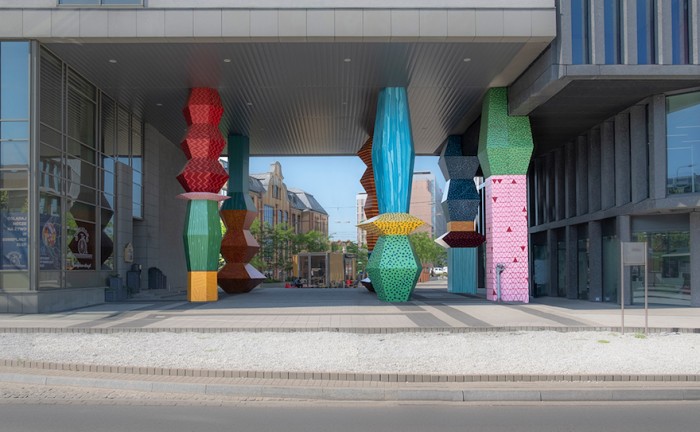 Biała says: "Public space allows art to reach everyone, not only a narrow group of gallery and museum-goers. The totem poles are based on statistics which we wanted to include in the public space. The Information reflects our amorality as humans. The statistics are not only dedicated to one social group - they direct the message to the whole of society."
She added: "We are curious to know whether the facts will be rejected or accepted, and if our intentions will be interpreted correctly. The work is not intended as an attack but as an invitation to enter into discussion, with a view towards evolving as a society."
Design Indaba was first introduced to Biała's collaborator on this project during antenna - a scan for 20 of the world's best design graduates. It takes place during Dutch Design Week. The platform is a collaboration between Design Indaba and Dutch Design Foundation and will be entering its third edition in October this year.
Since his appearance at antenna in 2017, Borkowicz was also invited to speak about his work at last year's Design Indaba.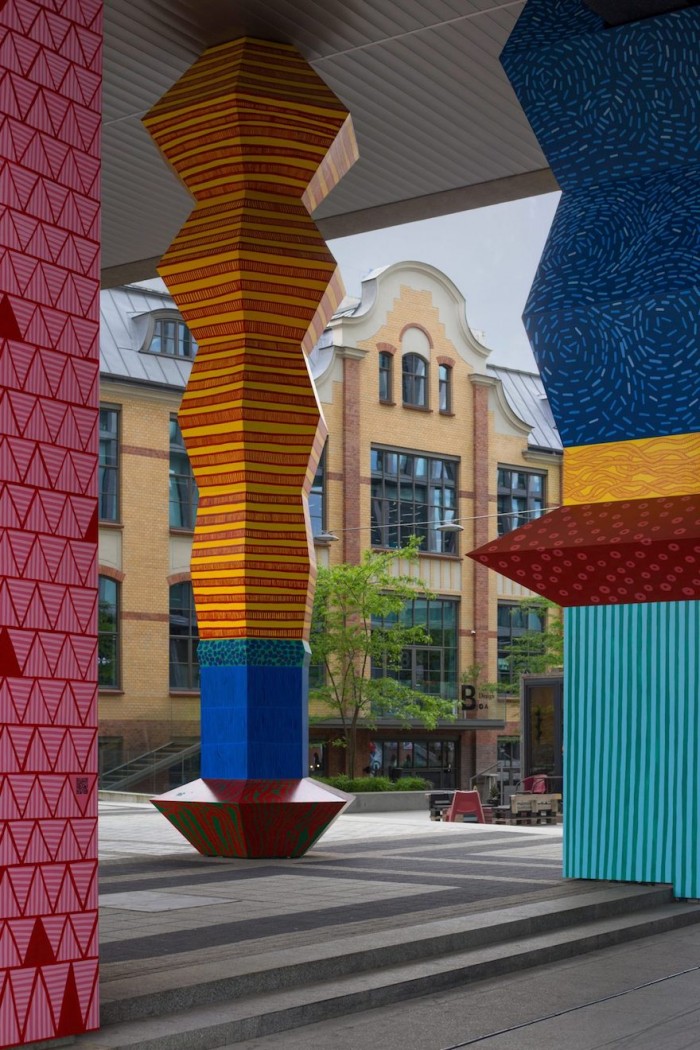 Borkowicz, who co-authored the concept for the project says: "It took a while to select topics and it was quite a dynamic process. In the beginning, a broad spectrum of issues was contemplated. We wanted to create six pillars of different natures, but of equal gravity. In terms of civilisation, in many respects we have been going in the right direction in the last decade."
He adds: "However, the opposite unfortunately must be said about the environmental condition of the Earth. Therefore, due to the critical situation of human influence on the environment, we have decided to concentrate on this topic. The next step in creating the totem poles was to select and verify the data and its sources. We took great care to make sure that information we used came from reliable sources."
Watch Borkowicz speak about his architectural project in Cuba:
More on data and design:
Can we use our own data to become better humans?
Ekene Ijeoma combines data and design to tackle social issues
Ellie Frymire uses data to dig deeper into conversations around online the #MeToo movement