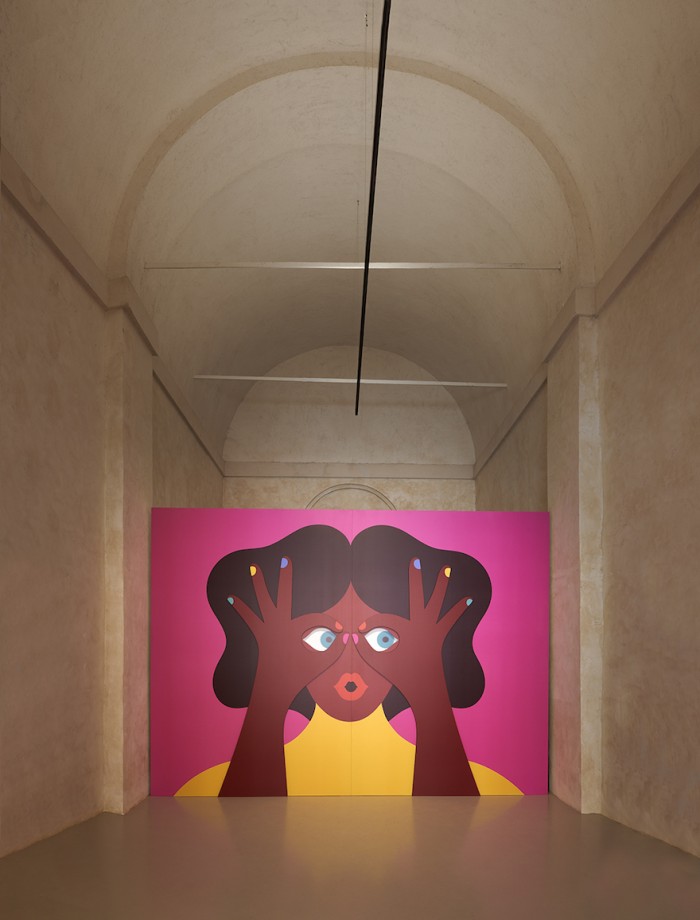 The playful, colour-saturated shapes and silhouettes of illustrator and sculptor Olimpia Zagnoli enter into delicious dialogue with the Renaissance artwork in the San Pietro Cloisters, a restored sixteenth-century Benedictine monastery in the city of Reggio Emilia.
The cloisters, repurposed as a cultural centre, may seem an odd choice of venue for a retrospective of Pop Art-influenced illustrations, but they're curiously apt. Zagnoli was born in Reggio Emilia and her ebullient work shines in the interior and exterior spaces of the cloisters, where the evolution of art takes centre stage.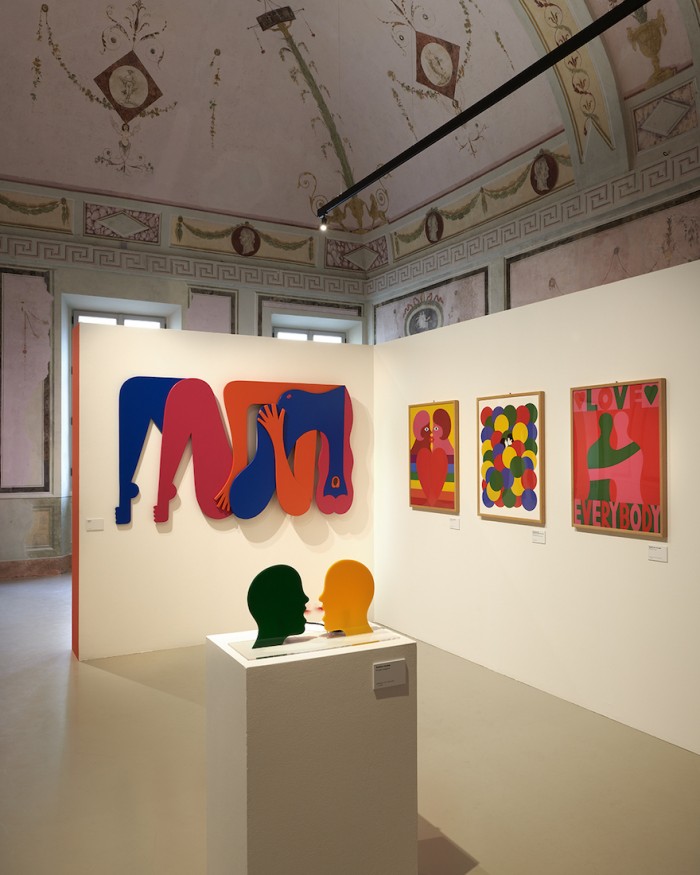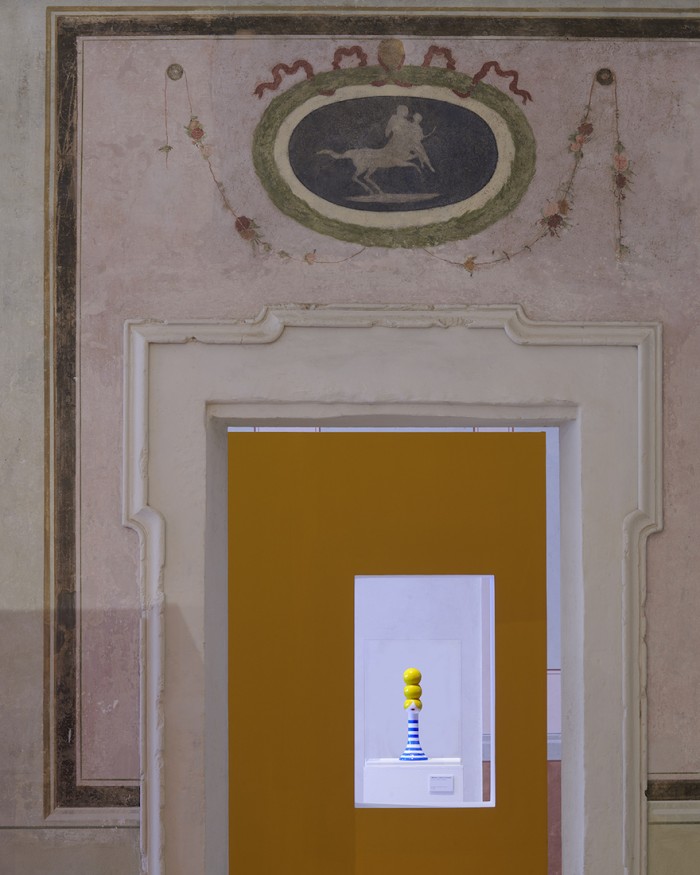 Caleidoscopica: The Illustrated World of Olimpia Zagnoli, sponsored by Fondazione Palazzo Magnani and curated by Melania Gazzotti, brings the wit and eclecticism of Zagnoli's work to the fore. The optical illusions, neon art, two-dimensional figures and posters are testament to ten years of thinking about the directions in which illustration can go, both on the page and in three-dimensional space.
Bright, simplified prints, drawings, fabrics, sculptures made out of wood, ceramics and Plexiglass riff against naturalistic images in the exhibition rooms, which bring past and future together in a kaleidoscope of perspectives. Early sketches revealing Zagnoli's work processes sit alongside her iconic covers for The New Yorker, Vanity Fair, La Repubblica and others, but all have her trademark breeziness and optimism.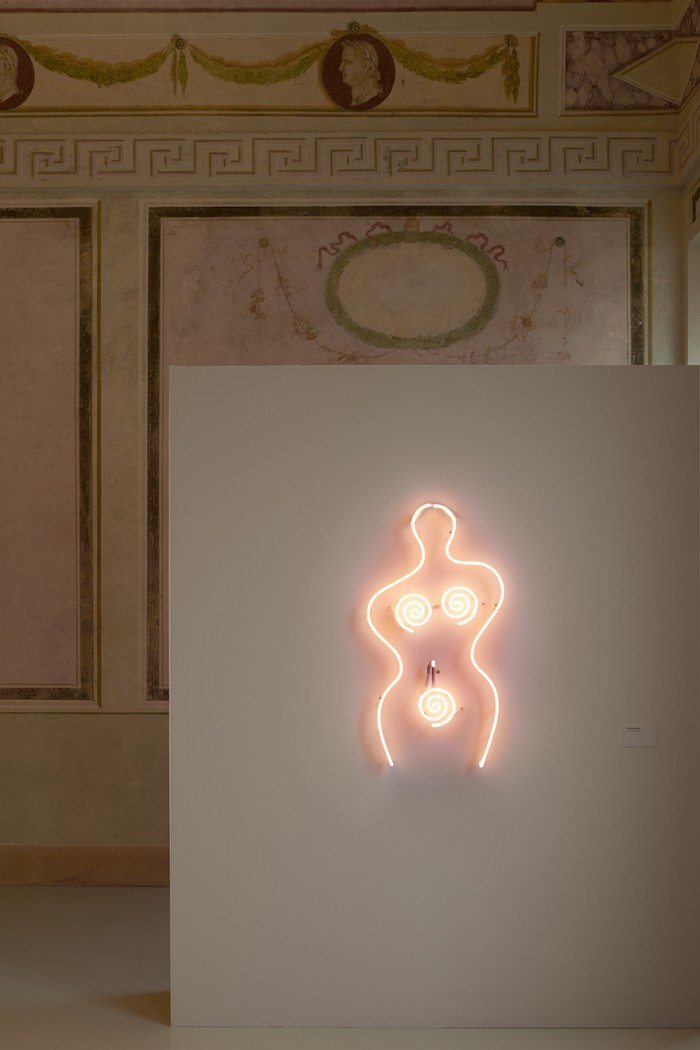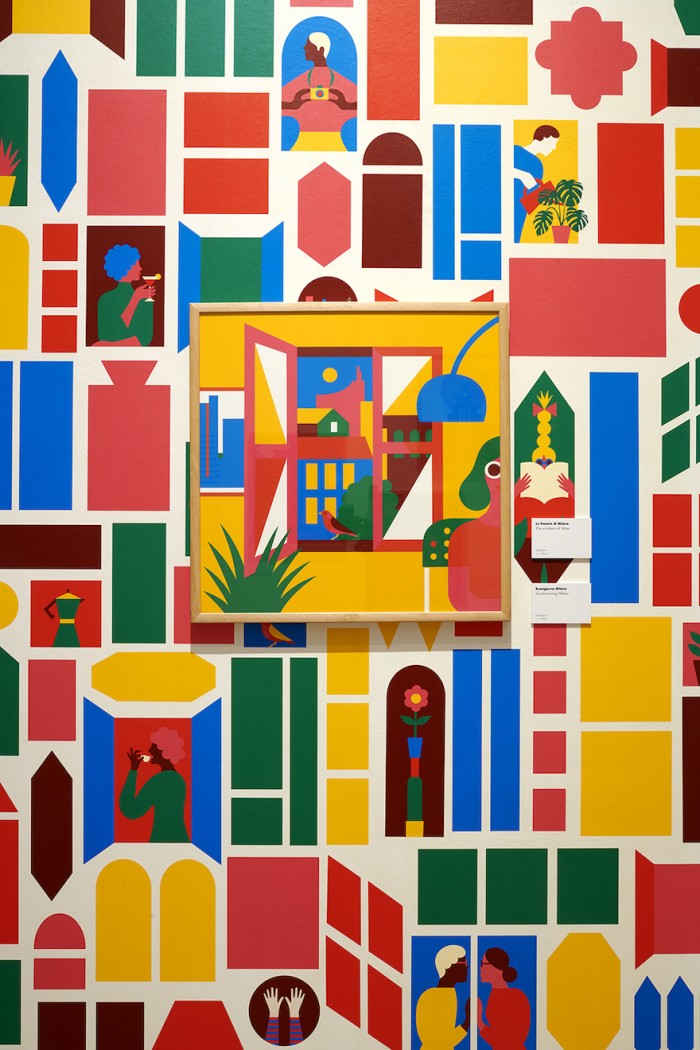 Her penchant for quick, experimental projects has allowed her to explore wide-ranging terrain. Six dazzling large-format works have been arranged in a 'sculpture garden' in the external courtyard, created with the contribution of clothing and accessory brand Marella, for whom she previously designed chic sunglasses.
Zagnoli has also illustrated two children's books, Mister Horizontal & Miss Vertical and The World Belongs To You, which steered the direction of the exhibition's side events. There events were designed and performed in collaboration with Reggio Children - an institution promoting the Reggio Approach, which is an educational philosophy of the schools and nursery schools in Reggio Emilia. Zagnoli attended these side events herself.
Lazy Dog Press, a publishing house that specialises in illustration and graphic design books, has released a catalogue of the works on display.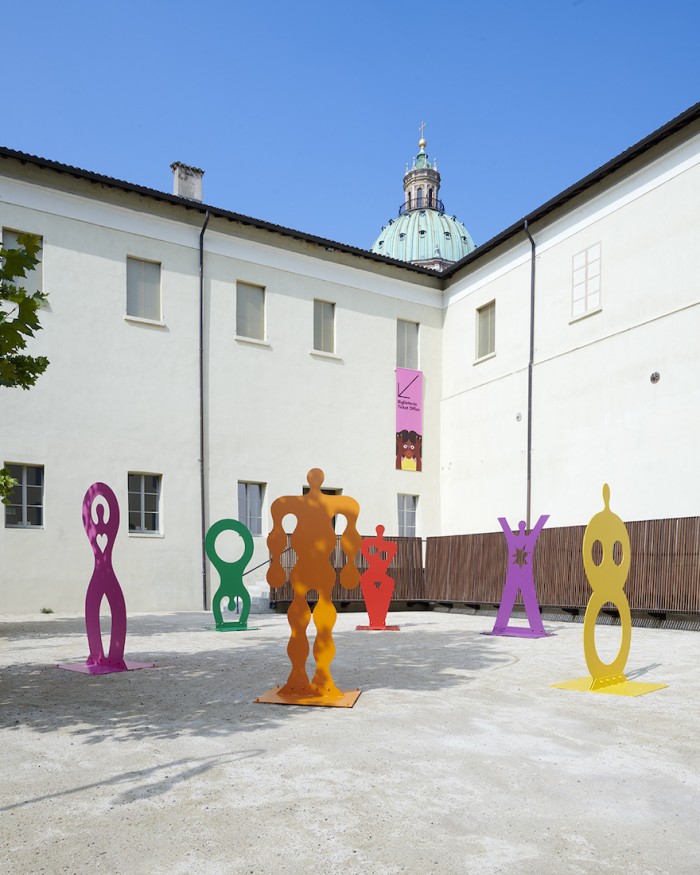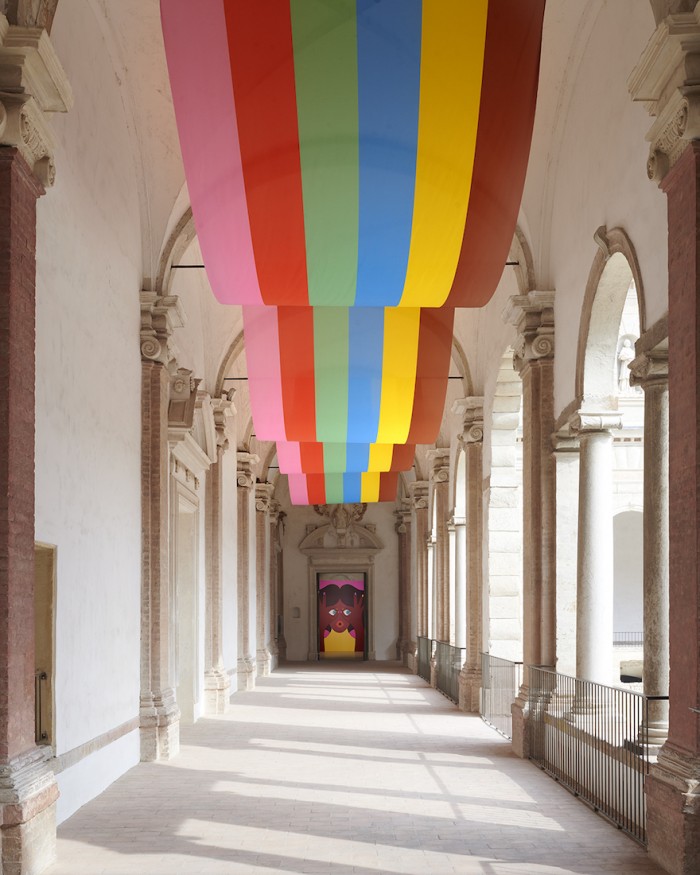 Read more:
Edel Rodriguez illustrates children's book on rock icon Jimi Hendrix.
8 illustrators on #NoToXenophobia.
Illustrating vernacular South African terms.
Credits: Olimpia Zagnoli