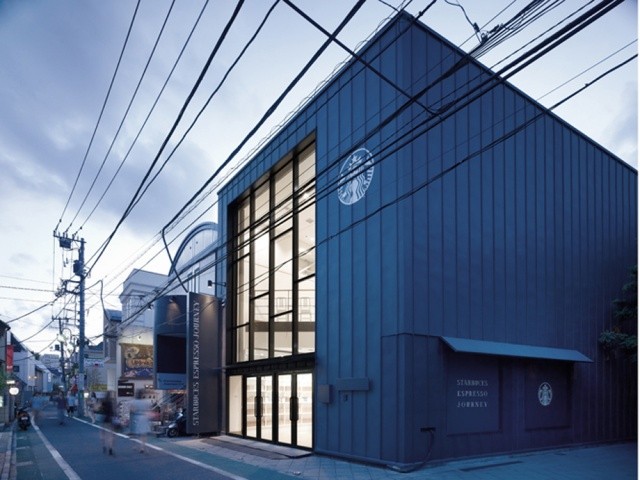 Book lovers are often coffee lovers, and coffee lovers are often book lovers. Those for who this is the case will love the new Starbucks pop-up shop in Tokyo that has been designed by Nendo to resemble a library.
The "Starbucks Espresso Journey" by Nendo is a space dedicated to the American coffee chain's espresso drinks, where visitors are also given the opportunity to learn more about drinks like lattes, cappuccinos and café mochas.
Similar to a library, bookshelves line the walls of the temporary coffee space with books ordered by the colour of their covers. The nine different colour groupings of the books represent the different espresso drinks. The idea is for visitors to stroll around the space, pulling books off the shelves to read and to help them learn more about their favourite hot drink.
Taking the learning process even further, when visitors get to the counter they can trade the book for an actual espresso while keeping the cover of the book, which contains a summary of information about the chosen drink.
On the reverse side of the book cover tumblers (in tall and short sizes) have been punched so users can press it out and use it as part of the Starbucks Create Your Own Tumbler series.
Nendo says: "Books and coffee are both important parts of everyday life, so we created a link between favourite books and favourite coffees."