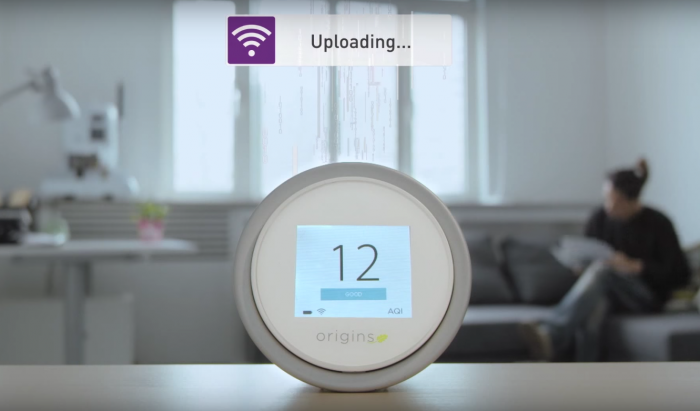 Founded in one of the smoggiest cities in the world, Origins' machines don't only detect the toxins in the air, they try to remove them as well
Founded by Swiss TV-presenter Liam Bates and his good friend Ken Ying, Origins' first shipment of a pollution-testing device, the Laser Egg, sold out within months, just as Beijing faced their very first "red alert" for dangerous air quality levels. From there the company has developed not only products to test air pollution levels, but now also have devices that actively work to remove toxins from air.
When Bates married his Canadian girlfriend and moved to China they faced one big obstacle. His wife suffered from asthma as a child and grew out of it, but very soon after arriving in China she had a sudden asthma attack. Air pollution was the obvious culprit and resulted in a year-long search for a suitable device to tackle the issue. Frustrated and without solutions, Bates left his job early in 2015 and started developing the Laser Egg in their apartment with a few friends.
Laser Egg launched in July that year and quickly became a success. The devices give real-time feedback about the air quality where it's placed. The compact design is easy to carry around, well designed and affordable (costing only 499 yuan or roughly 76 US dollars). When the city of Beijing gave its first "red alert", signalling dangerously high levels of pollution in the air, Laser Egg became the device people turned to.
Since then, the company has grown to also launch OxyBox. Costing 4499 yuan (about 685 US dollars), the OxyBox draws air through itself and removes pollution particles. Origins says it is able to remove smog from air faster than it can seep into apartments. Furthermore, Origins claims that the millions of tiny absorptive pores and activated carbon within the OxyBox cleans a room full of smog, cigarette smoke or burnt food in about 30 minutes.