Transit Explore Bus
China is ranked as one of the countries with the worst traffic congestion in the world. In 2010, its national highway spanning 50 lanes was completely gridlocked for twelve days. For more than six years engineer Song Youzhou has been working on a transport system that would outsmart and hopefully alleviate traffic in the country. His solution is the Transit Explore Bus, a bus that can straddle two lanes thanks to its tunnel-shaped base, designed for vehicles to drive through.
The first prototype of the design was revealed at the Beijing International High-Tech Expo back in 2010. At the same expo this year, Youzhou demonstrated how the system will work with a small-scale model of the Transit Explore Bus. The engineer says that the first prototype will be ready for testing in July or August 2016.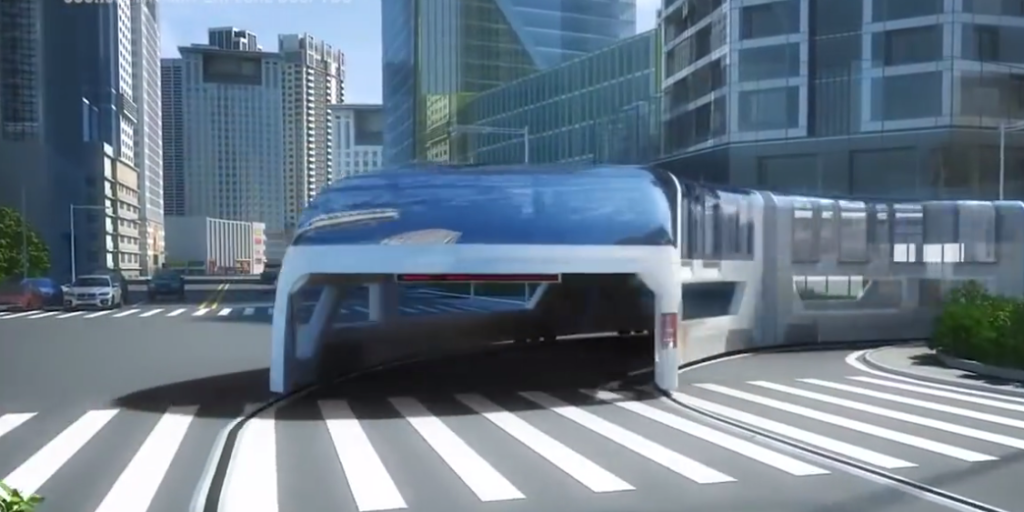 The bus can travel at up to 60 kilometres per hour and has the capacity to transport 1 400 commuters. Its concave base creates a tunnel that leaves the road clear for vehicles under two metres to pass underneath the carriages above. Youzhou told the Chinese press that the bus "has the same function as the subway, but it costs only 16 per cent of what a subway costs," adding that the construction time is also much shorter.
Like an electric tram, the bus will run along a track and draw power from overhead electric contact wires. If the buses were to be released onto China's major road networks and replace standard buses, they would not only save road space and ease congestion but they would also help to decrease the level of carbon emission pollution in the air.