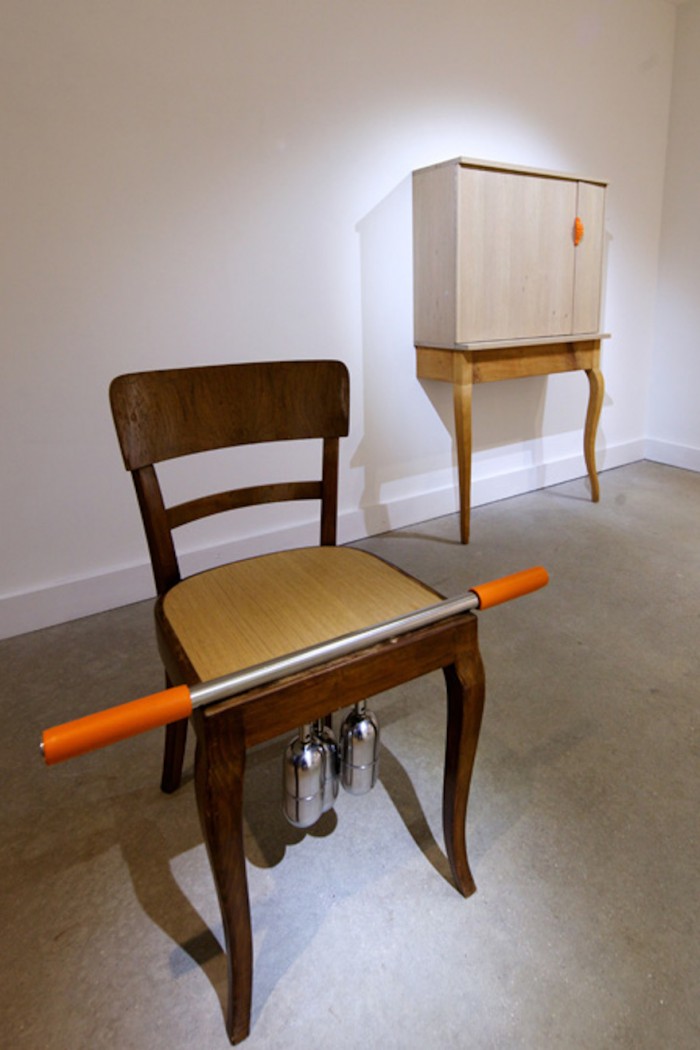 In Christoph Zellweger's latest body of work, Domesticated, he challenges our attitudes towards domestic, public and medical self-improvement devices and procedures. Gym equipment, plastic surgery procedures and even innocent objects like play park swings, all fall under the scrutinising knife of Zellweger.
The objects, such as the breast-shaped waiting room couches, the dining room chair fused with a pull up bar and sexual enhancement devices, or the swing with a spirit level attached to it, are humorous renditions of how commonplace such devices are in our lives and how complacent society has become with conforming to the expectations of aesthetics. It also depicts how comfortably we rob ourselves of the simple pleasures in life by allocating the term 'exercise' to any physical activity.
In a world where our "authentic selves" are becoming increasingly outdated, it is harder than ever to avoid these benchmarks of beauty and the devices, which help us, obtain them. Thus, Zellweger's exhibition aims to exercise the existential rather than the exterior.