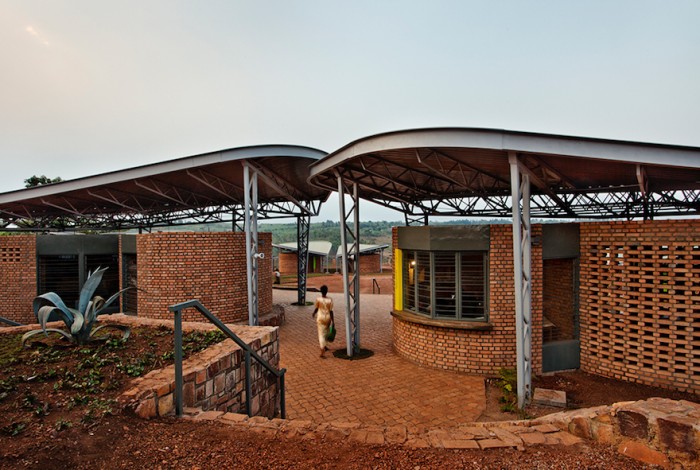 The Women's Opportunity Centre in the Kayonza district in eastern Rwanda is home to 300 women, most of them survivors of war, who are now trying to put their lives back together through education and subsistence agriculture.
Designed by Sharon Davis Design, the centre is located just an hour from Kigali. Here, day classes, events, and food cooperatives occupy the centre's clustered pavilions.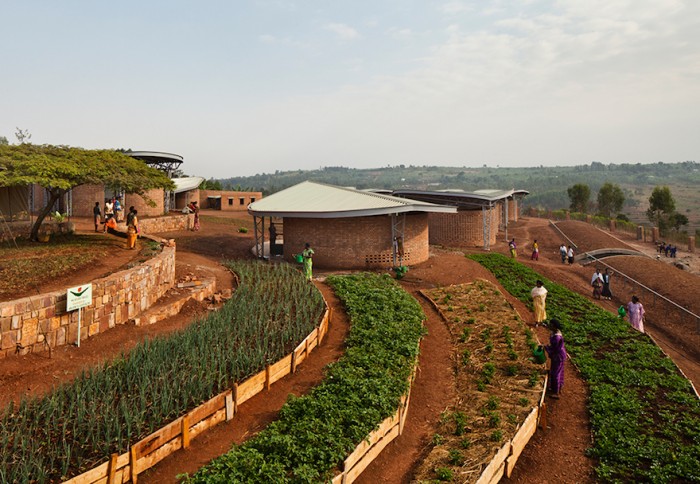 The facility is designed in collaboration with the humanitarian organisation Women for Women International. Inspired by Rwandan vernacular villages, the centre was erected using 450 000 clay bricks. Its buildings centre on a publicly accessible plaza where students sell food, textiles, baskets, and other products made on site.
Potable water is collected from the pavilions' corrugated roofs, while vegetation planted on two of the structures provides their interiors with extra insulation. There are no windows, which offers a sense of security to the women at the centre. The space between the bricks also allow light inside.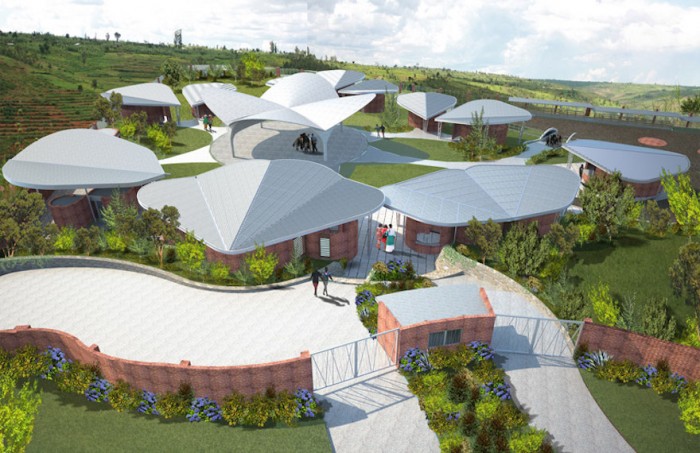 Above all, the facility values social equity. "Future students were assigned the manufacture of pavilions' bricks, using clay extracted from nearby sites as well as a manual press method adapted from local building techniques. Hands-on construction administration improved workers' skills, as well," says the architecture firm.
Since its establishment, the centre has won numerous awards.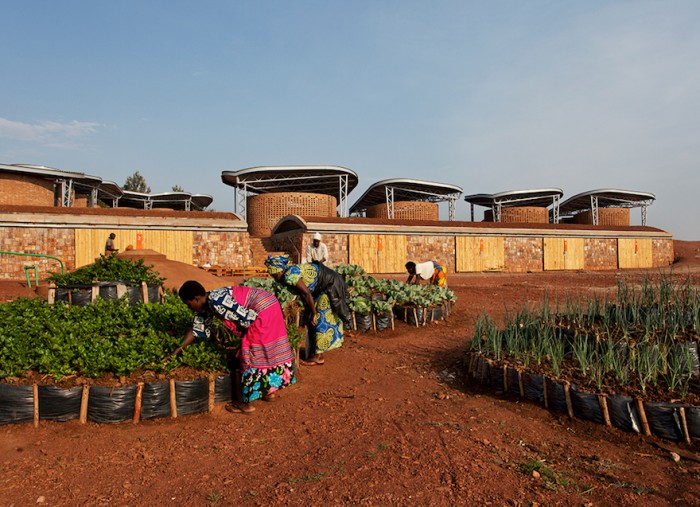 Photography By Elizabeth Felicella