R16 by Dutch design studio Waarmakers pays homage to cardboard and in particular cardboard tubing, which the designers believe to be an underrated and versatile material. The lamp achieves a contemporary minimalist aesthetic but the concept is centred in zero waste and sustainability with a smart design that is assembled from its own packaging.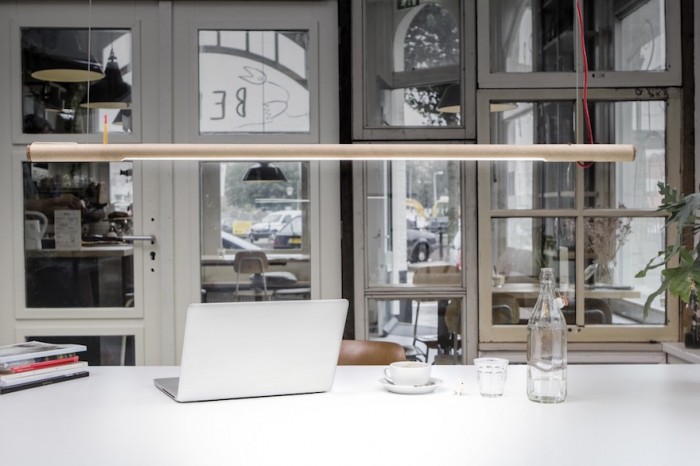 The ceiling lamp is delivered as a cardboard cylinder with all the necessary components inside, including an LED rod, and strings and hooks for hanging. The instructions, described as "very un-Ikea-like," are straightforward with easy-to-follow graphics. The cylinder forms the basic frame of the design and houses the light, which is revealed by pulling off a pre-cut piece of cardboard to create a gap in the tubing. To live up to its zero-waste designation, the designers propose using the piece of cut-out cardboard as a handy shoe horn. After plugging in the LED and hanging the lamp, a pencil is inserted into the tubing to fix the rod in place and to add a DIY quirk to the overall design.
A recent Eurostat report highlighted the serious environmental impacts caused by Europe's packaging waste, of which the majority is made up of discarded paper and cardboard. Design projects like Waarmakers' R16 help to increase awareness about the topic in the industry.