Cape Town's prized Hotel Verde is one of six hotels in the world, and the only one in Africa, to be awarded a second LEED platinum green building certification by the US Green Building Council (USGBC). The coveted prize makes it one of the "greenest" hotels in the world, boasting a business model founded on stringent waste management, and offering a carbon neutral hotel experience.
But what puts this hotel so ahead of the curve?
According to Mario Delicio, owner of both Hotel Verde, Cape Town Airport and Verde Hotels, the model for the hotel came into effect when he realised his dream of providing something luxurious and sustainable was not only possible but a business model worth sharing.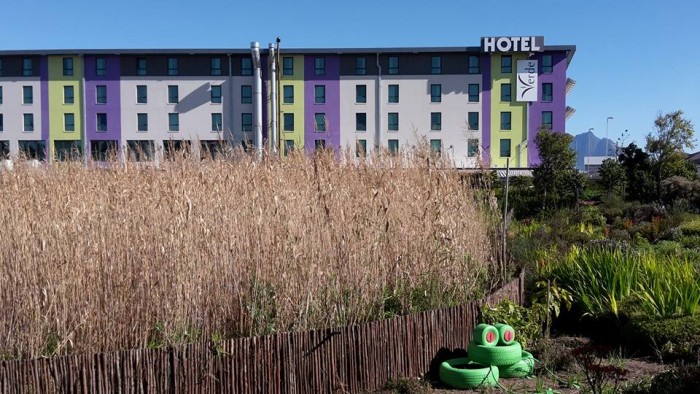 The hotel has invested extensively in renewable energy, boasting three vertical-axis wind turbines, 220 Photovoltaic (solar) panels, elevators with regenerative braking, and energy generating gym equipment.
Its energy strategy also includes an energy efficient, intelligent heating ventilation and air-conditioning system, and motion controlled lighting.
The design of the building incorporates energy-saving installations such as north-facing windows shaded by solar panels, and natural ventilation in strategic areas. The hotel utilises indirect sunlight for lighting, light interior colours to increase light penetration, four skylights, a green roof and a living wall.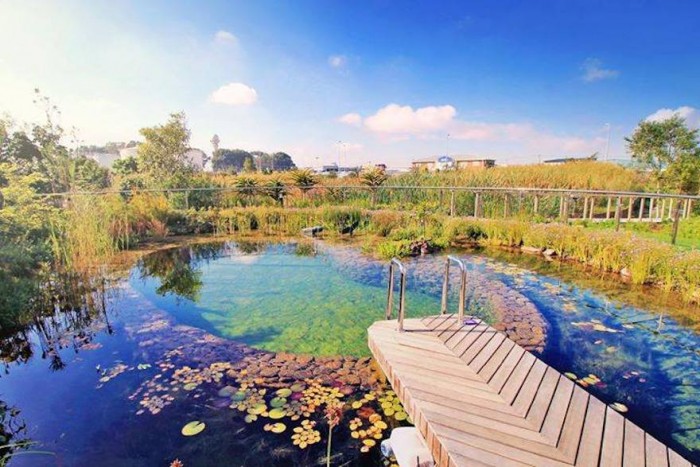 To save water, the hotel developed two key strategies: the grey water recycling system, and rainwater harvesting.
With the grey water recycling system, water from the showers, the hotel's eight bathrooms, and the condensate from the hotel's fan coils is drained to a recycling plant where it is filtered and sterilised.
"The processed grey water is then reticulated throughout the hotel and used for the flushing of toilets, saving up to 6000 litres per day," said a spokesperson for the hotel.
Secondly, rainwater drained from one-third of the roof is captured and passed through a filter before being used for irrigation, car washing, aquaponics units and the cleaning of hardscapes.
"It is also linked to the grey water reticulation system so rainwater can be used to flush the toilets if the grey water recycling plant is shut down for maintenance."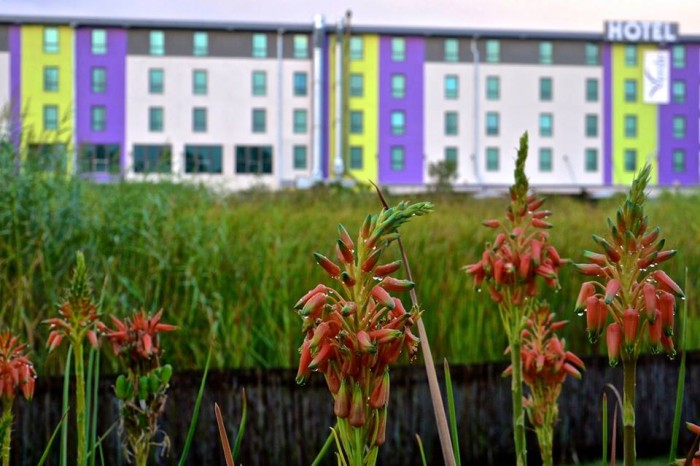 Finally, Hotel Verde favours local, previously disadvantaged entrepreneurs through the procurement process.
For example, a female entrepreneur has had to employ four more staff members to create the biscuits in the rooms and deli.
All of the art in the hotel is local including the room floor artworks that were created through a school art programme showcasing the artwork of 45 grade 11 students.