Nada Elhadedy has been an architect in Cairo for the last eight years. Her firm, which she runs with her sister Rana Elhadedy, takes a futuristic approach to building design that sees them merge conceptual ideas and technical solutions.
Their latest project, a high-end residential complex and waterfront in the Sudanese capital, Khartoum, uses architectural practices to open spaces and create social interaction – a move away from the premise that luxury architecture is used to separate its inhabitants.
"We concentrated on providing the maximum comfort to the users, yet we also focused on how both the residents and the public will interact with the building," explains Elhadedy.
"So instead of using the building as a barrier that separates the residents from each other and from the outside. We used it to promote openings and interaction between both the inner community and the outside."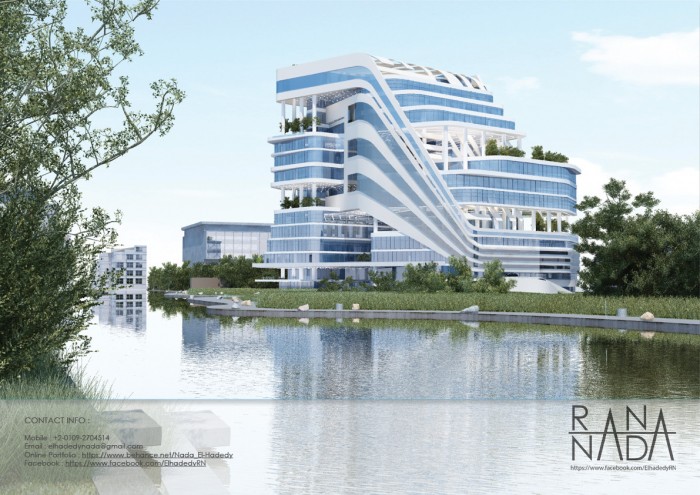 While still a concept for decision makers to ponder, the complex and waterfront has a number of defining features. But most importantly, the Elhadedy sisters and their team broke down the facade of the development into various common spaces, terraces and gardens. A simple solve that places social relations between the residents and the public at the centre.
"Encouraging the human interaction to be an essential part of the facade design is the most significant element that brings the architecture to life," she adds.
"So the statement that we hoped to achieve through this waterfront is simply a metaphor that a luxurious project is not necessary an isolated, separated and enveloped building. It still could promote social interaction, openings, and welcoming atmosphere, it could easily be merged with the outside yet maintains its main requirements."
Elhadedy has always considered architecture to be useful tool in influencing human behaviour after having worked as an interior designer, furniture, urban and even graphic designer. Speaking to African Digital Art, she pegged her love for shaping and reshaping as her main inspiration for delving into this complicated field.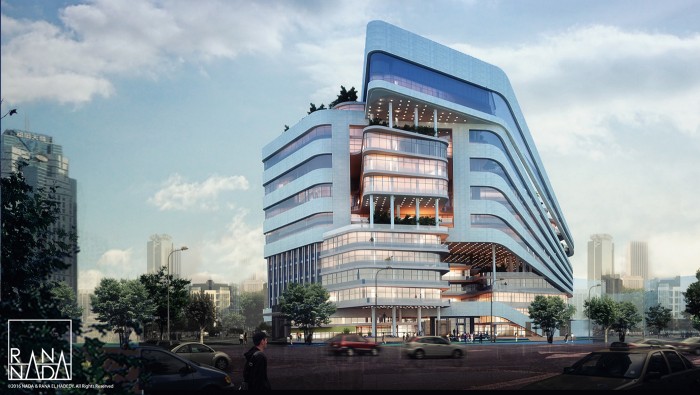 She explains that designers can use these tools to participate in practical conversations around today's challenges, whether social, political or economic. "A cooperative design could give a clear statement in an international spoken language that speaks not with words but with its impact on the world."
While cultural exchange, economic flow and communication technologies increase the importance of innovative ideas, it's the architect's job, she says, to fulfill the needs of people, leverage behaviour and promote change. It's therefore important to "take into consideration the social aspects [of a project] and its impact on the community while achieving its fundamental requirements."
"That's why we are very passionate about humane design that is both practical and lifts the spirit of its users and the wider community. Believing that such architecture is a result of the purposeful collaboration of architects, engineers, specialists, clients and the community."