Even at first glance, you know exactly what French-born illustrator Cécile Dormeau is on about in her Tumblr blog BLOB. She says the title's etymology is nothing deep. "I'm a big fan of the blobfish, which is often described as being so ugly that it's cute". Her illustrations and GIFs challenge issues with body image and play with the idea of contrast by representing qualities that are generally seen as undesirable in ways that keep you scrolling for more.
Armed with a sense of humour, a talented hand and open-mindedness, she challenges the inconsistent media images that encourage consumers to love their bodies on one page and lose 10 pounds on the next. Her formal education in visual communication obtained from École Estienne in Paris helped her synthesize her construct and make her images as straight-to-the-point as possible.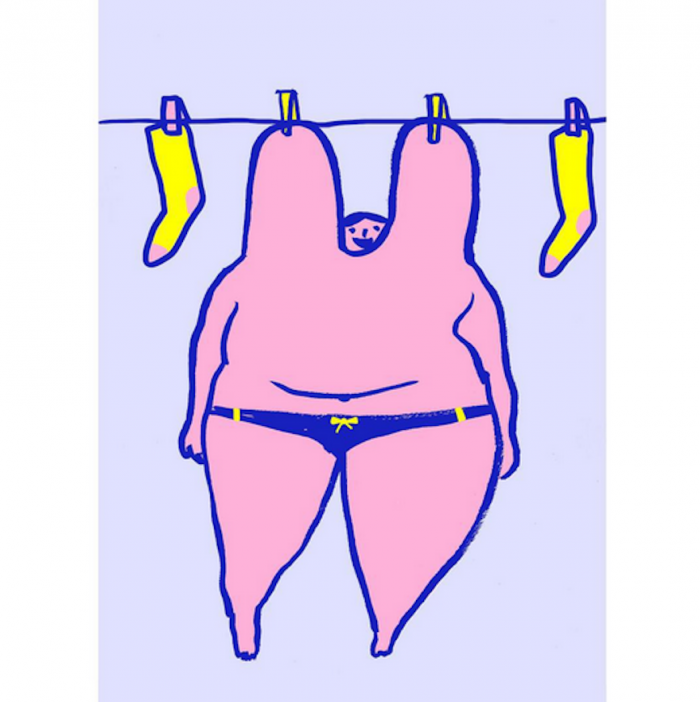 "Perfect people are boring and laughing about our flaws is so much more interesting and fun," she decodes the personal nature of her work and why she started drawing girls how they look. "Some girls are skinny, others are fat, some girls have big bellies, some have small boobs and some girls are hairy," she adds quite matter-of-factly. We don't all look the same or like airbrushed models and the more we remind each other, the closer we move towards self-acceptance.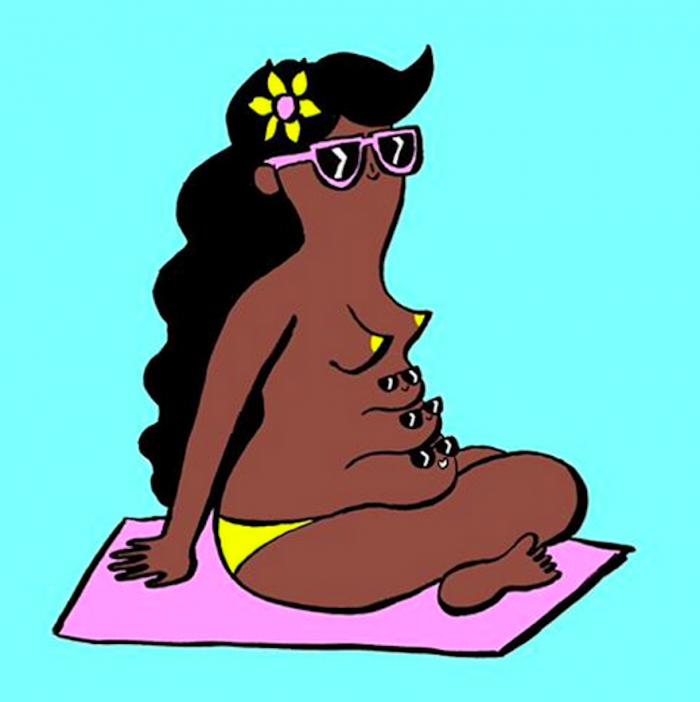 She now lives in Frankfurt and along with learning to communicate in German more fluently; she wishes to broaden BLOB and her Instagram (@cecile.dormeau) to other taboo themes like unemployment. If everyone cringes at its mention and thinks it's off-topic, Dormeau is on it in the most colourful, amusing and honest way.