In order to keep up with its rapid population growth, Lesotho will need to be building 5,195 affordable houses per year by the year 2025.
That equates to about 14 houses per day. But according to the National Housing Policy, the cheapest price of a newly built house by a developer will cost about R175 000.
This in a country where about 70% of households earn an average of R1000 per month and can afford a home that costs about R52 000. The shortfall means that a lot of people have been building their own homes out of necessity.
On the other end of the spectrum, the country is producing students who have studied for diplomas within the built environment field but are struggling to find training or permanent employment.
It was in looking at possible solutions to these two issues that led Daniela Gusman to start Rise (Relationships Inspiring Social Enterprise) in partnership with Oliver Needs from BOND Events, as a way of bridging the gap between community participation, construction and entrepreneurship.
Rise works with about 20 graduates who go through a design and build fellowship that imparts the significance of vernacular architecture as well as the importance of working with local material, among other skills.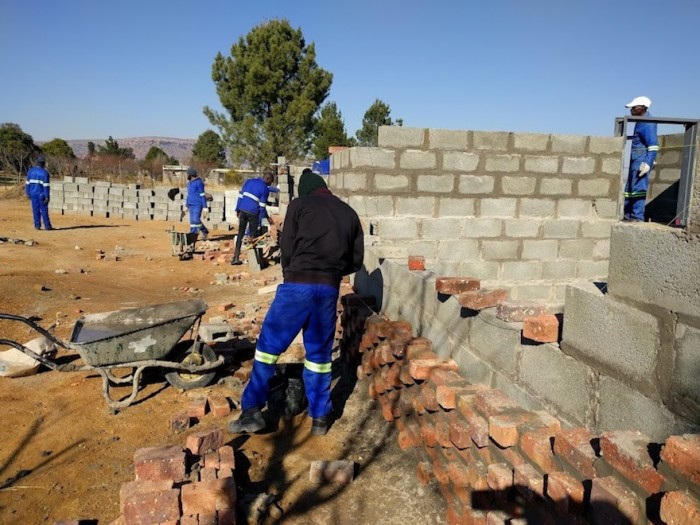 Gusman says it has been challenging to secure land, as well as to find local professionals from the built environment who are willing to offer their mentoring services pro bono or at a reasonable price.
But on the positive side, they have been able to establish strong partnerships with Limkokwing University and Lerotholi Polytechnic, the two tertiary institutions offering built environment subjects in Lesotho.
"We also have a very good relationship with the Lesotho Government through various ministries. Of particular interest is with the Ministry of Local Government who have asked us to help facilitate their initiative of promoting appropriate design and building methods.
"We are also working in close collaboration with the Ministry of Social Development and Ministry of Public Works, and are in discussions with the Ministry of Education as well as the Ministry of Small Businesses who would like to form an MoU with Rise," she says.
Having worked in the private sector for 13 years in Europe, Australia and the USA, Gusman said she moved to Lesotho in 2009 intending to stay for only three months but ended up staying for three years.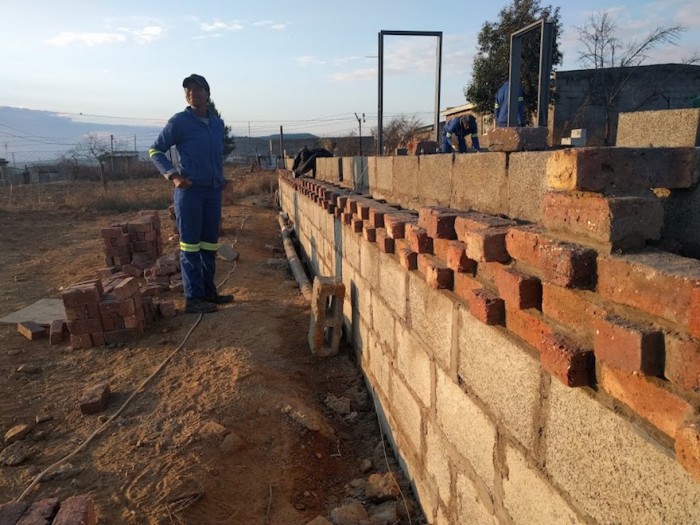 "Through various connections I was introduced to a charity called Kick4Life (K4) in Lesotho, specialising in HIV prevention education using football as a tool for social change. With the 2010 World Cup in South Africa, K4L was selected as one of the implementing partners of the 20 Football for Hope Centres that were constructed in Africa as part of FIFA's CSR programme.
"That was my first experience of seeing the power of bringing together community participation, construction and entrepreneurship. Thanks to additional funding, we were able to build a hotel, restaurant and conference facility which today generate 80% of the charity's funding. That's when I also discovered social enterprise - a sweet spot - bringing my two worlds of business and development together."
Gusman then moved to Uganda in 2013 where she worked with Spark MicroGrants to help people in rural areas come up with their own development plans and put those ideas into action.
A few years later she was back in Lesotho working with the team she initially met in 2010 on Rise.
Gusman says that she has been able to leverage her international network in the US, Europe, India and Asia to help fund the social enterprise as well as to have architects and designers come to work on the project to promote peer-to-peer learning.
Fundraising efforts have included an international art competition called Rise In The City, where they split Manhattan into 100 virtual blocks and invited international architecture firms, as well as artists, to create a piece of art which represented that block of New York City infused with an element of Lesotho.
Gusman says: "This way the competitors had to research Lesotho's landscape, culture, history and architecture. We had 74 entries from 11 countries ranging from Europe, North and South America, Asia and, of course, Africa!"
"The variety and quality of the art was breathtaking. The art was all exhibited and auctioned off at an event in New York and the winner was Abiy Dejene, a designer from architecture firm BOKA Powell with his 'Mother Lesotho' sculpture."
This year's Rise In The City will be an international architecture competition where architecture students and recent graduates are invited to design an affordable urban house for Lesotho, through the use of local materials and the promotion of national identity.
"We are prioritising local talent from Lesotho to design but we will also be accepting a certain number of international entries.
"Architecture firms are being invited to help mentor and critique the preliminary entries so that the students benefit from experienced architects as well as build professional connections. We are using the same block system we did last year, to matchmake the students with the architects. We have split Maseru into 100 virtual blocks and the students competition entrants will be taking up virtual residency with the architecture firm who will be mentoring them," she says.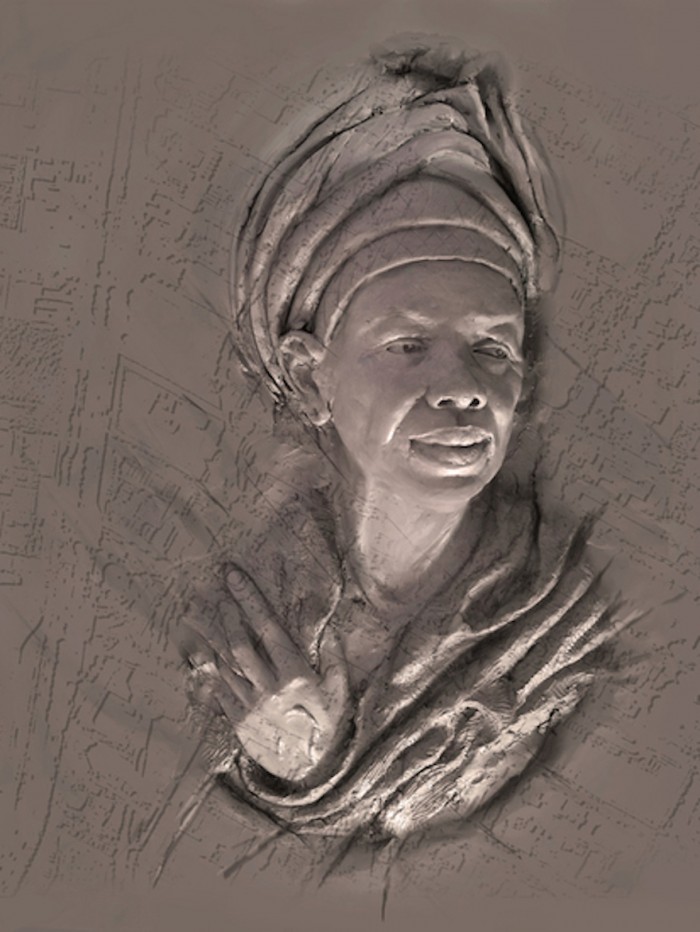 The funds will go towards completing an adolescent entrepreneurship residence for orphaned and vulnerable youth in Lesotho. To find out more about the competition visit www.riseinthecity.com
More on architecture:
Michelle Mlati's afrofuturistic approach to spatial planning
Ensamble Studio on building flexible, stackable spaces and working with nature
This project in Maputo is delivering affordable housing and increasing the quality at the same time