By stirring up a host of nostalgic emotions, adult colouring books have recently experienced a surge in popularity. According to a report by New Zealand's Business Day, they're outselling their literary counterparts and reigniting book sales in the era of the eBook. The latest addition to this fast-growing category attempts to challenge established beauty norms and body standards. Created by Canadian artist Allison Tunis, it's called Body Love: A Fat Activism Colouring Book.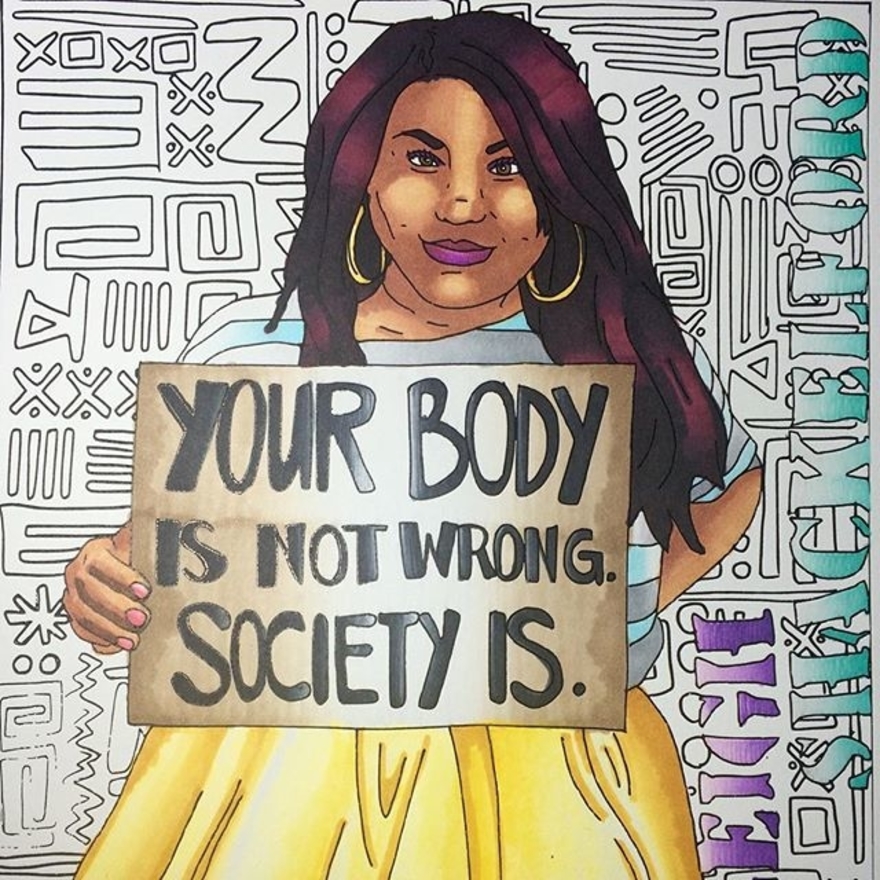 An artist who works primarily in cross-stitch embroidery, Tunis' pieces often address modern society's obsession with the female form. Personal experience with Obsessive Compulsive Disorder (OCD) and body image issues fuels much of her work. She decided to craft a colouring book that celebrates the bodies that most people have been conditioned to disparage.
Compelled to give back to a community that she credits with helping her learn to love her own body, Tunis conceptualised Body Love as something of a tribute. Featuring 23 black and white drawings of prominent body-positivity activists, including Ashleigh Shackelford and Virgie Tovar, the book lends greater visibility to a movement many remain unaware of while challenging the belief that only certain bodies deserve to be celebrated.
"I was introduced to the body positivity and fat activism movements after many failed diet attempts and frustration with the notion that I had to put my life on hold until I was thinner or more conventionally attractive," she told The Huffington Post. "Some of the personalities in this book were the first ones I encountered that introduced me to the ideas that you could be fat and happy, successful, love and so one."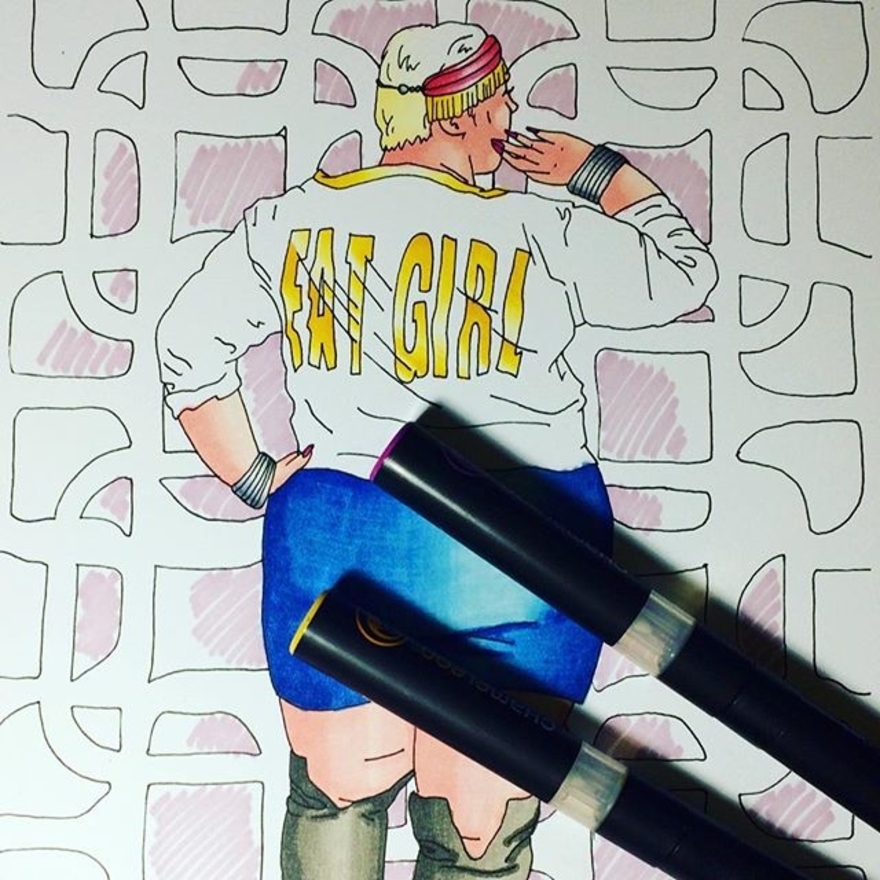 With a diploma in Art Therapy, Tunis is aware of the healing power of the medium. A therapeutic activity that demands time and commitment, she hopes that the act of colouring will help to normalise a range of body types in they eyes of society. Encountering and colouring the images in the book means being forced to confront and ultimately become comfortable with the subject's body, transforming the simple act of colouring into a meditation of self.
Since the release of Body Love this past July, the positive response it has elicited has been tremendous, with its built-in audience already ensuring that it has been a financial success. It's also succeeded in reaching an audience that Tunis never expected: children. In a conversation with Masahable, she confirmed that she has been inundated with gratitude from parents. "I really think that helps spread a positive notion," she says. "You are spreading awareness that all bodies are good bodies to your children."
Available now on Amazon, a portion of Body Love's profits will be donated to the Canadian Mental Health Association.