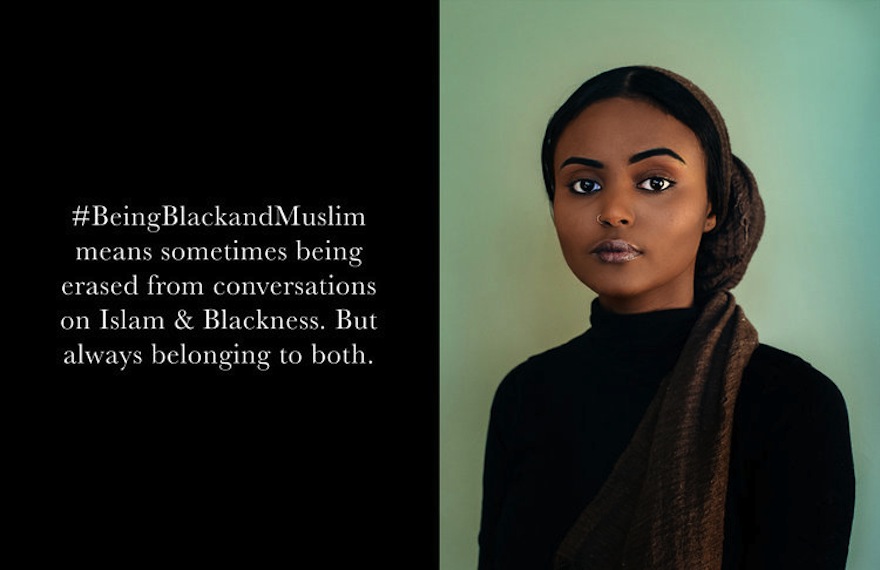 Photographed by visual artist Bobby Rogers, this powerful photo series was inspired by the social media hashtag, #BeingBlackAndMuslim, a Twitter conversation that began making the rounds as early as 2014. In 2017, an increasingly hostile social climate facing US residents who identify as both Black and Muslim has seen the hashtag resurface – and Rogers wasted no time in turning it into an artistic statement.
At more than three million, Muslims make up roughly 1 per cent of the U.S. population. Still, in the wake of 9/11 and continued terrorist attacks in the states and abroad, there has been a surge in countrywide anti-Muslim sentiments. Positioned as an examination of the erasure of Black Muslims in mainstream conversations about anti-Black racism and Islamophobia, Rogers' images push back at these inflamed attitudes.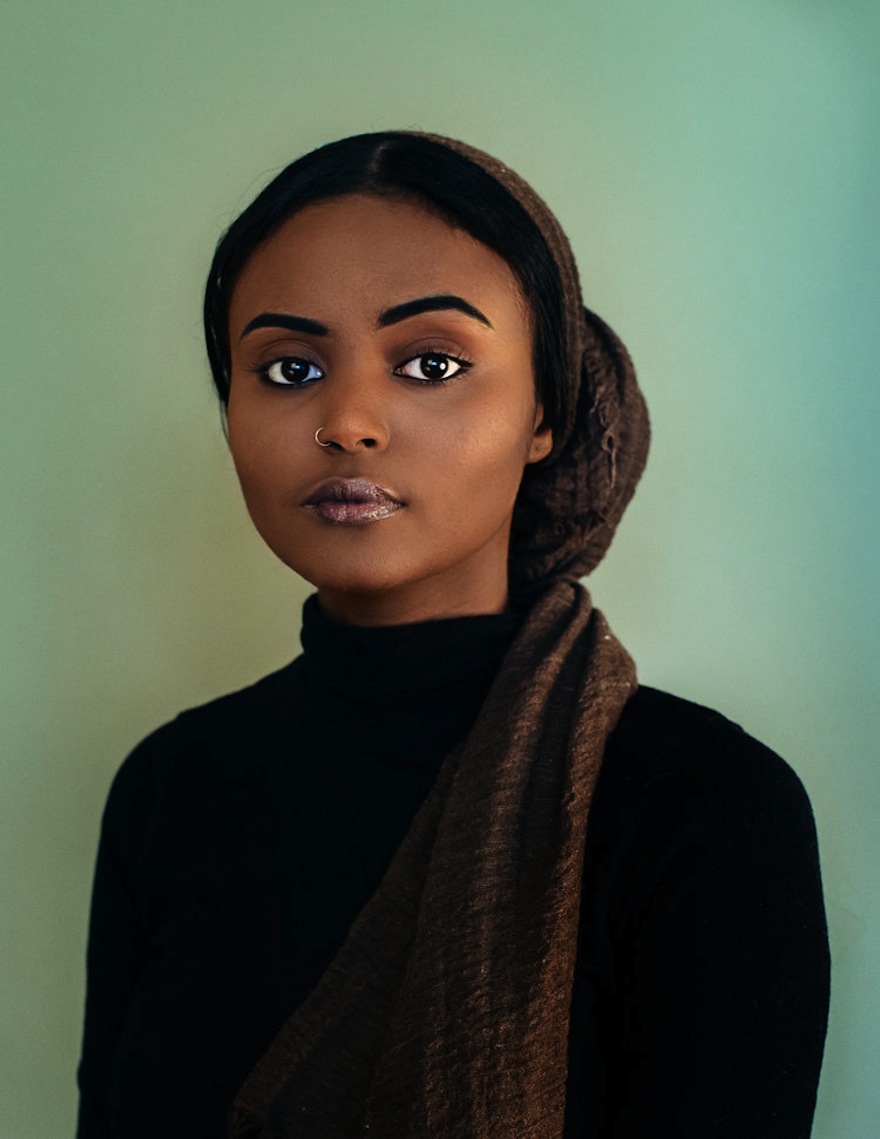 "My #BeingBlackandMuslim series was created to challenge the mainstream meaning of what it is to be Muslim," Rogers, who identifies as Muslim, said in an email to The Huffington Post. "There is, and always has been, an erasure of Black Muslims from our historical teachings in America, just as there is an erasure of Black and Muslim cultures worldwide."
Featuring nine models – all of whom identify as black Muslim Americans – Rogers' photo series sees them reflecting upon personal experiences at the converging of these two identities. Next to a classic, portrait-style headshot, each participant shares a deeply personal truth they've felt or seen while existing in their own skin.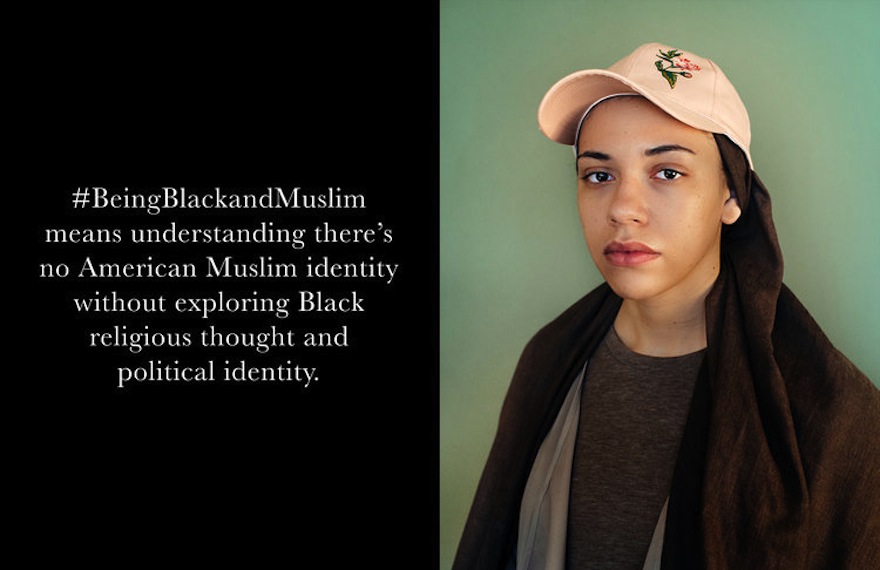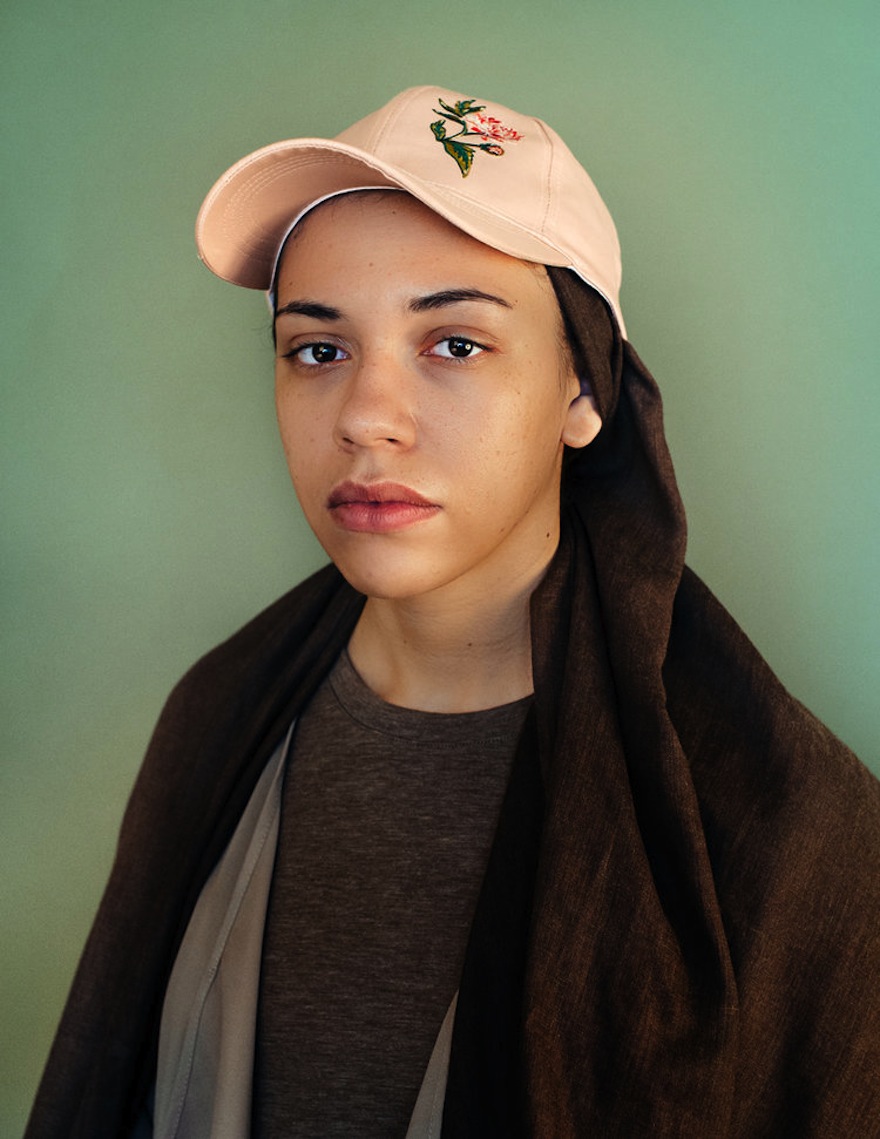 As well as bringing awareness to the unique challenges faced by black Muslims, Rogers also hopes that his work will help validate their voices and place an emphasis on their status as Americans. "With my series I want to show society that Black Muslims have always been an integral part of American history, as well as, Islamic history," he said.