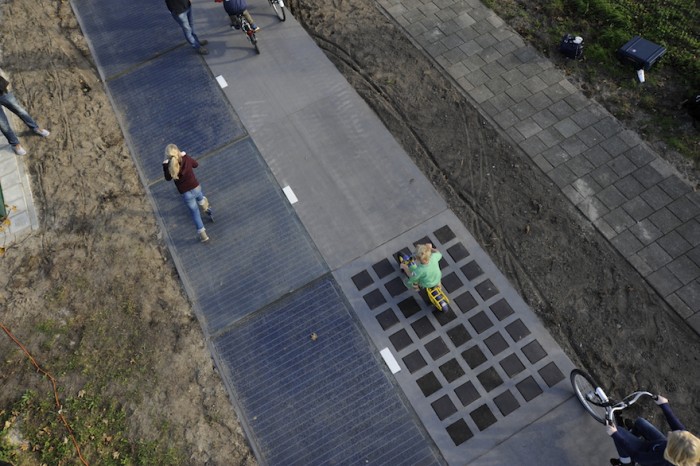 Just over a year after the rollout of SolaRoad, Dutch authorities are astounded by the results. A press release on their website claims the results are beyond expectation. "We did not expect a yield as high as this so quickly," says Sten de Wit, spokesperson of SolaRoad.
Installed in 2014 as a pilot project, the 76-metre long solar panelled bicycle path in Krommenie, Amsterdam, generated over 3 000 kWh of electricity.
The bicycle lane acts as a large solar panel, harvesting energy from the sun and then feeding it back into the local grid. The amount of electricity the trail bike lane generated can provide a single-person household with electricity for a year, De Witt added in the press release.
The path is constructed of modular concrete slabs between 2.5 to 3.5 metres long, which are fitted with solar cells covered with 1 cm thick tempered glass and transparent skid resistant coating.
SolaRoad is a project of Provence of Noord-Holland, Imtech Traffic&Infra and Ooms Civiel. This unique innovation is a prime example of successful public and private industry cooperation.