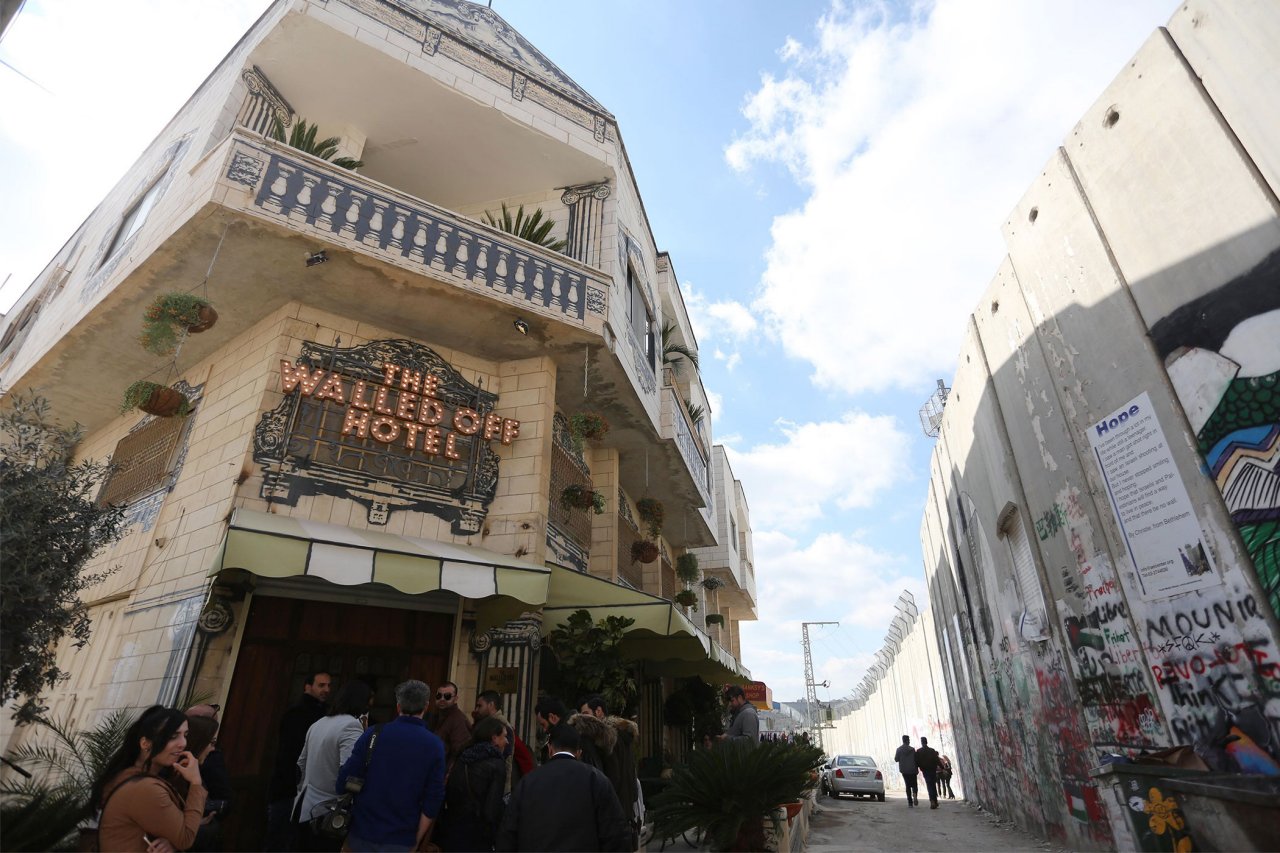 Area C is unlike many parts of the West Bank in that it is open to Israelis and Palestinians alike, as well as tourists from across the world. Still, it remains a disputed territory and its location in one of the most conflict-ridden regions on earth doesn't exactly render it a tourism magnet. As 2017 marks a hundred years since the British took control of Palestine and helped prompt a century of confusion and violence, controversial street artist Banksy has unveiled his Walled Off Hotel – a project he hopes will bring increased attention to the ongoing unrest.
Located four metres from the wall that separates Israeli territory from the Palestinian West Bank, themes of colonialism and occupation run through nearly all of the hotel's features. From a replica of the gentleman's clubs that recall the period of British power and a collection of art that underscores the ugly realities of occupation, to the apartheid wall just outside its bounds; a clear message of resistance abounds despite the politically neutral disclaimer seen on the project's website.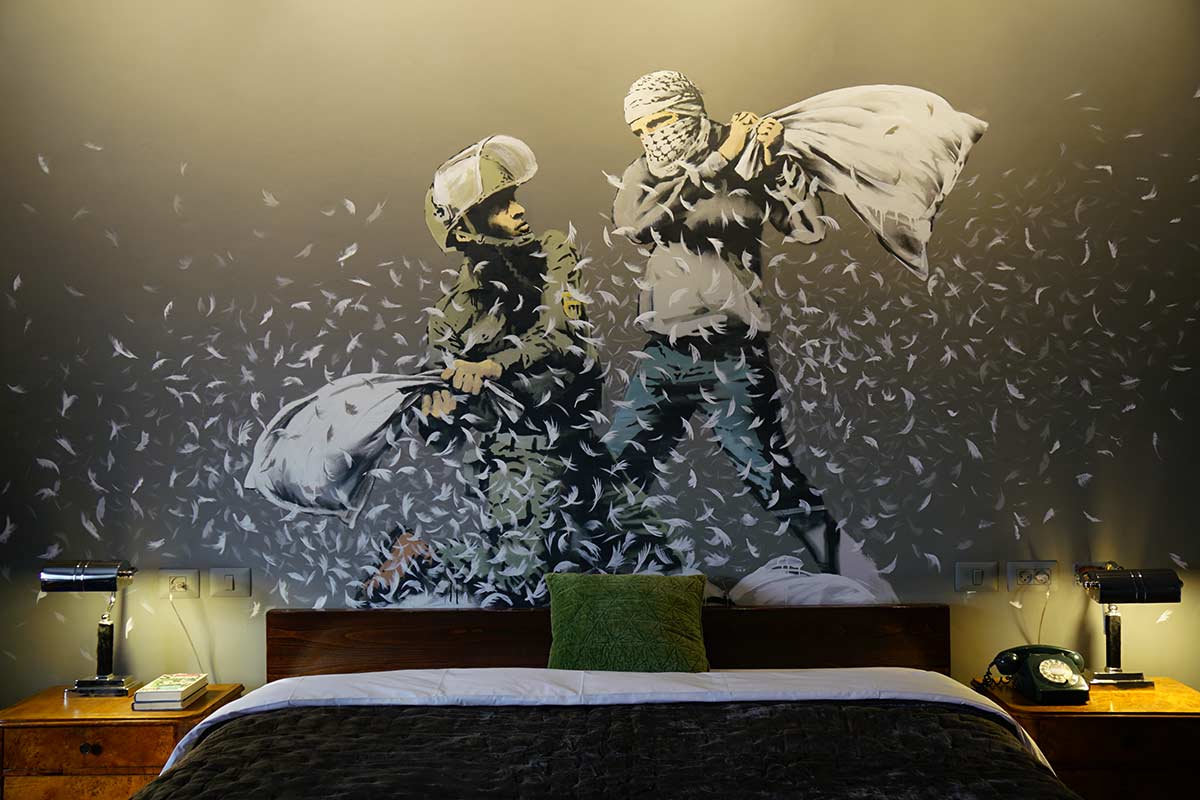 A play on the name of the opulent Waldorf Astoria Hotel in New York City and the contradictions of global capitalism, the Walled Off Hotel features a variety of suites, some of which were customized by artists like Sami Musa, Dominique Petrin and Banksy himself. There are also budget-friendly rooms on offer built to resemble an Israeli military barracks, as well as a tea shop, art gallery and graffiti supplies store.
Much of the hotel features Banksy's signature stencil work on its walls and its guests are welcomed to add to the graffiti on the wall dividing the territory – a structure that itself remains illegal under international law. Also featured in the installation-hotel is the Gaza Memorial, a moving exhibition that explores the magnitude of the destruction of Israel's war on Gaza.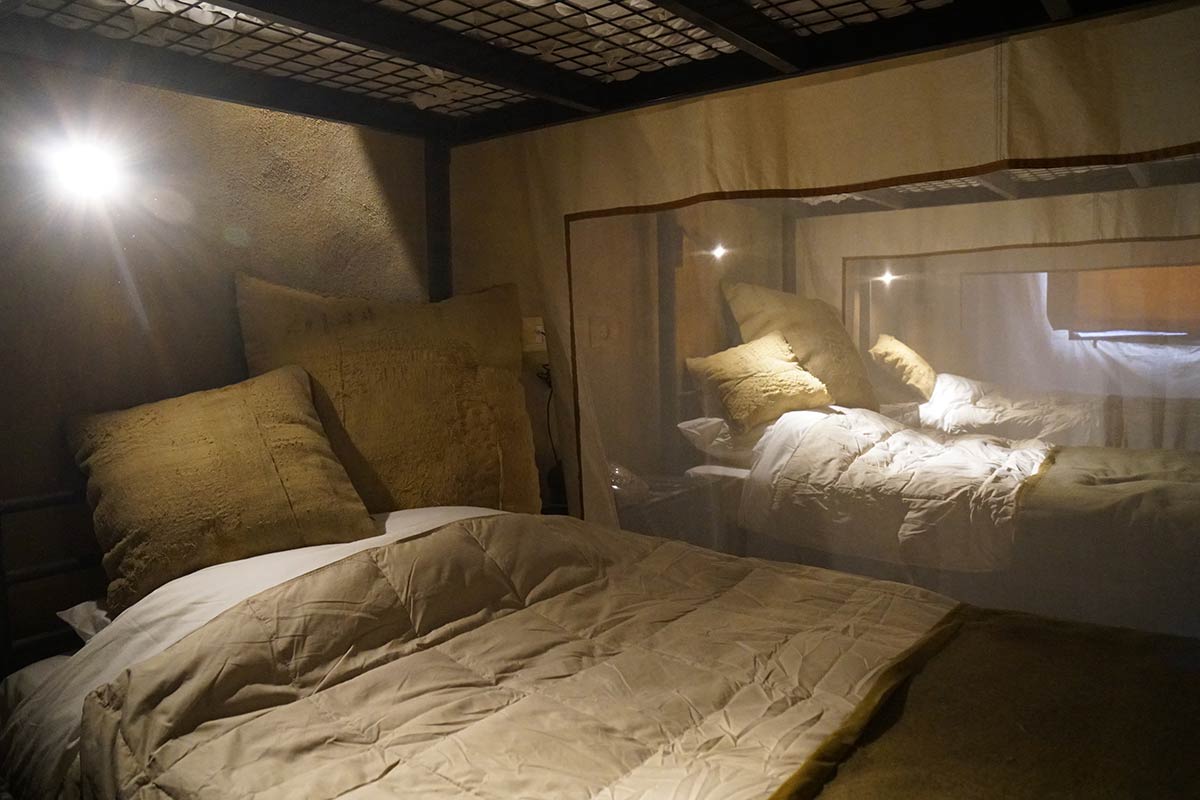 "There's something to be said for the fact that Banksy's art not only brings attention to places but also makes a statement about things that are happening there," Palestinian-American activist Andrew Kadi told City Lab of the project. "The Walled Off Hotel is a reminder to everyone staying in it of what Palestinians are experiencing."
Unsurprisingly, many have reacted to the news of the hotel's installation with a healthy dose of skepticism questioning whether the project is simply an example of the West exploiting a foreign conflict for monetary gain. But Banksy won't see a cent; after paying for the installation costs the guerilla artist has handed the project over to the community as an independent local business.