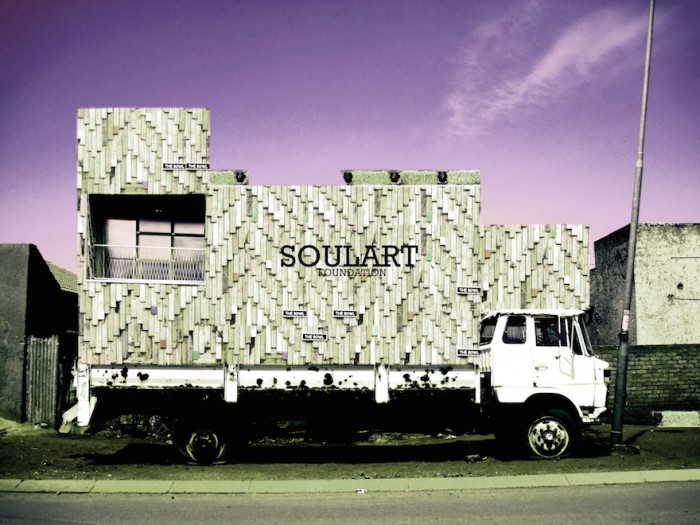 Based in SophiaTown, Soweto, The Soulart Foundation is run by local social entrepreneur Sibusiso Mockachane. Deeply rooted in his local community, Mockachane directs his efforts to youth development and community upliftment. He recently launched a very well received range of backpacks made from Sotho blankets called "Unlearn Africa".
Tell us about yourself and what you do.
I am a multi-discipline artist, activist and social entrepreneur born and bred in Soweto, Johannesburg, I'm a deeply rooted in the community and passionate about youth development.
You are involved in various projects and programmes. Please give us a walk trough of past and present projects that you have been involved in?
I'm the founder of Soulart Foundation, an organisation I started in 2015 that focuses on recycling and youth and community development. We are currently working on developing an open air art studio in a dumping site. It will be created from 100 per cent recycled materials. Under the Soulart Foundation umbrella, there's a company called Unlearn Africa, Which focusses on textile design and we also have a range of backpacks.
What is a social entrepreneur?
A social entrepreneur is someone who contributes positively to society. Someone whose efforts and intentions seek to develop people and the communities they live in.
Please tell us about the Unlearn Africa range of backpacks.
Unlearn Africa is a celebration of who we are and the beauty of Africa. We use traditional Sotho blankets as the brand identity and main textile for the bags. I'm Sotho and it's an honour to celebrate my culture through art and design.
What does the name Unlearn Africa represent?
Unlearn Africa is inspired by the attitude people have about Africa. Most people see Africa as a dark dysfunctional continent, yet there is so much light and beauty to be celebrated. It's about unlearning the stereotypes about Africa and learning the true beauty that is Africa.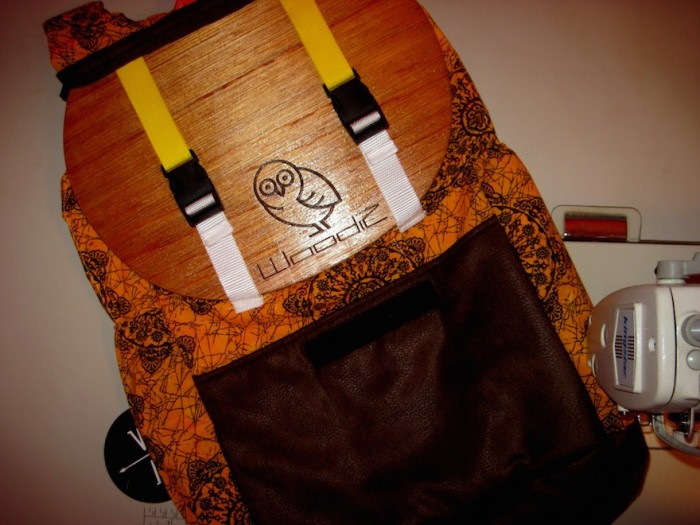 What was your inspiration to start a backpack range and what motivates you to keep going?
A passion for art, playing with different materials and honouring my culture was the inspiration behind the backpacks. Also, there were no backpacks on the market that spoke to me. Prayer keeps me going, having a relationship and deep conversations with God keeps me motivated.
What sets your bags apart from other bags out there?
Mixing the Sotho blankets with upcycled materials has been what sets us apart, that and playing with different functional patterns.
Where do you source material for the backpacks from?
For the upcycled materials, we source from local upholstery firms who give us their off cuts and manufacturing factories around Kruger's dorp and Johannesburg CBD who give us their discarded cotton dust from production to mash with different materials. We source Sotho blankets in the Johannesburg metropole.
What does a typical day for you and Unlearn Africa consist of?
Cutting patterns the night before, sourcing materials in the morning and production during the day. Some days are spent dreaming and brainstorming future collaborations and future projects.
What are the qualities of a good backpack according to you?
Quality, innovativeness and functionality.
What are some of the pitfalls you have encountered running your own business?
The lack of proper funding to position the brand professionally has been a challenge, but through consistency, research and hard work we are getting there.
What is the best part of being a creative and running your own business?
The freedom to create and be an agent of change.