Egyptian photographer Nourhan Refaat Maayouf has won the 2016 Barclays L'Atelier prize for her photography and mask project "July Tale". July Tale consists of three images: the first of a man and women, masked and wrapped in yellow yarn. The following two images show each of the characters alone. The images were taken in July last year, in a small corner of Refaat Maayouf's bedroom, with only the props she could find.
The image represents the complexity of a relationship, based on the photographer's personal experiences.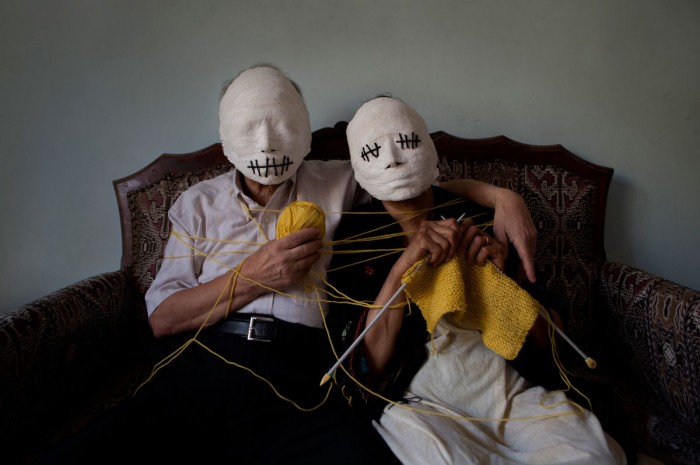 "It is the attachment of two souls in spite of being blind and silent about their mutual issues. The concept is addressed to all types of relationships, be it family, friendships, or work. I question how much older generations tend to keep and invest in relationships while in relationships nowadays, we tend to break it for the least reasons," says Refaat Maayouf.
Refaat Maayouf grew up in Cairo, Egypt, raised in an environment that appreciates memories.
"We tend to keep many old objects, hence I have a lot of props that inspire me for staged themes, such as my grandma's old furniture, my parent's old clothes, I myself have kept many things that look artistic such as birds cage and my toys as a kid."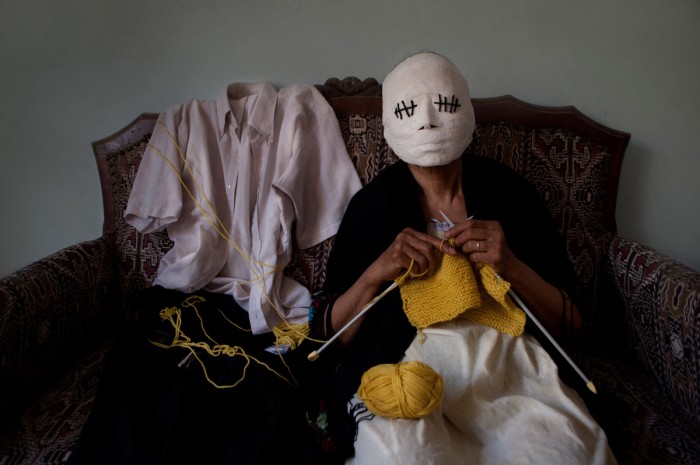 Refaat Maayouf also sites the films she watched with her brother as a child as a major influence on her style and work: "I would notice the cinematography and art direction, take screen shots of my fave scenes to be an inspiration later on".
Refaat Maayouf rarely shows the subject's identities in her work, using masks to cover faces so that the message of the work comes through more powerfully. Her images are staged, rather than the documentation of real life incidents. It does, however, capture something of the common experience.
"I like to express a certain idea and leave it to the audience to translate it the way they want driven by their background, because we are all coming from different backgrounds and this is the beauty of art.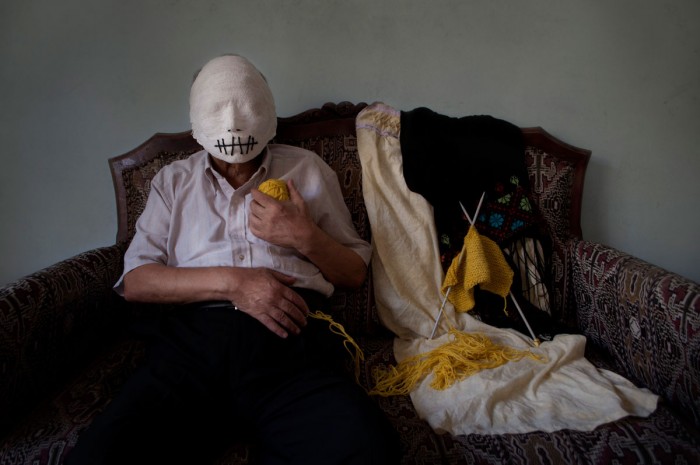 "Photography to me is like a visual diary, I express myself through it. It is a private experience and I find it hard to collaborate with others. It also has helped me a lot in getting over many personal life obstacles through self-expression. However, I would love one day to collaborate with other artists, I'm sure it will be a unique experience."