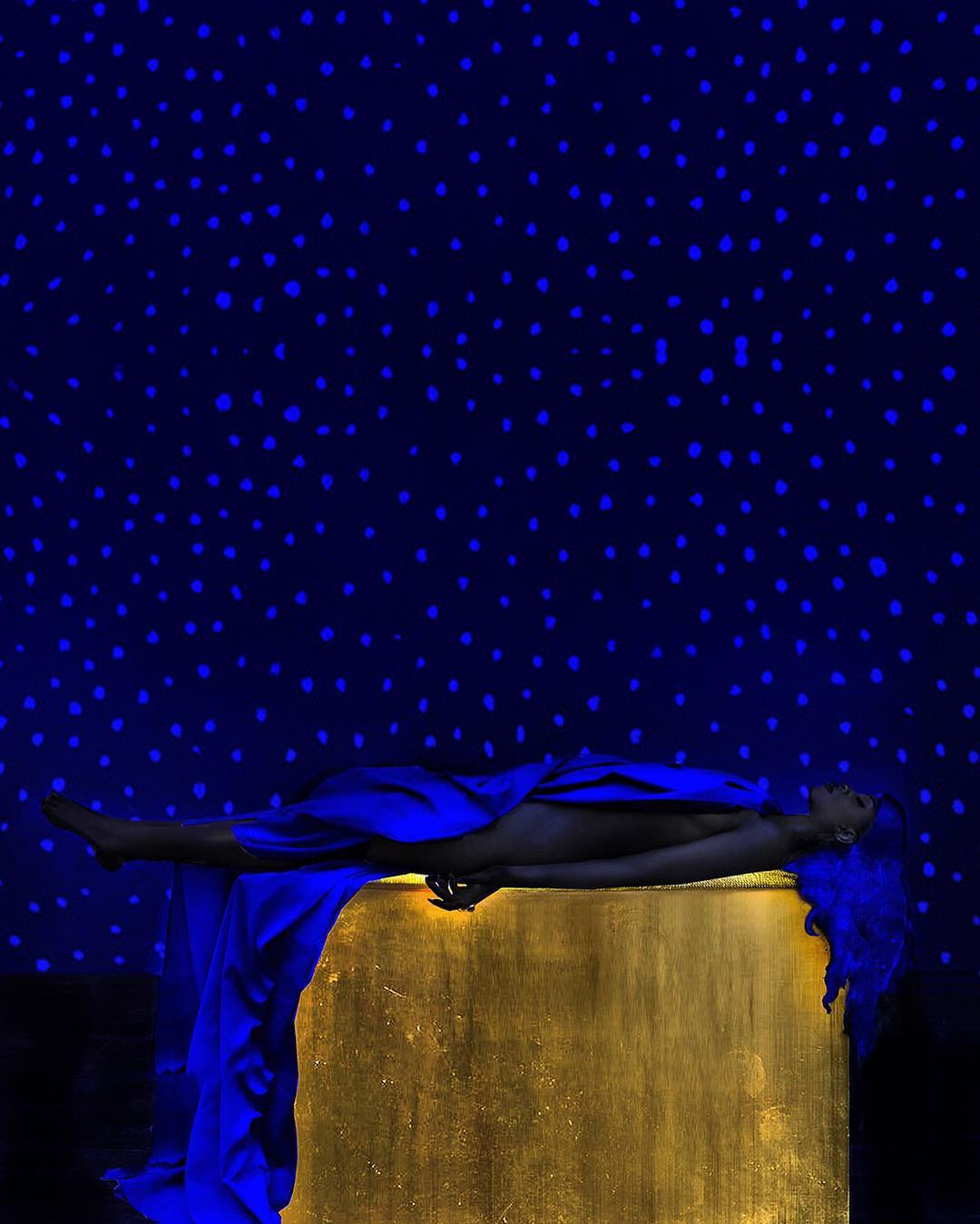 Visual and multidisciplinary artist Lina Iris Viktor captivates viewers with her stunningly symbolic artwork. Utilising 24-karat gold in her pieces – a material she applies to signify power and otherworldliness, as well as to evoke an emotional response from onlookers – she creates pieces that speak to issues of black womanhood, history and identity.
After moving to New York City from Surrey in the United Kingdom for university, Viktor tried her hand at numerous creative endeavours, including theatre, photography, and a stint working in the film industry alongside director Spike Lee. Since committing herself to painting full time, she's become highly celebrated in the art world and her varied projects range from artwork for musicians Wu Tang Clan and Petite Noir, to a short stop-motion piece for revered art and fashion publication, Visionaire.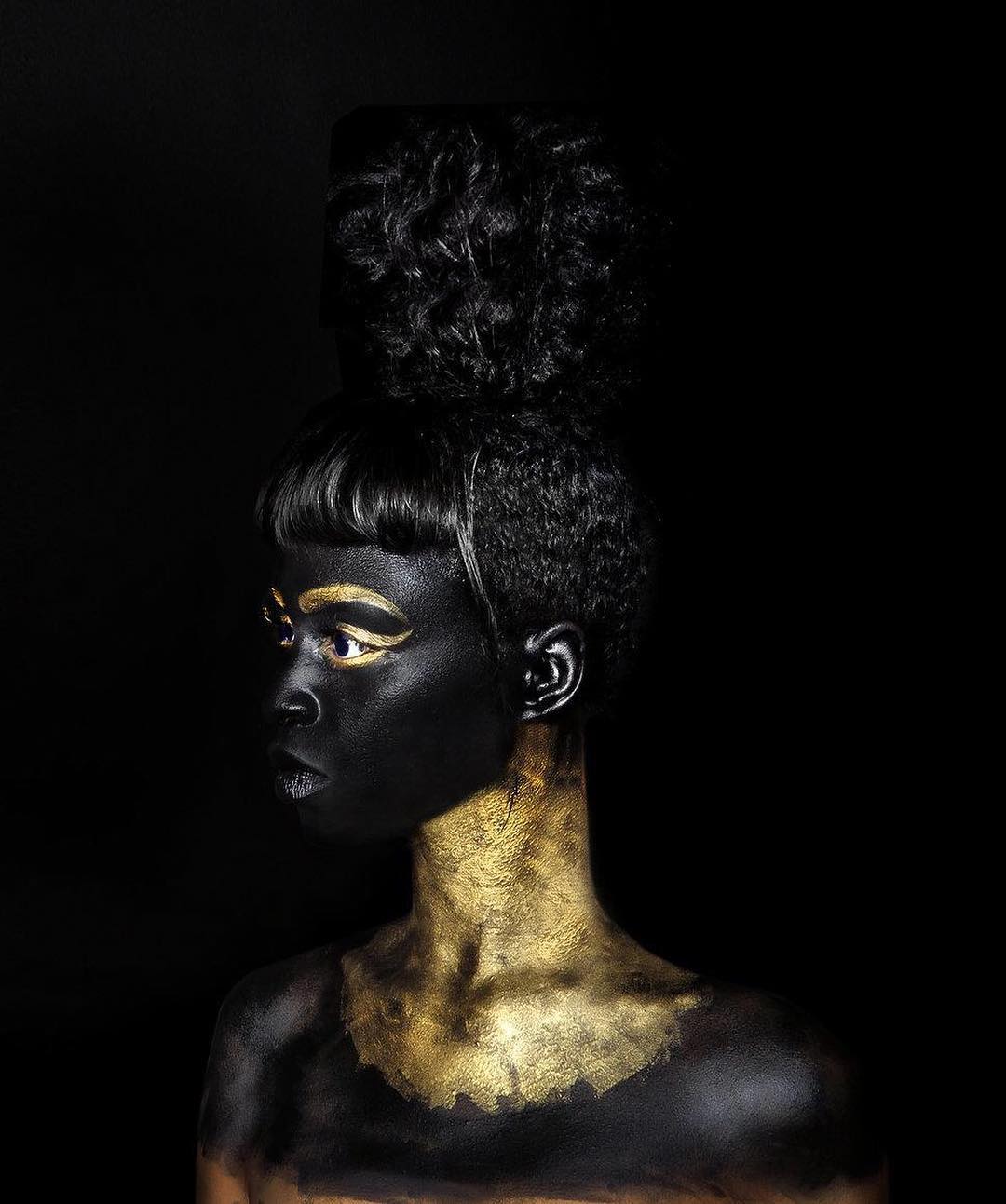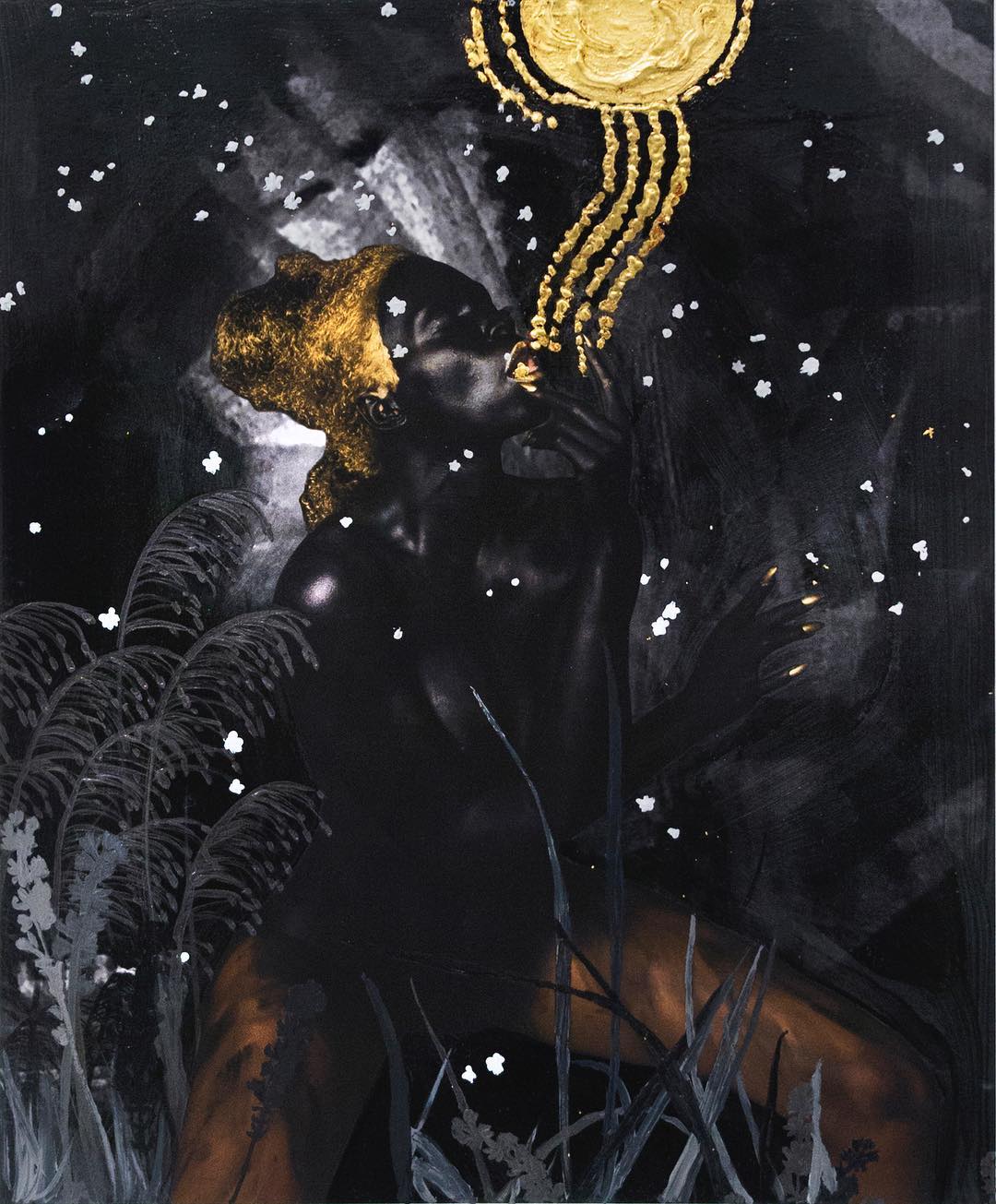 Viktor's painting work features her signature baroque style, which combines a minimal palette of blue, black, white, and 24-karat gold. Using an incredibly detailed and luxurious technique, she creates arresting pieces – many of which present the artist as the sole focus – that are near undeniable in their beauty.
"Beauty is not to be defined—it is wholly subjective at its core, no matter what contemporary societal norms dictate," Viktor said in an interview with Okay Africa. "My idea of beauty is ever evolving. Within my work I use beauty as a tool to transfix the viewer—and then invite them to look a little deeper beyond the veneer of things."
Currently working from her studio in New York City, Viktor has exhibited her work in Boston (at Harvard University), Johannesburg, Lagos, and London. Her paintings have also been exhibited alongside the work of artists as illustrious as Jean-Michel Basquiat and Andy Warhol. You can keep up with her work via Instagram.