The Art Gallery of New South Wales's Sydney Modern Project – a transformation of the public art museum into two buildings that doubles the current exhibition space — opened to the public on 3 December 2022 after seven years of development.
Pritzker Architecture Prize-winning architects SANAA's design adds to the existing nineteenth-century building with a seamless connection between the old and the new, and their respective outdoor spaces, with the new addition functioning as a public space for the enjoyment of art, architecture and landscape.
The two-building museum overlooks Sydney Harbour and the world-famous Sydney Opera House, and the new building responds to the site's natural topography: the SANAA design features interlocking pavilions that cascade down towards the harbour. A repurposed underground Second World War naval fuel bunker, named The Tank, completes this immersive art space and provides public access to the historical structure for the first time.
A huge part of the new Sydney Modern Project's attraction is its focus on Australian indigenous art. The Yiribana Gallery, one of the world's largest collections of Aboriginal and Torres Strait Islander art, is an important space that has been relocated from the basement of the gallery's southern building to the entrance of the new one. 'It's very important in Australia, in Sydney, to have a place where school kids or international visitors can come and get a snapshot of how important indigenous culture and indigenous visual arts are for Australia,' says gallery director Michael Brand.
The reimagined gallery is the first public art museum in Australia to achieve the highest environmental standard: the Green Building Council of Australia's 6-star Green Star design rating. This rating exceeded the gallery's original five-star goal and sets a new sustainable standard for art museums globally.
Visit the gallery website for more information. https://inda.ba/3Yjaf4L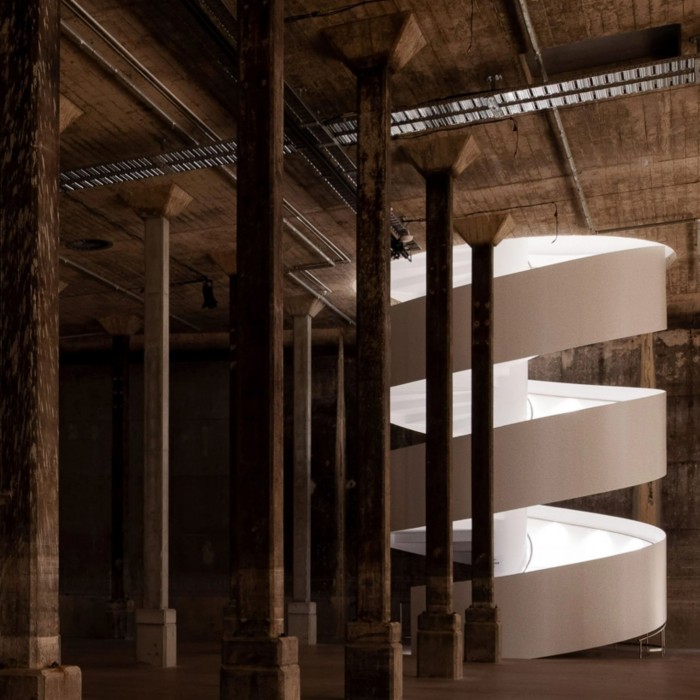 Read more
Pic credit: Art Gallery of New South Wales.