From drawing on ancestry, to going back to nature, or looking to iconic figures and pop culture, these Design Indaba Emerging Creatives harness the power of traditional media and technology alike.
Nhlakanipho Mashinini
Nhlakanipho Mashinini of Nokturnvl Creative Agency is an architect, digital designer and filmmaker. His work draws inspiration from the grey areas of life – the complex and often unexplored subjects are where he finds comfort. He has created album artwork for musicians like SAMA-winning Zadok, ASAP Shembe, Emamkay and Mr All of It. After completing a Fakugesi Digital Art Residency, he worked on a short film titled Intsimbi with SAFTA award-winning DOP Sevetian Maslamoney, a piece exploring gender-based violence and toxic masculinity.
Follow: @nokturnvl
Danielle Jordaan
Danielle Jordaan runs workshops teaching people how to use coffee as a paint medium, and she paints live at events such as weddings. Her paintings are inspired by warm colours, her love of Realism, travel and the urgency to capture moments. If she doesn't have paint at hand, she takes pictures with disposable cameras and film in order to inform a later piece in studio.
Follow: @danielle.jordaan.art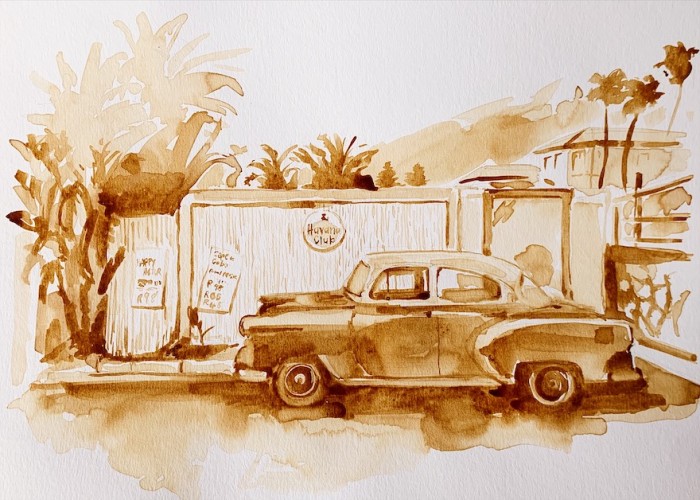 Gerald Khumalo
Gerald Khumalo – 'Gerald Genie' – is a creative director who works with printmaking techniques that are infused with futuristic digital elements courtesy of augmented reality. His work explores how 21st century consumer culture informs identity. He is influenced by pop culture, Cyberpunk, Bebop, The Now, Jean Baudrillard and indie and art house cinema. He would like to explore other techniques within the field of printmaking and venture into alternative forms of art such as installation, performance, sculpture and 3D-printing. He has exhibited in South Africa and Germany.
Follow: @gerald_genie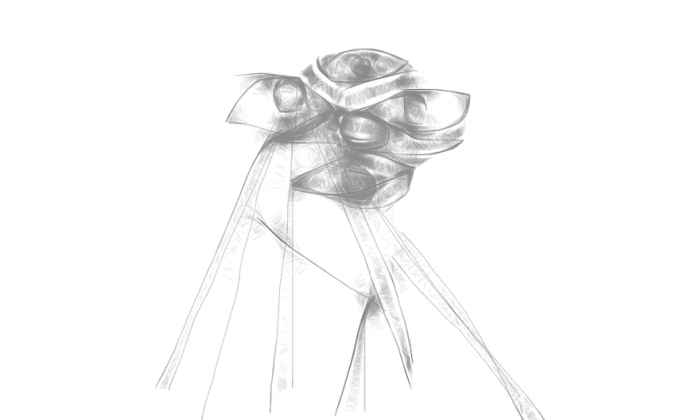 Thando Phenyane
Thando Phenyane chooses to go by 'Mboma' as this is the name of his forefathers, whom he holds in high regard. A visual artist, architecture graduate and designer, he's largely influenced by Marcel Duchamp and the idea of the ready-made object. Mboma believes this same thinking can be applied to the internet and everything on it, a notion which led him to explore 'the digital ready-made'. One aspect of his work merges digital drawing and the manipulation of ready-made images to create provocative visual compositions. The other is an instinctive use of traditional media. He believes digital and traditional can work together.
Follow: @ateliermboma
Phule Magopa
Pule Magopa's work revolves around ancestry. He uses art as a tool to engage and create understanding around belief systems he feels are still surrounded by prejudice. In addition to celebrating orthodox African practices, he examines the discrimination experienced by ancestral workers, while simultaneously making art that interrogates these practices. He is himself an ancestral worker, and his objective is to question and address all that he stands for in his contribution to the practice.
Follow: @pulethewitch_dr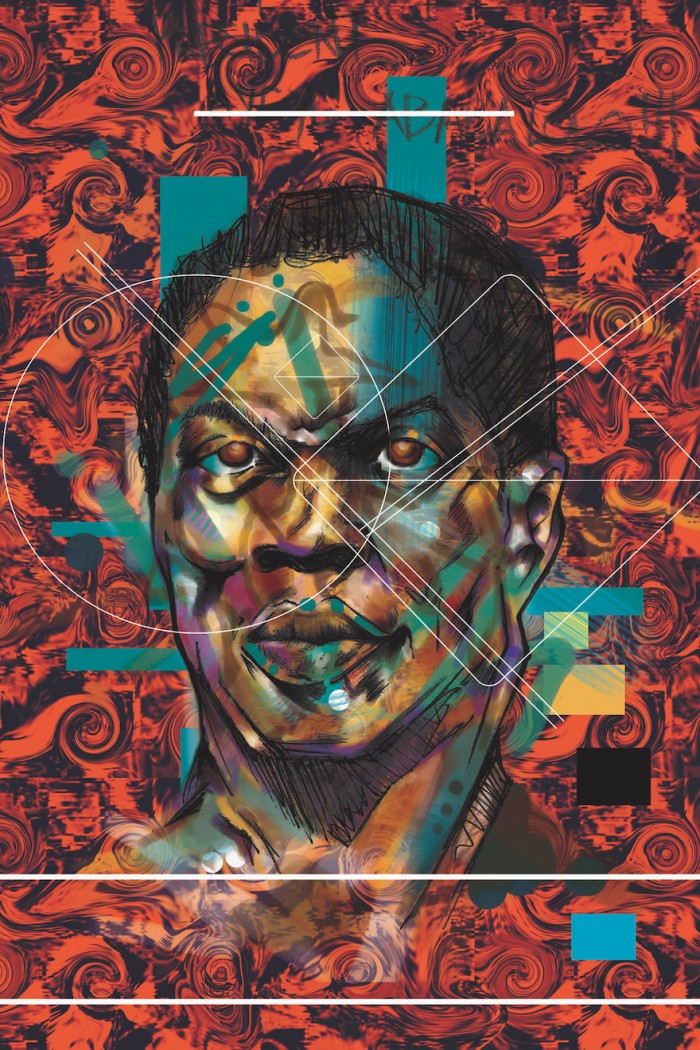 Fashion with Substance
A former Design Indaba Emerging Creative, internationally lauded fashion designer Thebe Magugu's most recent collection digs deep into African spirituality in a visual feast of culture and clothing.
Afrowaste, by Nigerian designer Dimeji Ilori of Swish, re-uses discarded garments bound for landfill to create one-of-a-kind pieces inspired by Nigerian culture.
What's New from the #DI Community?
Former Design Indaba Emerging Creative Mpho Vackier of TheUrbanative has created a new collaborative range that explores the notion of home.
Previous Design Indaba Speaker Sir David Adjaye seeks to celebrate the history and future of African leadership through the Thabo Mbeki Presidential Library.
YouTube