CLT - aka Cross Laminated Timber – is changing how we build. This new sustainable material has been engineered with a better future in mind.
But first, what is the revolutionary stuff? Similar to plywood, but a lot thicker, CLT panels consist of layers, where each layer is perpendicular to the next. This provides structural rigidity in both directions, tensile and compressive strength.
Strong - as strong as steel, in fact - and versatile, cross laminated timber has opened up innovative structural approaches for wooden buildings. Wood you like to know more? Here's our round-up of CLT's latest…
TALL GIRL
"Tall Wood" is the term being used for high-rises built from timber. Canada's first Tall Wood Research Institute will be housed in a landmark CLT building - dubbed The Arbour – set to be built on Toronto's George Brown College campus.
The Arbour is designed by Moriyama & Teshima Architects. Image: Supplied.
PL-YSCRAPER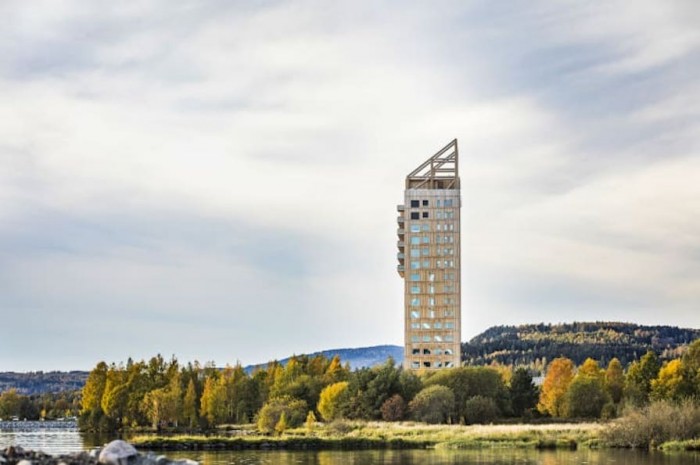 When wooden buildings start to scrape the sky, you know the cityscape is set to change forever. The world's tallest timber high-rise currently comes in at 85m, and is located in the Norwegian town of Brumunddal.
The record-breaking Mjøstårnet is the world's tallest timber building. Image: Voll Arkitekter AS / RicardoFoto.
GOING TO THE (TIMBER) CHAPEL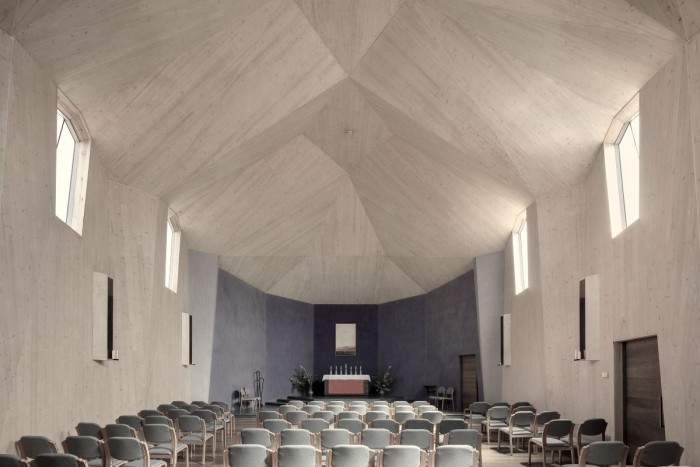 Christian worshippers in the English town of Stroud are gathering in a heavenly new church. The vaulted, faceted structure employs CLT to create a contemporary riposte to the Gothic cathedral.
The CLT Stroud chapel was designed by Nicolas Pople Architects. Image: Supplied.
BRIDGING THE GAP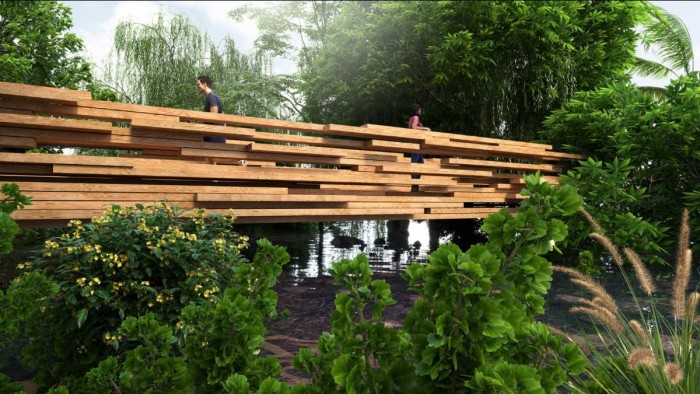 Design Indaba's Do Tank engaged the UK's acclaimed Paul Cocksedge to come up with a CLT bridge, which the designer presented at #DI2020. The hunt for an appropriate site for this breakthrough bridge is on!
Paul Cocksedge's CLT bridge is called Exploded View. Image: Supplied.
DOCTORING THE HOSPITAL CONCEPT
CLT is the solution to the need for fast-build emergency hospitals. Prefabricated wooden modules can be quickly erected on an existing hospital's parking lot, thanks to a brave new idea by Casagrande Laboratory, Bjørnådal Architecture Studio and Sjaelso Finand.
The CLT Emergency Hospital requires little to no foundations and can be quickly assembled.
TIMBER HOOD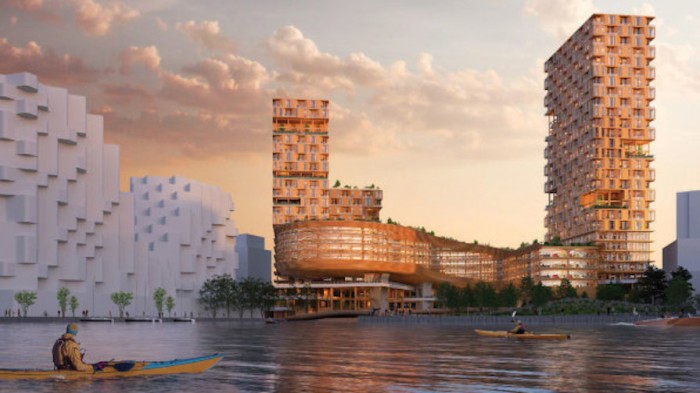 Google's sister company, Sidewalk Labs, is proposing that an entire timber neighbourhood be built in Toronto, Canada. If the plan is realized, this quayside development will span 12 acres of Waterfront property.
Two Design Indaba Alumni, Thomas Heatherwick and Snøhetta have been engaged by Sidewalk Labs to conceptualise what a mass timber smart hood could look like. Image: Snøhetta / Sidewalk Labs.
THE SELF-SUFFICIENT CITY
guallart architects win housing post-covid competition in china from designboom on Vimeo.
Can you imagine an entire urban environment built from timber? Guallart Architects did. Far from wooden in concept, their sustainable city ushers in a new model for the metropole and may even get built in a post-Covid China.
Barcelona's Guallart Architects have defined a new urban standard.