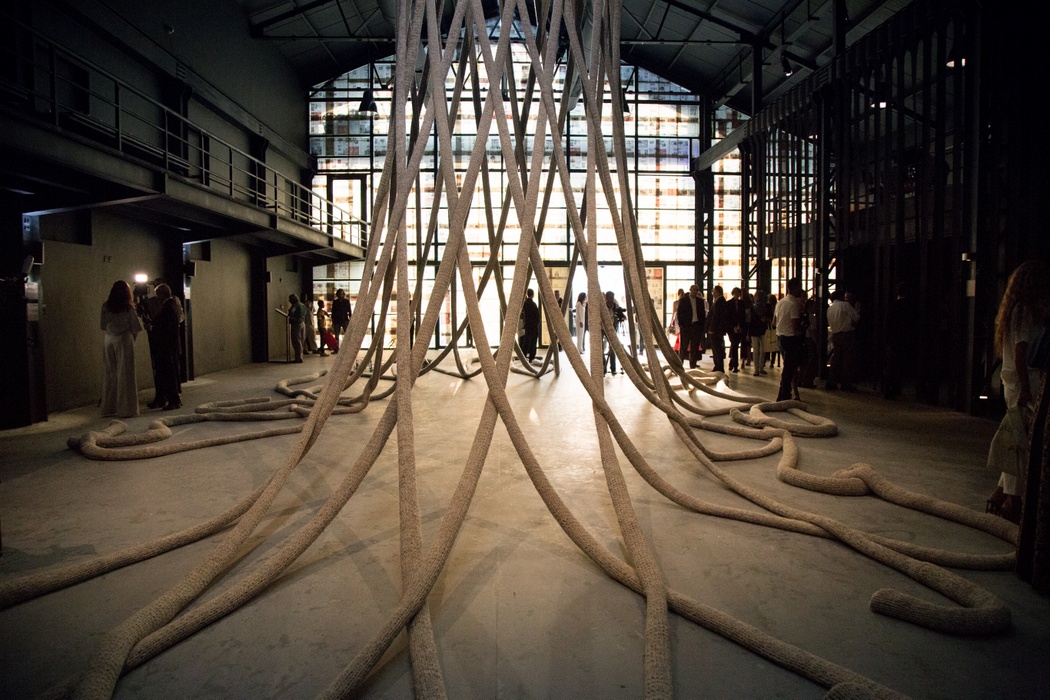 At the inaugural Amman Design Week in 2016, an extraordinary installation featuring 28 enormous ropes of knitted yarn was hung, suspended from the ceiling in dramatic fashion. Weighing over 350 kilogrammes, the eye-catching installation was the result of a collaboration between designer Raya Kassisieh and a group of local craftswomen, and would later be transformed into blankets for refugees.
Called ENTRELAC, Kassisieh's remarkable piece utilised computational modelling to determine the intricate design of the strands. Creating a dialogue between digital design and traditional craft, the installation is an impressive experiment in ephemerality, and its final iteration effectively demonstrates the transitory potential of art.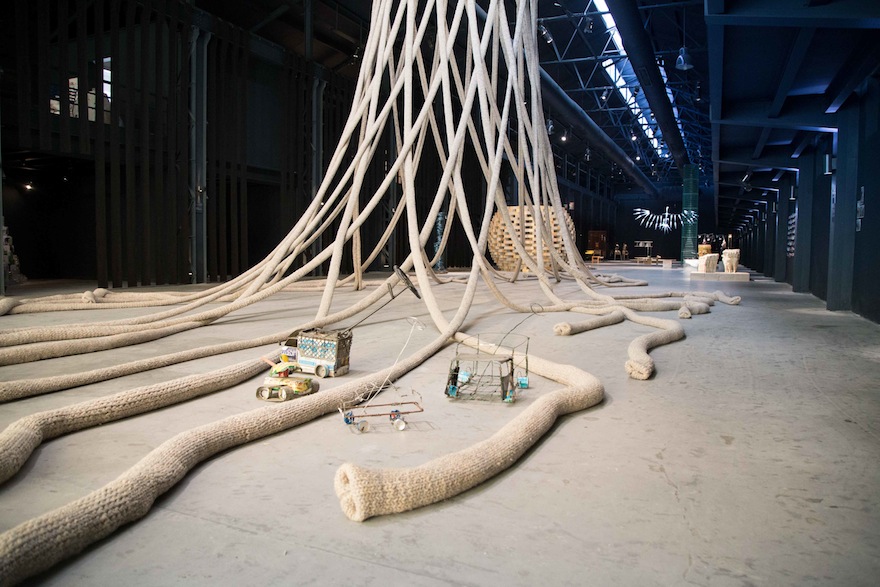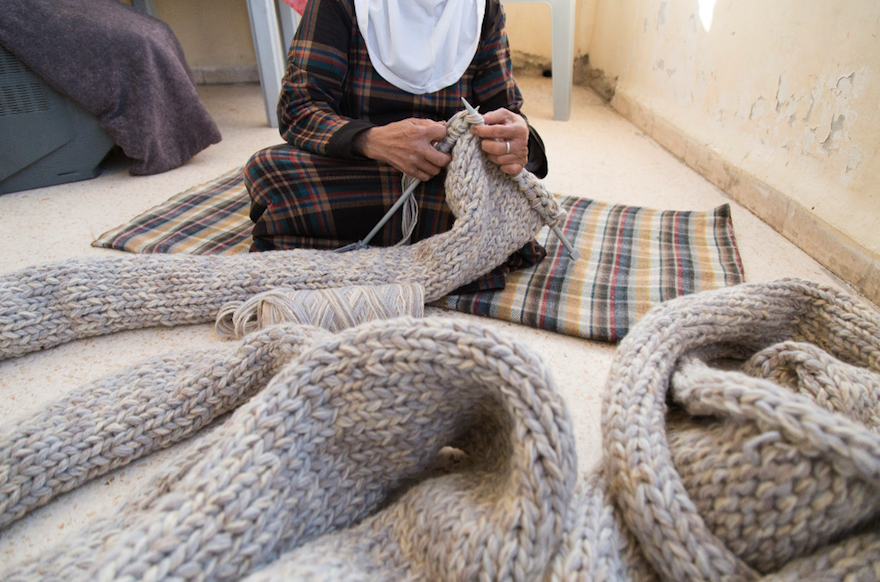 Born and raised in Amman, Jordan, Kassisieh began her career as a fine artist before moving to New York City to pursue a degree in fashion from the Pratt Institute. Shortly after she completing it, she returned to Amman where she began work on made-to-measure apparel and assisted the Director at Wadi Finan Art Gallery.
ENTRELAC provided Kassisieh with an opportunity to demonstrate some of the intricate techniques she developed through her experimentations with knitwear. Consisting of many hand-knitted strands and woven as a single cross stitch piece, 20 Jordanian women were involved in its construction, cutting and stitching by hand from their homes to complete it. The same women were again recruited to assist in its transformation, dismantling it themselves and turning it into 38 individual blankets that were distributed to Syrian refugees and needy Jordanian families.
As a part of their focus on social and environmental responsibility, most of the materials used in the installations at Amman Design Week - including all flex posters - have been reused and recycled to benefit community members. The aim is to minimise waste of all sorts and to have designers respectively create a sustainable community together.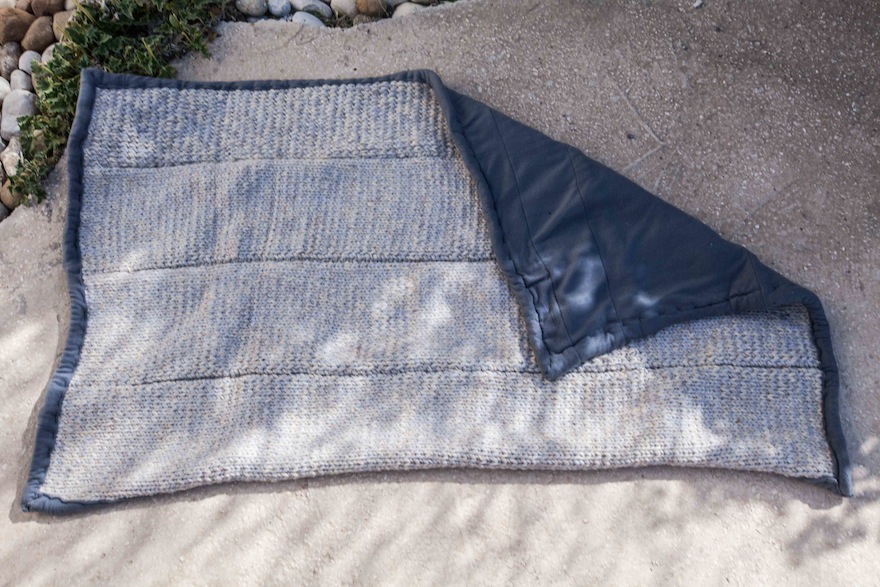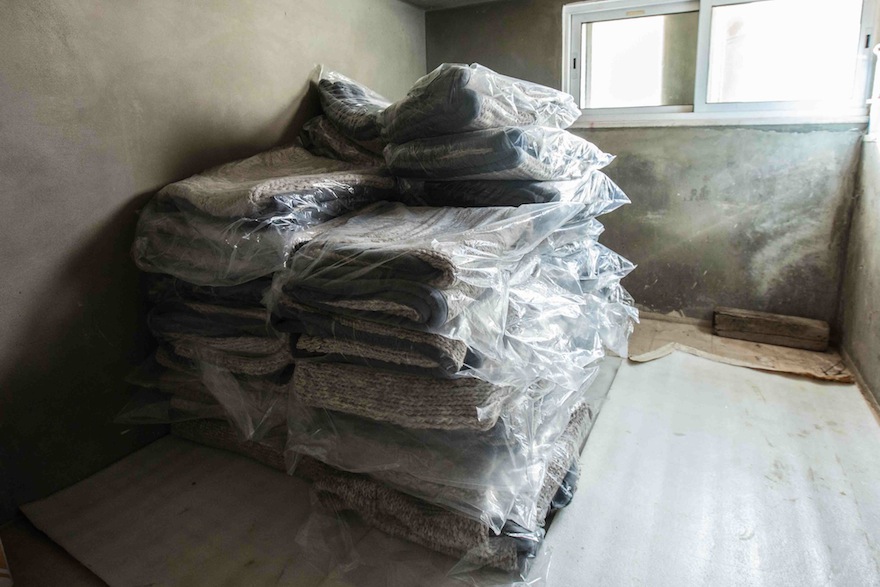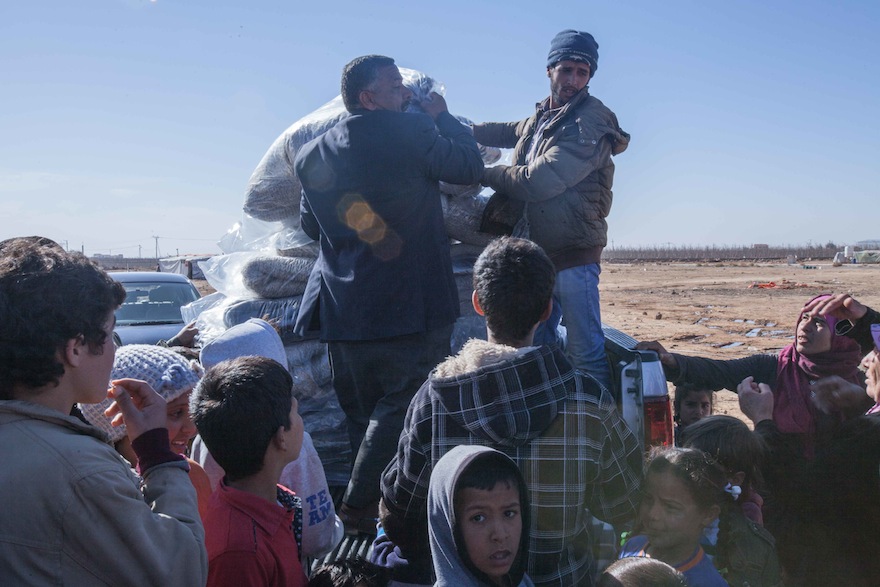 You can keep up with Kassisieh's projects by following her Instagram and learn more about Amman Design Week by visiting the website.