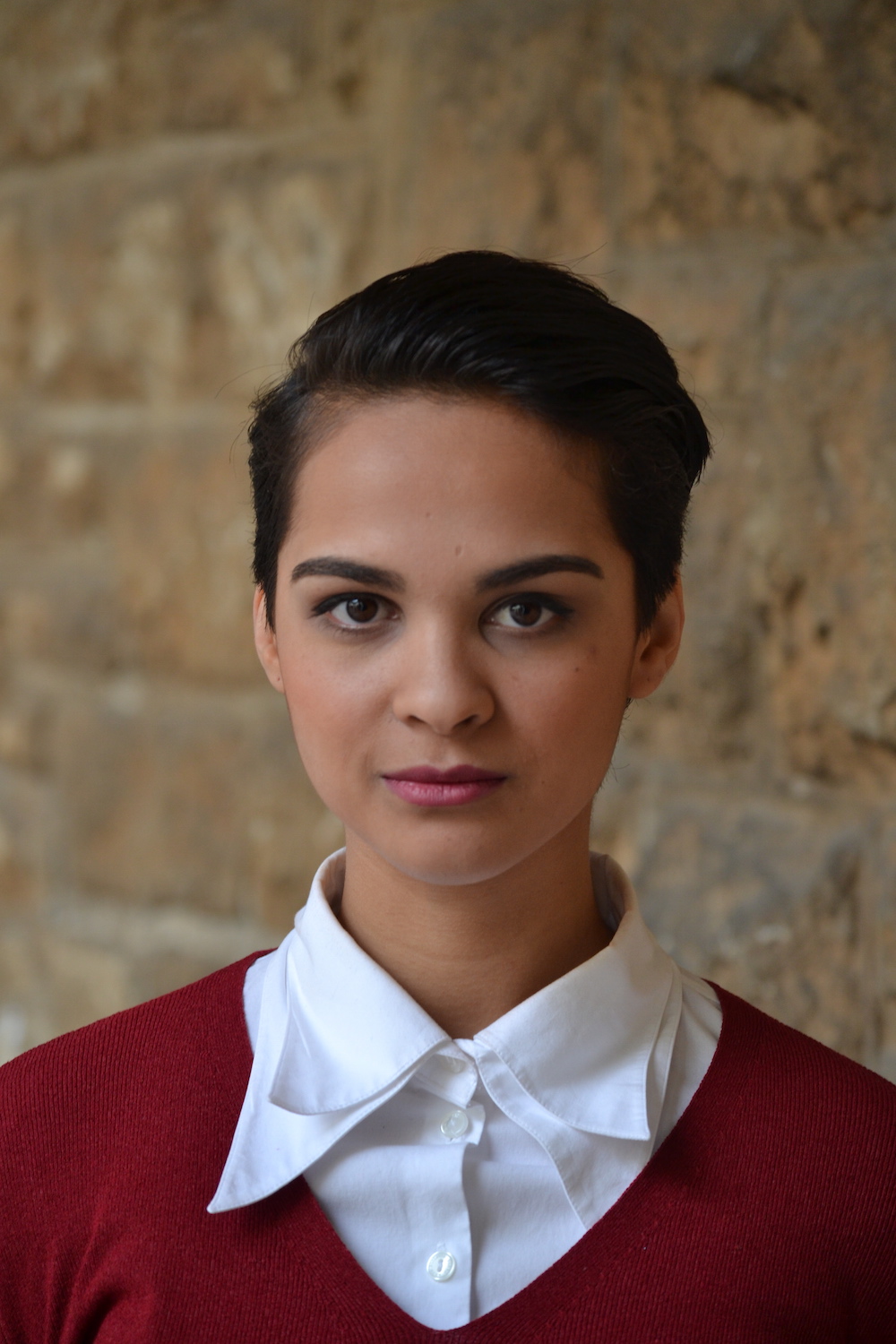 South African theatre maker Ameera Conrad has quite the formidable résumé. While the writer, director, and actor only graduated from the University of Cape Town in 2016, she's already written and performed in multiple celebrated productions and won a Fleur Du Cap Theatre Award. After completing a stint at the Lincoln Center Theatre Directors Lab in New York City, she's now in Scotland where she and the cast of the hit play, The Fall, will be performing at the Edinburgh Fringe Festival.
For those that have been paying attention to Cape Town's burgeoning theatre scene, Conrad's swift rise from student to acclaimed theatre star should come as no surprise. Part of a new wave of black womxn creatives staking their claim in South Africa, she is unapologetic about her agenda.
"My focus is on stories of marginalised voices," Conrad says, "because if I can't see myself reflected in the canon then I need to make a new canon. I'm selfish in that way. I want to make work so that I can see myself, and my friends can see themselves, and other little brown girls will one day be able to see themselves."
Reparation – a satirical play that examines what is owed to the black people of this nation and imagines how that debt could be repaid – was one of Conrad's earlier works that garnered her significant attention. Written and directed by the artist, it was made possible through the Theatre Arts Admin Collective Emerging Theatre Director's Bursary, for which she was a 2016 recipient - their youngest ever. She then performed in and co-directed The Fall, a bold piece of theatre that tracked the student movements of 2015/16 from Rhodes Must Fall all the way to Fees Must Fall and Shackville.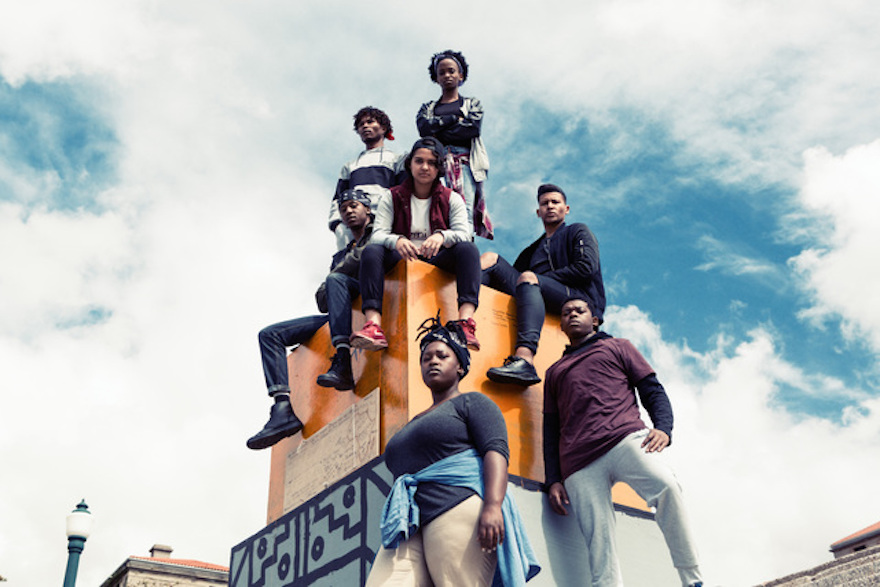 The collaborative piece was a runaway hit and following an unprecedented, sold-out run at Cape Town's Baxter Theatre, it returned in 2017 for a limited series of shows. It is an important piece of work that helps bridge the generational gap between the current generation's outlook and the older generation's perspective. Audiences were captivated by the moving and powerful rendition of the revolutionary student movement.
"I think the main reason it resonated so strongly was that it came from a place of realness," Conrad says. "Not even reality, but realness. We wanted to tell real stories about real people in a really difficult time. And even though a lot of the characters were not ourselves, we knew them. We'd occupied with them, we'd been stun-grenaded with them, we protested to have them released from jail. That's what I think people connected with the most."
Performing in and serving as co-director of The Fall was simultaneously an easy and difficult task. Good friends and colleagues, the cast had learned how to deal with one another gently, and give each other the time and space to explore. While they had to be slightly ruthless when it came to maintaining a reasonable running time, Conrad is satisfied with what they produced. "At the end of the day, here we are, with our first international tour, still all obsessed with one another."
Something that is of great importance to Conrad is the creation of theatre spaces that are open and accessible, both for people of different classes and races, but also for people with disabilities. "I can't tell you how many times I've asked spaces if they're wheelchair friendly, only to be told no," she says. "How in 2017 are you not wheelchair friendly? Is your theatre only for able-bodied people? I don't understand."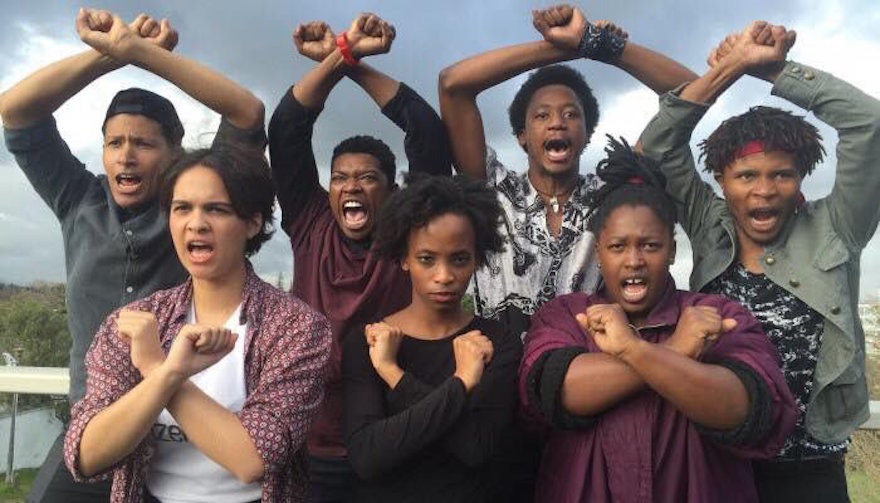 As it pertains to race and class, Conrad laments the prices that many theatres charge for admission and the exclusionary environment that it ultimately fosters. "I don't see how the industry intends to move forwards when ticket prices for one night cost the same as a week's worth of groceries," she says. "You're asking people to choose between eating and watching your show."
"I'm so tired of theatre spaces being inherently exclusionary in their practices and casting and programming, but they compensate by doing 'the black play' or 'the coloured play' and they think that's enough. It's 2017, we all need to do better."
Leading by example, Conrad's work is fresh, provocative, inclusive and, in her own words, "for people that want to reach the extremes of what it means to be humxn."
While it's a tough industry – one that she says takes a lot of physical, emotional, and psycho-spiritual energy – when the demands start to feel too much she just calls to mind the words of her UCT course convenor, Mark Fleishman:
"He would constantly remind us that we needed to stop taking everything too seriously. He'd say 'It's called a play for a reason' – that's something I want to take with me forever; this idea that there's joy in every show that I work on."