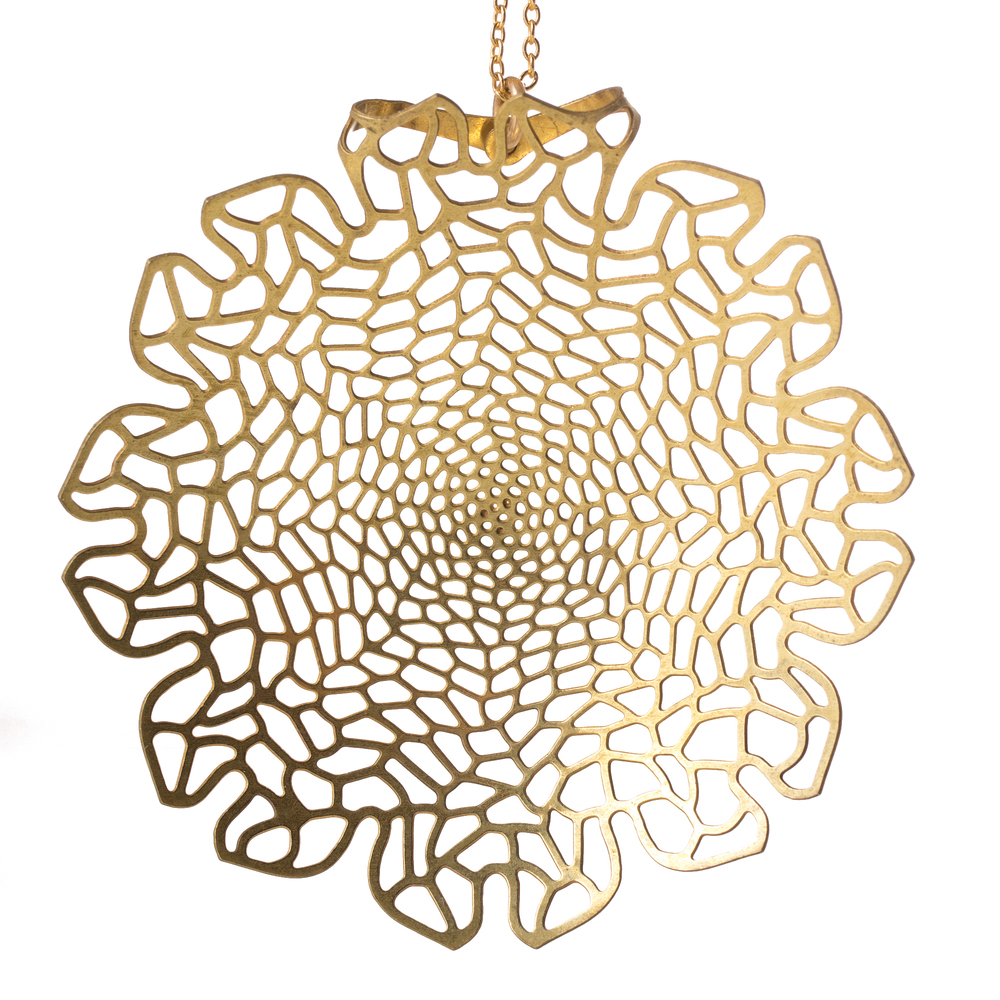 Featuring designs inspired by and based on naturally occurring biological cell structures, the latest collection from the US-based design studio Nervous System, is an algorithmic jewellery range. Named Corollaria, the newest collection explores cellular patterns and digital fabrication.
Founded in 2007, Nervous System is the brainchild of Jessica Rosenkrantz and Jesse Louis-Rosenberg. Massachusetts Institute of Technology (MIT) graduates, with degrees in architecture & biology, and mathematics respectively, the two discovered common ground in their mutual obsession with complex and unconventional geometries, and have been drawing inspiration from these natural phenomena to realise their unique products for over a decade.
Deemed the 'spiritual successor' of Radiolaria (Nervous System's very first jewellery collection created 10 years ago) the Corollaria collection explores similar themes of direction, scale, movement and tension. Made primarily from brass, the collection also includes a number of designs made from rubber - something that Louis-Rosenberg and Rosenkrantz haven't attempted since 2007. Featuring twenty-five distinct pieces, each one is based on botanical structures (like seed pods, flowers or pollen) as well as microscopic plankton-like diatoms.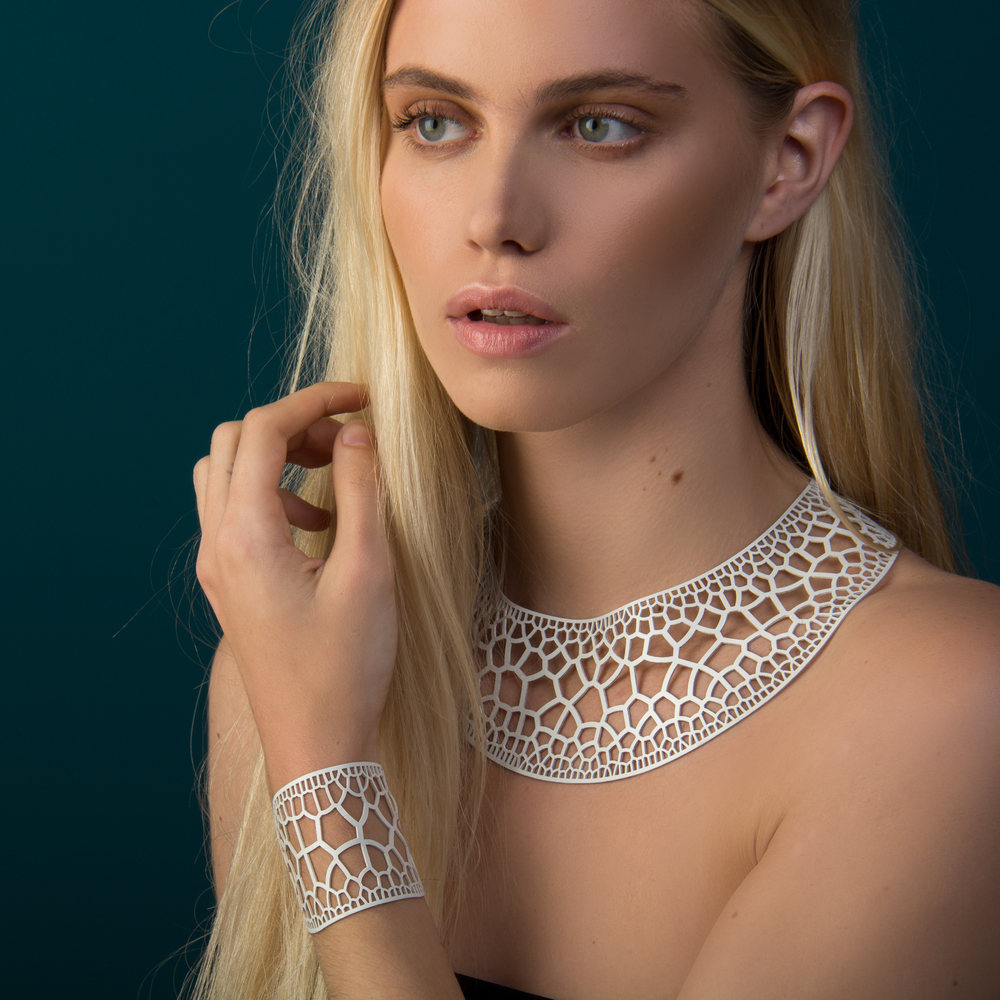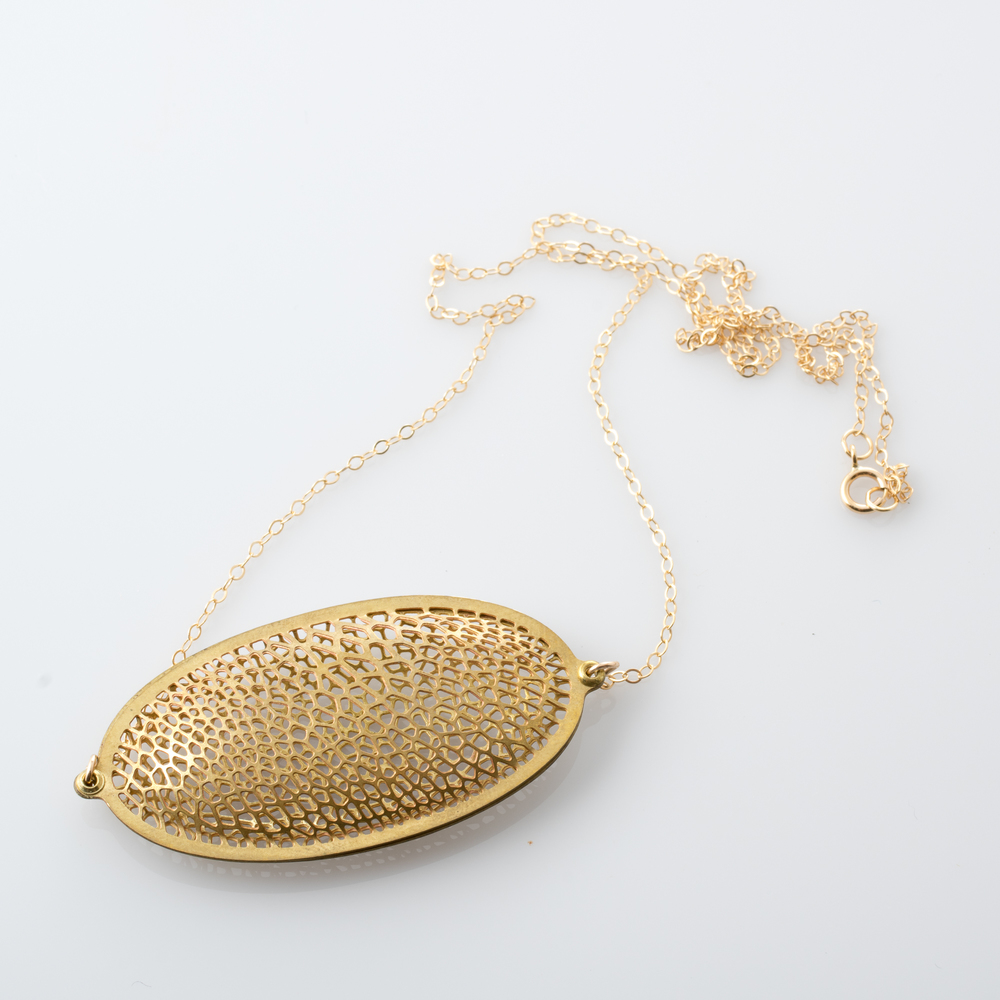 Each item in the Corollaria collection is created based on the simulation of adaptive patterns formed by biological structures in response to different environmental conditions. Using an anisotropic centroidal Voronoi algorithm that follows fields of density and direction [a process detailed at length on Nervous System's website], multi-scale structures that mirror the organisation of cellular tissue are formed. From earrings and brooches to pendants and bracelets, the collection is vast and filled with intricate and beautiful filigree.
A unique fusion of new technologies and traditional crafting methods, though the designs may be based on algorithmically generated patterns, they're photochemically etched from brass sheets and shaped into their final 3D forms using a hydraulic press. Featuring lace-like collars and necklaces laser cut from rubber, the Corollaria collection is available now for purchase online.