Designed for a client looking for a reprieve from Dakar's busy streets, Al Hamra house was designed by Senegalese architecture firm Atelier Koe designed. It is located in Tene Toubab around 60 kilometres outside of Dakar.
The architects were faced with the challenge of building a livable home in a seemingly hostile environment. The solution was both pragmatic and architectural: an earth building faced towards the inner courtyard, which draws its energy from the environment.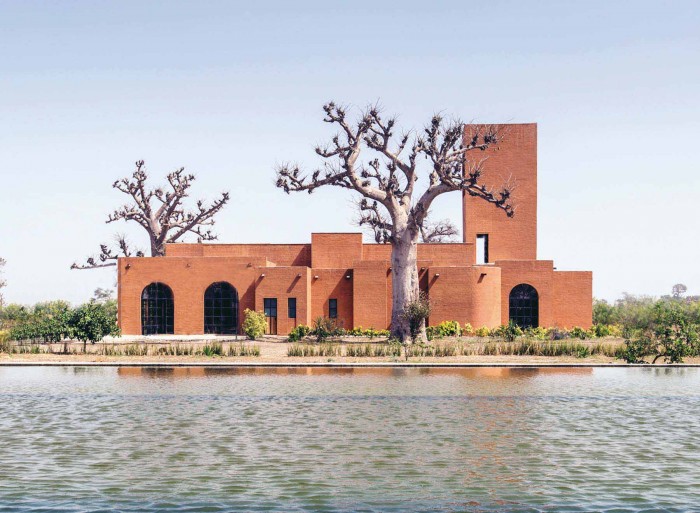 The spacious residence, built entirely with earth bricks, is divided into six suites, a large living area, kitchen and dining room.
This house was built as a place of open hospitality, welcoming guests with a quiet fountain and an interior peristyle – a columned porch or open colonnade in a building surrounding a court, which contains an internal garden.
A 12 meter-tall wind tower helps circulate fresh air throughout the building year round.
Al Hamra is also a working farm, with livestock and agriculture. The entire property is planted with fruit trees, grains, peanut, vegetables and grain crops.
This natural vista is visible through the large arched doors and windows of the villa with additional views of the stables and chicken coup.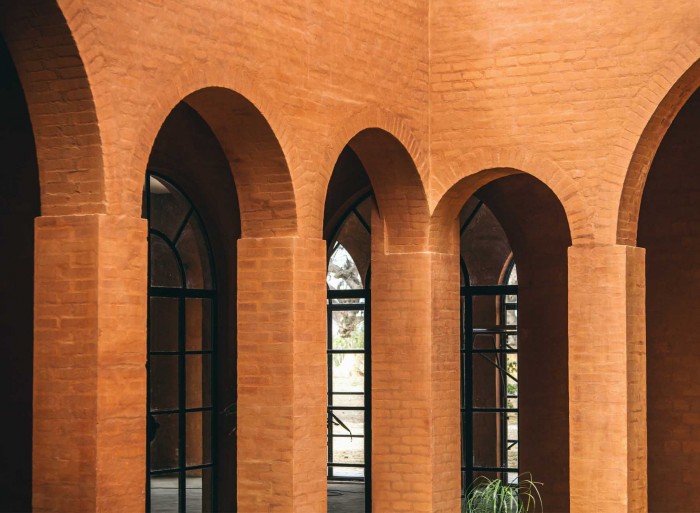 Atelier Koe developed a multi-faceted project that offers different levels of privacy, tranquility and activity. The architecture, inspired by the site and its surrounding terrain, has brought the land to life.