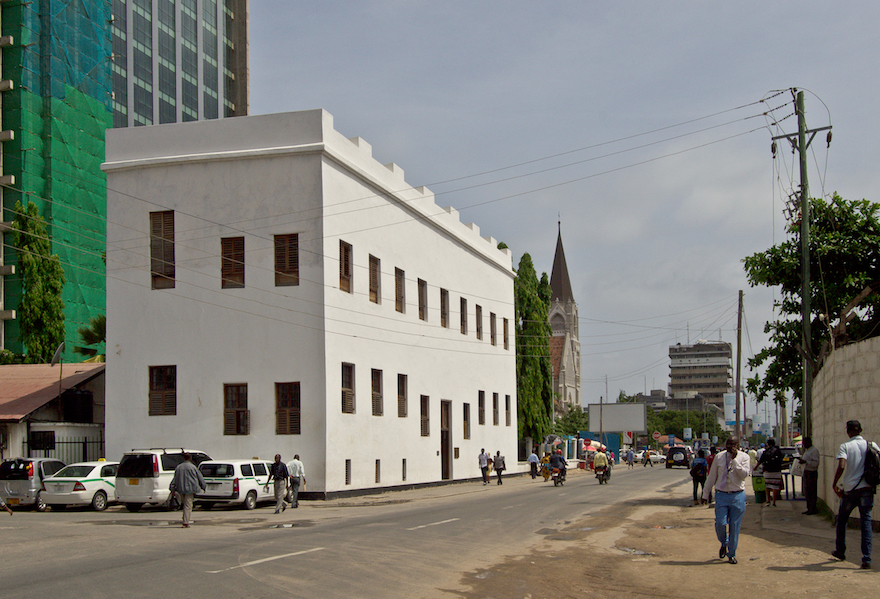 The largest and wealthiest in Tanzania, Dar es Salaam is a city steeped in history. An array of different communities settled in the region over centuries, including the Omanis, the German and British colonial powers. It once boasted a rich and diverse range of architectural styles.
The country revoked a 1964 law which recognised the historical, architectural, and cultural value of certain structures and gave them limited protection. This change in legislation coupled with the country's lucrative demolition habit has resulted in the disappearance of much of this architecture.
The Dar es Salaam Centre for Architectural Heritage wants to change this.
Run by CEO Aida Mulokozi, the Dar es Salaam Centre for Architectural Heritage (DARCH) was established in 2014. It is a joint initiative by the Architects Association of Tanzania, Goethe Institut, Ardhi University and the Technical University of Berlin. Their aim is to promote the restoration and conservation of architectural heritage.
The first of its kind in Tanzania, the institution is dedicated to educating visitors, engaging the surrounding communities in its efforts, and pushing for firmer legislation to protect sites of significant value.
Communicating the importance of preserving architectural heritage is no simple task, Mulokozi explains.
There are some misconceptions around what constitutes progress in terms of Dar es Salaam's built environment and a general lack of knowledge amongst the public of the city's history. This has resulted in an overall sense of apathy from citizens as well as the incorrect assumption that the construction of Dubai-style skyscrapers are indicators of a prosperous city.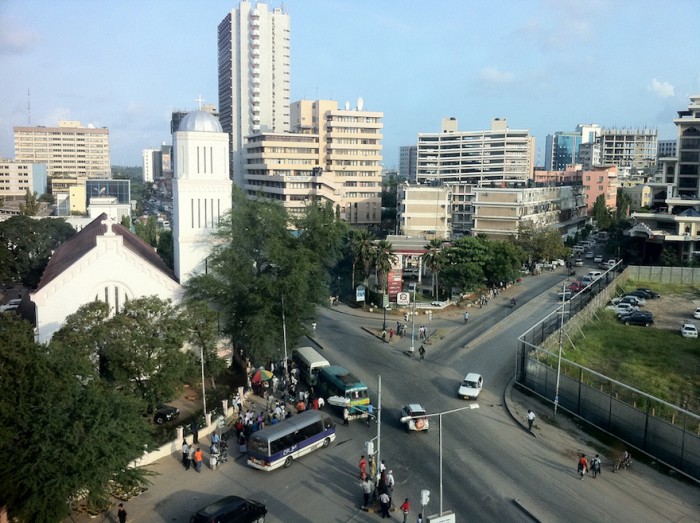 "It's a style that seems to translates to development and wealth because that's what happens in the West," says Mulokozi.
On a recent trip to Dar es Salaam by the Design Indaba team the type of buildings described by Mulokozi were abundant even though most of them looked unoccupied.
"You see these skyscrapers and they're shimmering and shining and the assumption is that because they appear in countries that are developed, this must be the right path." Despite this tenuous association of newer buildings with the idea of progress, the replacement of older structures with more modern architecture isn't without consequences.
Mulokozi says their demolition has resulted in a kind of loss of the city's sense of identity. She also cites a sense of thoughtlessness about the newer properties as an issue, and laments that the effects of the local climate or environment upon them are rarely properly considered.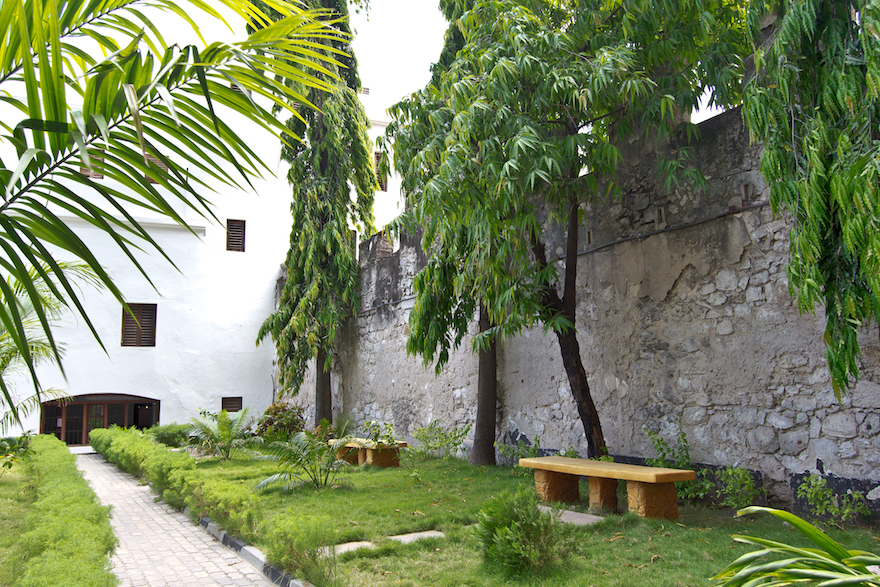 Housed within the Old Boma – one of the oldest buildings in all of Tanzania – DARCH's location serves as a showcase of the kind of sustainable conservation the organisation promotes. Built in 1866, the Old Boma, with its distinctive Zanzibari-style carved wooden door and coral stone walls, proves how thoughtful design is valuable no matter how old. Made from natural and porous materials, it is self-regulating in terms of temperature. Once, a deteriorating relic, it's been beautifully restored into a purposeful site of knowledge.
At DARCH, a range of educational tours are offered to the public to better educate them about the history of the city's architecture. One explores the city's early history of segregation and the varying building styles this gave rise to. Another compares older styles of architecture to the more modern, emerging processes. While the final tour looks at sites across Dar es Salaam that once housed significant historical monuments but are now empty.
DARCH is also pushing for stronger legal protection when it comes to historical sites.
Because much of the property in the country is owned by the government, it is imperative that these leaders are encouraged to see the value these spaces hold.
"We are certainly not against development and progress and building up the city. What we are saying is contractors cannot just decide randomly that they want a particular spot and that they don't care what's on it. We understand development is needed we just need to have a very clear picture of what spaces need to be saved against spaces that are not necessarily of any significant value."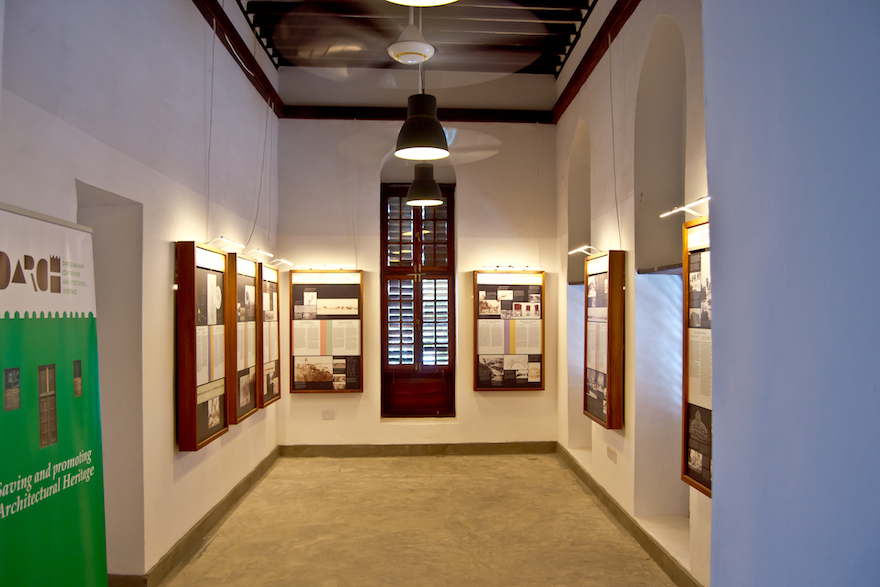 For Mulokozi, it's all about creating that connection in the minds of the public – and the government – and helping them to understand the stake that they have in the preservation of these structures and spaces. During DARCH's tours, participants stop at 'snack stops' supplied by local vendors. The aim is that these local entrepreneurs will be able to see how these historical sites and their preservation have a direct link to their own personal economic prosperity and that they will become vocal supporters of the organisation's mission.
The centre hosts regular forums where they invite the public to listen and participate in discussions. They're also developing a thorough curriculum that can be used in schools across the country to teach learners more about the history and value of their built environment.
"A lot of people think that the older buildings are just taking up space – they don't consider history and identity or the fact that some cities have been able to make a lot of money from the touristic value of these historical buildings. People travel to see iconic buildings because they're nowhere else in the world. This is what defines you as a city. We need to remember that we can also get mileage out of that."
Understanding heritage as a living and constantly transforming asset, DARCH have an enormously daunting task before them but it's one that their CEO is prepared to rise to. "It's all about knowledge," asserts Mulokozi. "If you are taught to understand a building and what it stands for and its history, it's value becomes obvious. The stories are right here, in our buildings; we just have to be able to understand them."