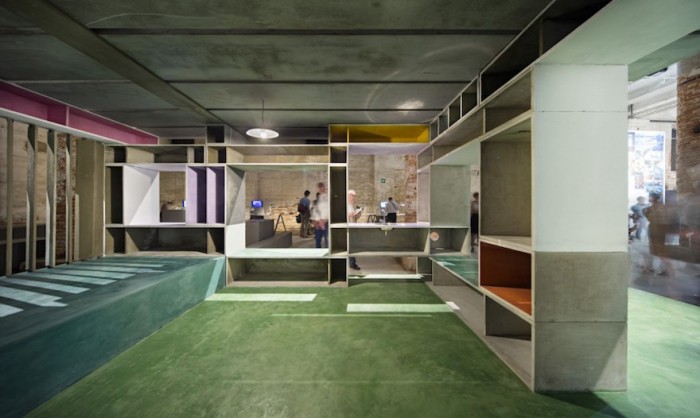 Full Fill Homes by Anupama Kundoo
Indian architecture practice Anupama Kundoo's modular take on affordable housing was recently exhibited at this year's Venice Biennale. The Full Fill Homes model demonstrates an easy-to-build means of shelter. It was designed using a combination of smart spatial design and low-tech methods. The success of the home lies its modular block units, which form part of the interior space and remove the need for furniture.
The prefabricated design is made up of blocks that are hollowed out to form voids in the structure and arranged to function as storage spaces and home fittings such as base structures for seating, dining and sleeping. With this system, the interior becomes more spacious and the user saves the expense of furniture.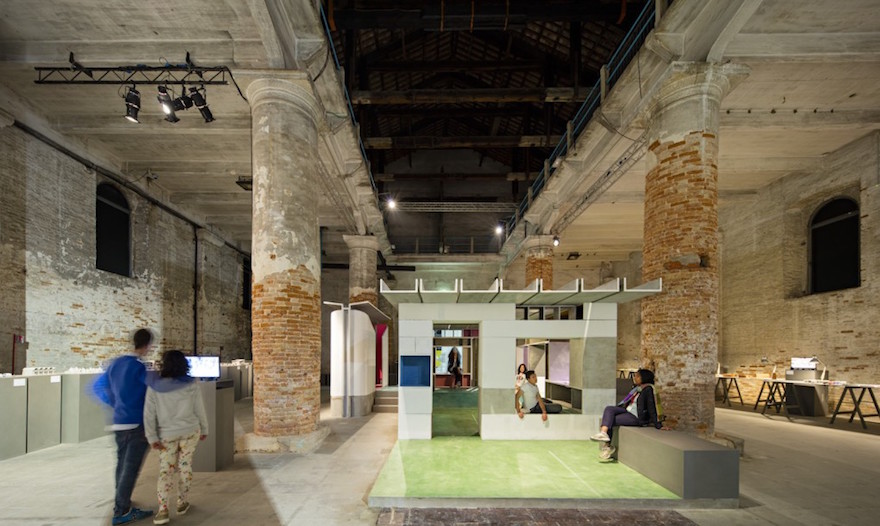 Each module is constructed out of ferroconcrete – a thin-shell concrete made up of a layers of metal mesh and steel rods. This combination of materials significantly reduces the high level of carbon present in solid concrete. The blocks along with a range of window, door, roof and other building elements are produced by masons as opposed to factories. This reduces the cost of the housing and helps boost the local economy.
The modular home and its foundation can be assembled on site in no more than six days. Once built, "there is a place for everything in the walls and the space of the room is thereby liberated and empty for the free occupation of the user," reads the project page.
As the essential element of the design, the voids are painted with bright colours so that they standout against the bare walls.
Anupama Kundoo designed the Full Fill Homes in response to growing concerns around homelessness and a lack of affordable housing but he feels the end result is suitable for various purposes, from disaster relief shelters to student or guest housing.