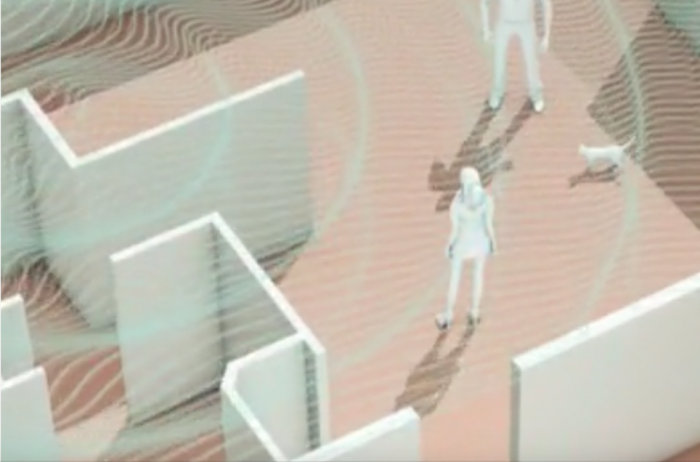 The Aerîal sensing network uses your home wifi signals to safeguard your space, focusing on security, elderly care and baby monitoring
Aerîal, a home security system that debuted at CES 2016, uses the networks created by Wi-Fi hubs to monitor living spaces.
Wi-Fi uses radio waves, which can travel through walls and furnishings, to connect devices and communicate. These waves create an invisible mesh, which can then be used to record environmental changes. Aerîal tracks and examines the movement of these waves to see when the mesh is disturbed, therefore tracking the activity of the people moving through it.
The Aerîal system has tapped into an existing phenomenon (most homes and public spaces in their target market have Wi-Fi networks) that was seen as background noise to source the vital information for their system, turning wifi networks into smart sensing networks.
The home security network can tell the user when an elderly relative has fallen, can help monitor infants and can detect intruders. The system will also start to recognise specific users based on the patterns of their behaviours.
Aerîal is releasing a developer kit early this year to see what other technically minded people can come up with using the system.