From thought-provoking imagery to boundary-pushing designs, these illustrators combine art and technology to convey their messages clearly and effectively. Their work is bold in colour and often inspired by modern trends, cultural history and personal memories.
The illustrators are set to exhibit their creations at Design Indaba Festival 2019 as part of the Emerging Creatives programme with around 40 other participants. The programme was created by Design Indaba in 2005 in association with the Department of Arts and Culture as a stepping stone for young creatives.
Zinhle Zulu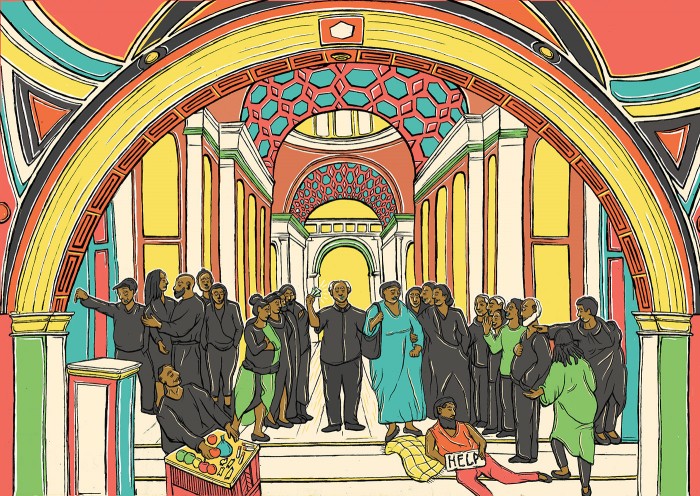 Johannesburg-based illustrator Zinhle Zulu won the Craft Gold Loerie award in the student category for her zine, The Holy Hustle. She created illustrations that focused on religion and the politics of money.
Zulu, an Open Window Institute graduate in Arts and Digital Sciences, often uses African culture within her work. Recently, the illustrator created a comic book, titled 'Nandipha- the protector of the Zulu kingdom', which dealt with issues surrounding ancestral belief, colourism and racial discrimination.
Manuela Ohsiek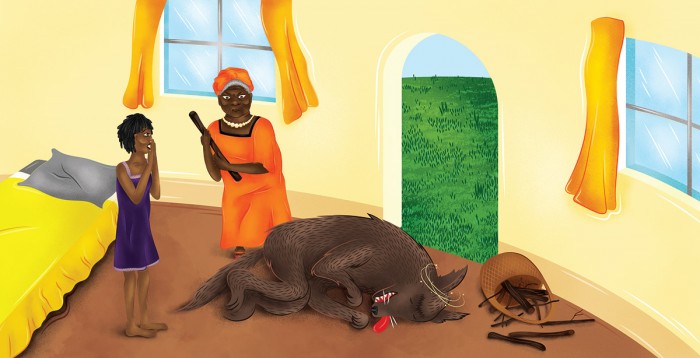 Illustrator Manuela Oshiek is passionate about creating works for children. She creates storytelling illustrations that combine shapes, textures, and colours that are inspired by her favourite childhood books and movies.
In her spare time, Ohsiek looks at different topics. A stand-out project for the illustrator is one she completed during her third year of studies at The Open Window institute. Called 'The Secret Life of Microbes, these illustrations looked at the various microbes that live inside the human body.
Simphiwe Mangole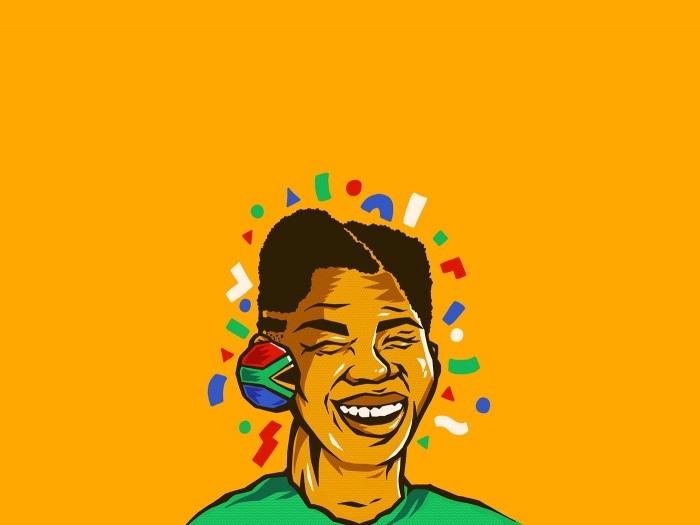 Illustrator Simphiwe Mangole has worked with influential industry heavy hitters such as Graeme Jenner and Rob McLennan of King James II and has created work for SANBS, Nando's and Nestle.
In his own personal time, Mangole creates unique and playful portraits of world leaders and famous individuals. He also goes back to his childhood by incorporating his love of cartoons into his work. One of Mangole's inspirations is Japanese anime series Dragon Ball Z, which he showcases in bold and colourful linework.
Luthando Mfabe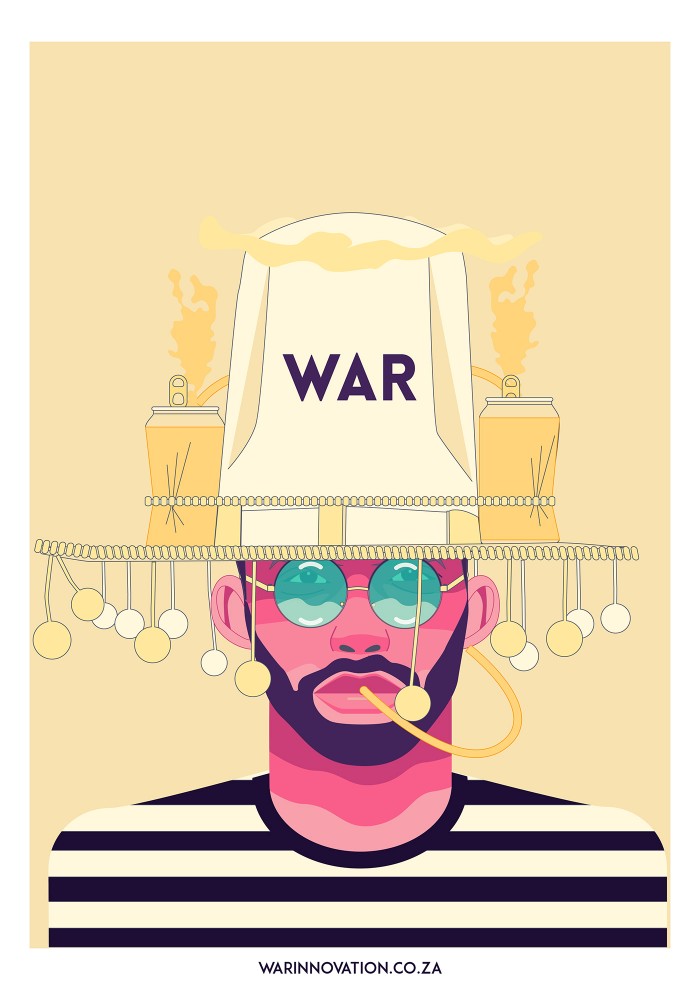 Luthando Mfabe is a Johannesburg-based illustrator who has worked with brands such as MTN and Mercedes Benz and has created works about Afrofuturism and current South African trends.
Most of Mfabe's work is also rooted by social issues that have affected the people around him. His latest project touches on this as he looks at the role Xhosa history plays in modern South Africa and where it leaves the Xhosa people.
Neil Badenhorst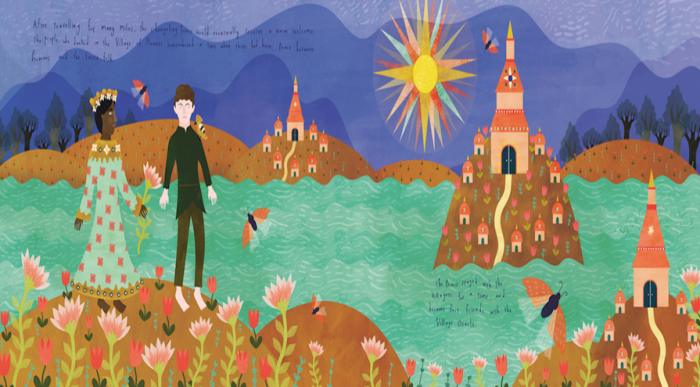 With a passion for digital and traditional art, Pretoria-based Illustrator Neil Badenhorst creates storytelling designs that are inspired by magical realms.
"I am fascinated by all things otherworldly, I guess it then makes sense that I became an illustrator as illustration is a form of storytelling that allows the viewer to enter other worlds. I decided to pursue illustration because it is the closest I can get to becoming a traveller between worlds," he explains.
Currently, Badenhorst is completing his BA Honours in illustration at the Open Window Institute.
Thabiso Gcwensa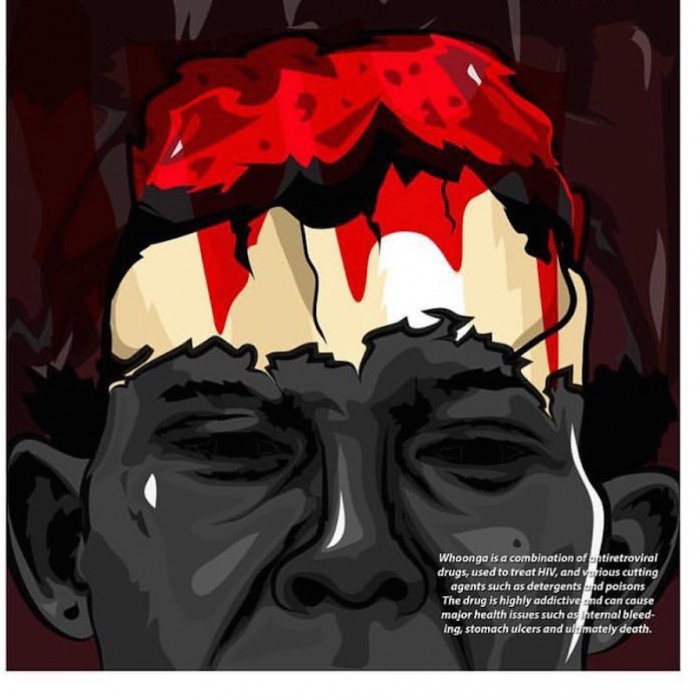 With a background in communication and web design, 25-year-old Illustrator Thabiso Gcwensa is passionate about portraits. His work has been featured in popular online publications in Nigeria and India. He has also worked with local celebrities, including Heavy K, DJ Bongz and Kagiso Madupe.
His most well-known project, Iphara, follows a man whose face is covered in colours ranging from yellow, red and black. According to Gcwensa he coated the man's head in yellow to represent the turmoil young addicts deal with.
The Design Indaba Conference will kick-off on the 27 Feb to 1 March 2019. The Conference will not only look at emerging talents but will also host an array of industry influencers that hold a spot in design, architecture or business.
Find out more about the Design Indaba Conference and get your tickets now!
Read more:

Doctor turned designer Kgahlego Kewana talks us through her unlikely path
4 graphic designers exhibiting at Design Indaba 2019
8 emerging fashion designers on their interpretation of South African fashion