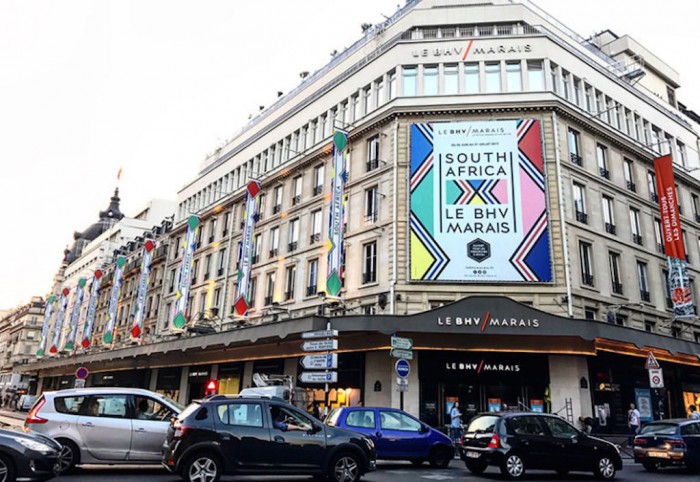 Economic growth might be slow in South Africa. But the South African Tourism and the Department of Arts and Culture have seen an opportunity in this: shopping.
In trying to promote trade and export from South Africa, they have set up an exhibition cum pop-up store in the Le BHV / Marais store. The store is situated in a historical and cultural hub – which attracts over 60 000 visitors daily.
There are 40 South African designers from various industries including fashion, furniture and decor. These designers include MaXhosa by Laduma, ASH Ceramics, Henriette Botha and Pichulik.
This project was brought to life with the help of Artlogic and This is Cape Town.
Artlogic
's director Mandla Sibeko says: "Taking our brands into a large international retailing environment moves us closer to our audacious goal of ultimately securing permanent supply contracts between the brands and the store, as well as other buyers in Paris."