Rutgers University's engineering student Jason Kim and assistant professor Howon Lee are developing 3D printed braille maps to help the blind and visually impaired find their way around interior spaces. As their first attempt, the researchers have mapped out the Joseph Kohn Training Centre – a state-funded facility for the blind and visually impaired in New Brunswick.
The 3D maps are a step up from the training centre's wooden maps with sparse braille labelling. The 3D maps are the size of a tablet device and come bound together in a folder so students can easily carry them for reference.
Made using Rutgers' state-of-the-art 3D printer and CAD software, the maps are more durable and tactile than the conventional, paper-based braille documents. Each map features intricate topographical details accompanied by instructional directions in braille.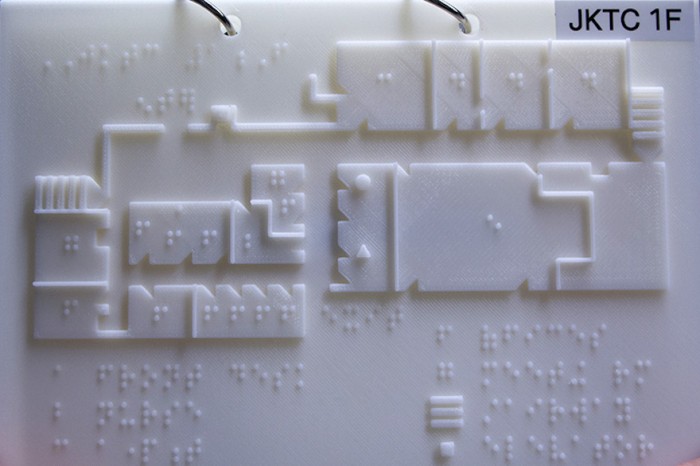 The maps also include a key, which helps users make sense of the information provided. This means that each feature in a space, such as staircase or room, can be differentiated by varying textures, which help the users identify what they are touching.
Kim and Lee hope to find a way to reduce the costs involved so that they can produce multiple maps for more buildings. The main goal is for the maps to become a standard requirement for any public space.