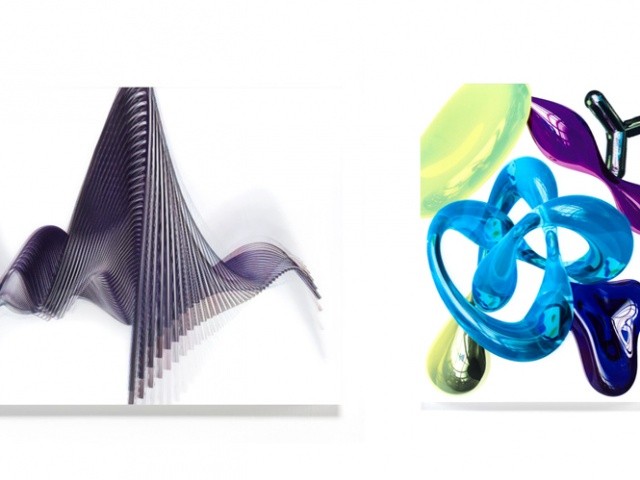 In a rapidly developing society new forms of technology creates an opportunity for new forms of art. Karim Rashid takes full advantage of this notion by using the latest technology in his fifth solo exhibition 20 x 12 at the Gering and López Gallery.
The exhibition consists of seven large-scale lenticular paintings. Rashid uses the most advanced form of lenticular technology to complete a 360-degree movement of each flat surfaced creation. The idea of the creations is to reveal the different stages of a design leading up to its end result. Thus, each stage uses two-dimensional images that build on one another to reveal a 360-degree movement. In this Rashid highlights the early creative stages of a piece of art and how it eventually gets to its finished stage.
20 x 12, through using new technology, hopes to allow people to revisit a time when a specific technology did not exist and furthermore demonstrates how technology has developed. The exhibition aims to illustrate the creation of new opportunities through using new technology. 
20 x 12 was on display at the Gering and López Gallery in New York earlier this year.