There is no single narrative to describe today's young, Southern African artists. In a curated exhibition titled Young Now, Johannesburg's Hazard Gallery looks at the status, perception and representation of young people in contemporary society through the work of 15 artists.
"The result is a loosely drawn landscape that resists homogenised views and instead, highlights multitude and plurality through representations and performances of being young," writes the exhibition's curator Khumo Sebambo.
Here are some of the pieces on display: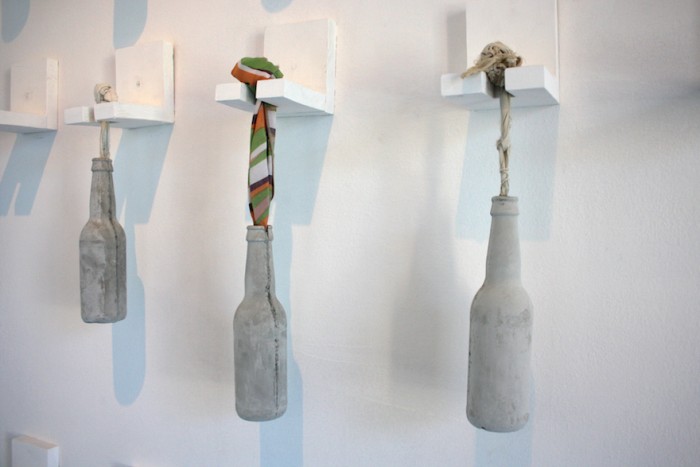 Visual artist Lungiswa Gqunta's "eYokwe Street" installation explores how structural violence manifests emotionally and physically in post-apartheid South Africa. "This work is a protest against those experiences where violence has not ended but has simply moved from place to place, subtly uprooting families in the name of privately owned land," she wrote.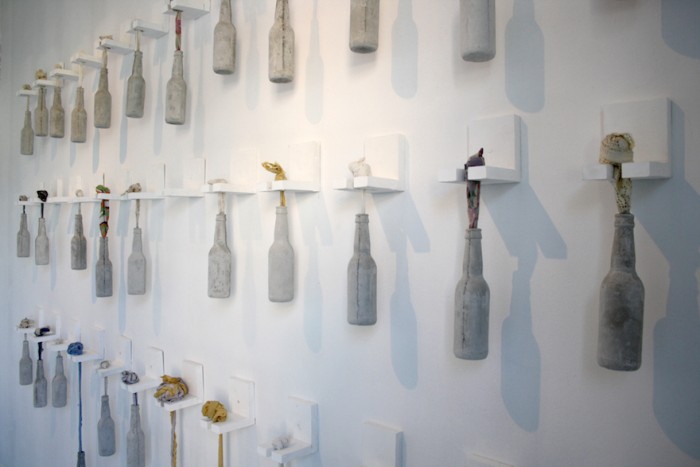 The installation is made up of cement and plaster cast petrol bombs hanging individually on a shelf as one would a weapon in a display case.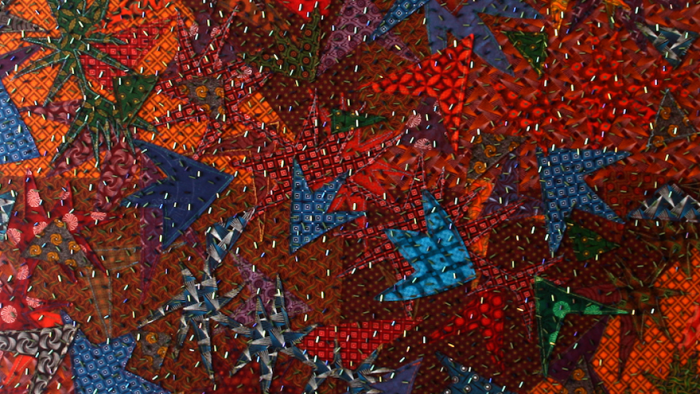 Cape Town-based artist Siwa Mgoboza works mainly in shweshwe, a printed cotton that was popular during the Afro-chic movement. He uses photography to enhance his complex concepts.
The 24-year-old's work examines the construction of identity and tangled relationship between Africa and the West and their respective histories.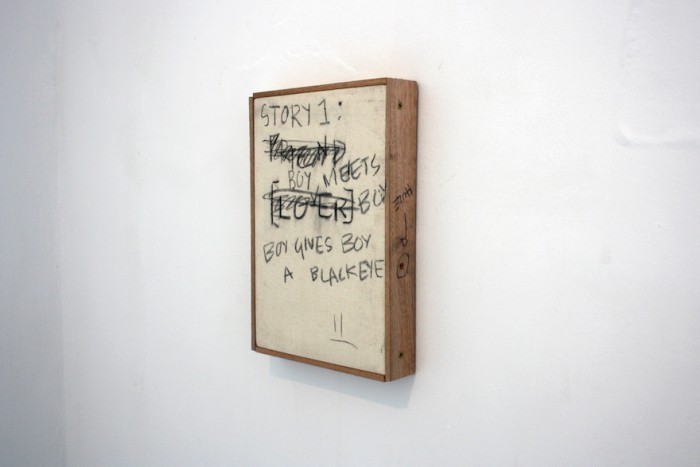 Born in Zimbabwe and based in Cape Town, Brett Seiler's conceptual pieces explore love, queer identity and loss. Speaking to Between 10 and 5, Seiler said his work focusses on queer rights in Africa: "Over here, in South Africa, it feels like the LGBT+ community have very obvious things to change and even though we are 'protected' under the constitution, it feels like a facade. I would like to cast a light of LGBT+ issues in Africa, I would like for people to talk about the fact that only a few countries legalise homosexuality."
Other artists on show include; Thuli Gamedze, Bonolo Kavula, Kwanele Thusi and Thami Majela, Troy Makaza, Mbali Mdluli, Maqhawe Mkhwanazi, Unathi Mkonto, Keneilwe Mokoena, Pebofatso Mokoena, Ugo Woatzi, and Isaac Zavale.
The show will run until 2 July 2017.