Set amidst a Taiwanese forest, "the search of the glow" is an ephemeral, spherical LED installation that illuminates its natural context. The experiential art piece invites viewers into the centre of its glowing orb. Described by its creator as a "whispering between the human and the natural" it was made to mark the island's popular Lantern Festival.
Artist Ling-li Tseng, in collaboration with serendipity studio, created this light installation to highlight the wonderful world of digital fabrication and craftsman techniques. The installation was showcased at the 2020 Taiwan Lantern Festival, an event that is widely recognized and has been around for over 30 years.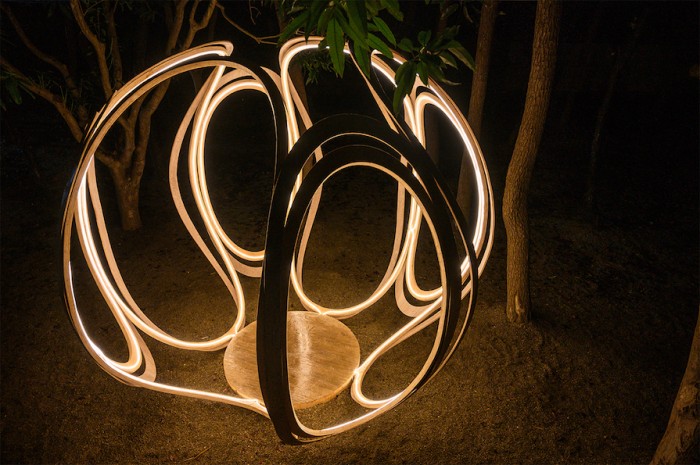 "The installation offers a gentle, harmonious, and tranquil space under the trees where one can commune with nature and take a break from the noisy excitement of the traditional celebration," reads the project description.
Made up of lightweight wooden beams, the installation was set-up in a forest and was covered with LED tubes. With its overlapping curves and blinding lights - the installation led people into a magical world of light, human interaction and nature.