Pascale Theron is a recent graduate from the Design Academy Eindhoven. Her journey as a designer started as an audience member at the 2013 Design Indaba conference. The work of the speakers and graduates of the Design Academy Eindhoven inspired her so much that the following year, she found herself in the school desks of the academy.
Now six years later, Theron returns to the Design Indaba as a graduate of the academy and a designer set on raising consciousness and awareness through her designs
Speaking about her work and creative process, she says that, "I usually draw inspiration from my own memories, knowledge and experience… I trust my own intuition within every design process that I do, with every decision I make."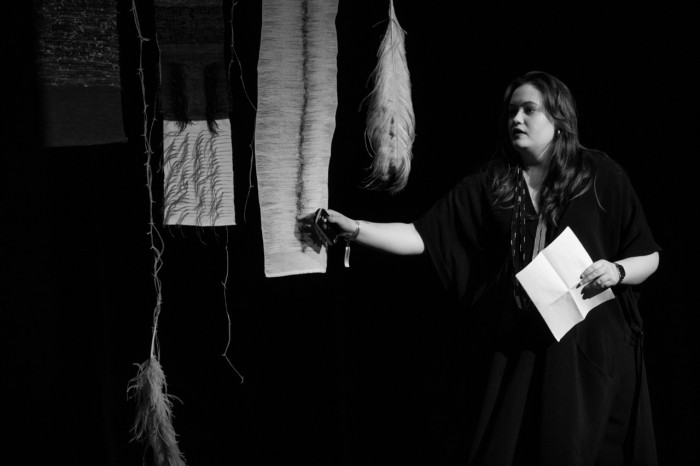 Her graduating project, titled Feathered Fabrics, focuses on the South African ostrich feather industry. These ostrich feathers were once in high demand from European elites. They used these feathers as decorative pieces for their hats and gowns.
However, according to Theron, with the invention of the motorcar, these feathered hats were ripped to shreds as a result of the wind. She adds that something as "trivial" as that nearly crippled the entire South African ostrich feather industry.
Today the primary use for ostrich feathers is found in the production of feather dusters or costume design. Theron, however, wanted to create a more integrated and practical use for these feathers. Through trial and error, she figured that she could use the soft feather feature as thread. With each feather being different, the thread she wove into material turned into a sort of fingerprint, making each design unique.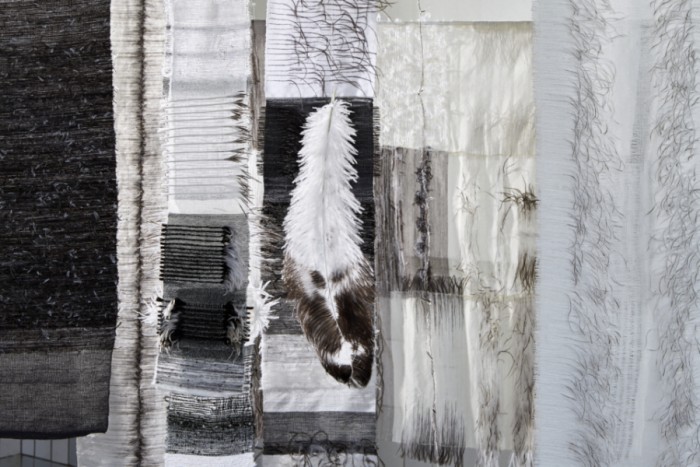 Theron only makes use of natural, uncoloured feathers, "as they come from the birds" she adds. "The breathable, washable and incredibly light weight of the feathers means that it can be used in a variety of ways, including as a functional, interior textile." When combined with cotton, the material becomes a lot stronger, while maintaining its unique design.
After spending some time with the locals and farmers of Oudtshoorn, where the South African ostrich feather industry originates, Theron learnt that the ostrich farming industry just wasn't as profitable as it once was and that many farmers were switching to farming sheep instead. She recognised that there was a need for change within the industry.
Theron believes that by introducing an alternative industry, where ostriches are farmed for their feathers to be used as an interior textile, instead of for their meat and leather, the profitability of the industry may return. It can also serve as an alternative to the fur industry, making it a more sustainable and ethical option.
Scroll down to view her talk.
Watch more talks from the conference:
David Droga on why he is still optimistic about advertising
Wanuri Kahiu on using film to talk about Africans as joyful and radiant
IKEA ÖVERALLT: In the designers' words