Design Indaba FilmFest 2014

Design Indaba FilmFest premieres ten films on design and creativity in ten days, from 21 February to 2 March 2014.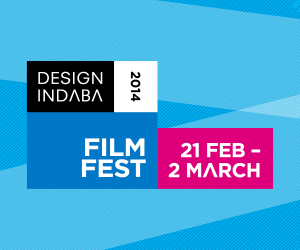 Design Indaba FilmFest 2014 premieres a curated collection of full-length features dedicated to architecture, urban design, fashion, photography, street and performance art, motion graphics and the many genres of creativity.
Design Indaba Filmfest not only brings you the hottest design movies but also a unique movie-going experience. A selection of movies will be screened old school drive-in style at Maiden's Cove, Clifton, while the oldest surviving building in South Africa, The Castle of Good Hope, is the backdrop for the rest of the film festival.
Be inspired by the world's best creativity. Don't miss these one-night-only films, never-before screened in South Africa.
Full programme to be announced. Ticket sales open soon. Follow us on Twitter for updates.
Design Indaba FilmFest 2014 is proud to announce its official media partners: Assembly Radio, Between 10and5, Don't Party, Hello Cape Town and We-Are-Awesome.
More About Design Indaba FilmFest 2014
Pages