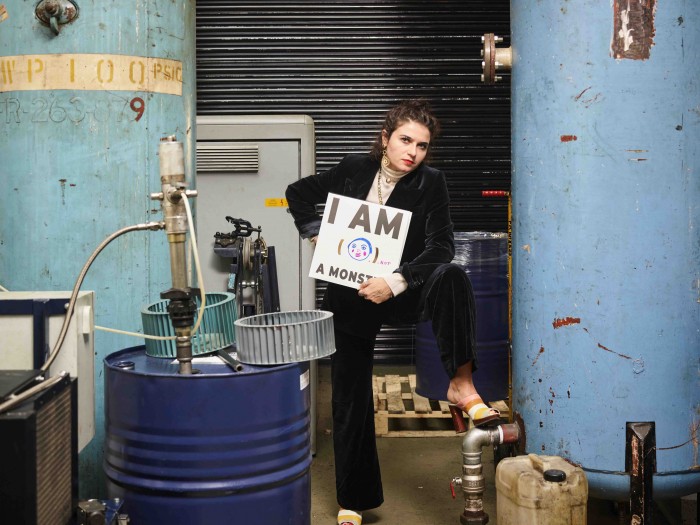 Nelly Ben Hayoun, who spoke at the Design Indaba conference in 2011, 2013 and 2017, has a resume that stretches nearly a mile. But she is first and foremost a designer of experiences.
She embodies this role once again when tackling her third feature length documentary titled I am (Not) a Monster. The film premiers on the 10 October 2019 at the BFI London Film Festival as well as being released on vinyl, in partnership with The Vinyl Factory.
The film is inspired and motivated by the works and philosophy of political theorist Hannah Arendt, (who died in 1975). She coined the concept of the 'banality of evil'.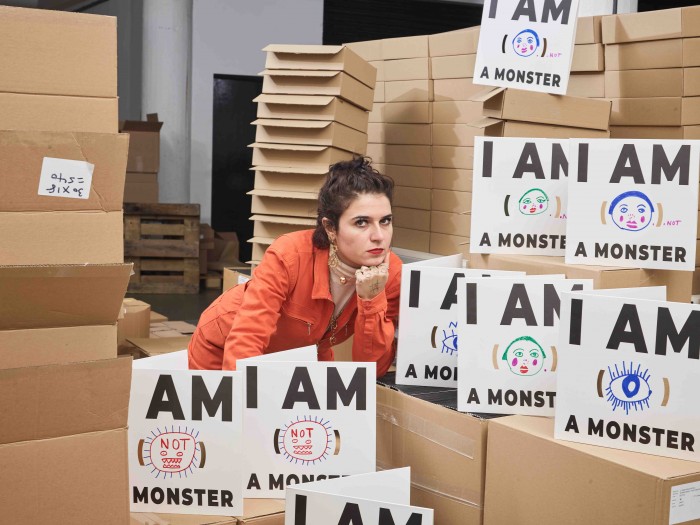 Her book, The Origins of Totalitarianism (1951), and essays such as, Truth and Politics (1967), are introduced as 'urgently' relevant to our times - with a recent spike of interest in her work, now translated into dozens of languages.
For Hannah Arendt, activism has to be understood from the perspective of 'creating something new in the world'. So, Ben Hayoun is hoping that the film will encourage the viewers to take action, build organised communities and platform to support plurality of thinking and fight censorship in a context where temptations for authoritarian regimes are making a revival with the election of Trump and Bolsonaro in Brazil to cite a few.
I am (not) a monster Trailer from I am (not) a monster on Vimeo.
Dressed as Hannah Arendt and accompanied with Japanese Bunraku puppets, she takes the audience on a cross-continental journey, picking the brains of philosophers, artists and activists, including Noam Chomsky, Lord Mayor of Sheffield Magid Magid, Pussy Riot's Nadezhda Tolokonnikova, students of Hannah Arendt, and cyborg artist Neil Harbisson. Harbisson was a speaker at this year's Design Indaba.
As a designer of experiences, Hayoun will distribute the film on a vinyl record which will mark the start of a creative collaboration with the world's foremost vinyl enterprise known as The Vinyl Factory. Known for disrupting systems, the French designer is now challenging the film and music industries into the creation of new distribution models.
"For me, the success of my experiences but also films come from how many people from various walks of life I can bring into a single place, the gallery, the cinema, the nightclub or other, to discuss urgent topics together. But for film and design distributors it is another story, it is about identifying one type of audience and focusing on attracting that specific audience into a single place," says Hayoun.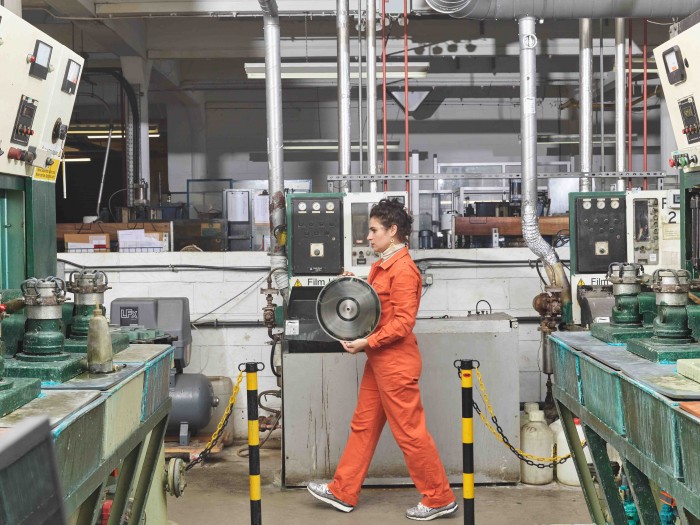 Adding, "With a pluralistic philosophy in mind, it makes so much sense to integrate more industries into release plans so to guarantee bringing together younger audiences, music lovers, vibrant nightlife supporters with cinema lovers and academics. Signing as a filmmaker a record collaboration with the Vinyl Factory and releasing my movie- which is on the origin of knowledge- on a record means that I can propose a new model of distribution for independent designers but also filmmakers."
The vinyl release of the film will feature record sleeves hand-drwn by Hayoun herself, interviews and bonus content from the movie. The limited edition records will be available at the end of the premier screening and all the screenings which will follow, where ticket-holders will be able to acquire them for free. The film has also recently been selected for the 2019 Grierson Award in the Best Documentart category.
You can sign up for the newsletter on http://iamnotamonster.world/ to get informed.
Read more about film:
Design Indaba speaker Wanuri Kahiu talks Rafiki and upcoming work
Watch the Talk with Nelly Ben Hayoun
Talks
• Duration: 00:47:34
•
26 Jul 17