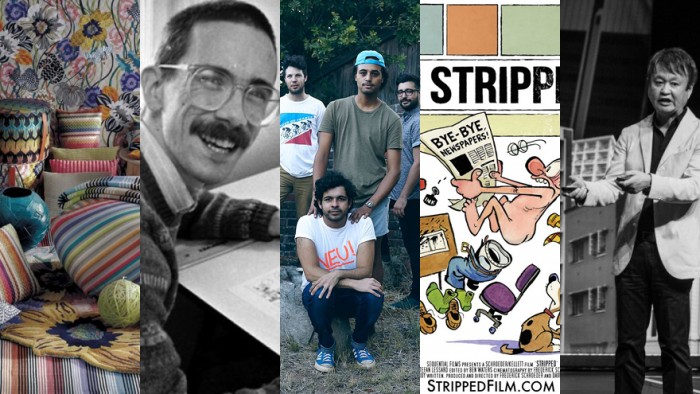 The tally is in: the story about the documentary "Stripped" topped the list as the most read story this week.
1.
It seems that everybody was wondering what happened to Bill Watterson as our piece profiling the documentary "Stripped", about the notoriously media-shy cartoonist behind Calvin & Hobbes, hit the top spot.
2.
The lookbook showing how successfully the Missoni brand has diversified from knitwear since matriarch Rosita began the brand with her husband Ottavio had readers shouting "Bellisimo!"
3.
Next came the news outlining the list of movies to have their South African premieres at the Labia for Design Indaba FilmFest 2015.
4.
Intrigued by behind-the-scenes footage of the Sakawa Boys' rehearsal space and our exclusive chinwag with them at band practice, readers clicked enough to earn the story a place in the final tally.
5.
Naoto Fukusawa in the role of sensei, talking about why objects shouldn't stand out, wraps up this week's top five.
Watch the Trailer with Rosita Missoni