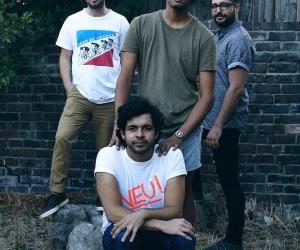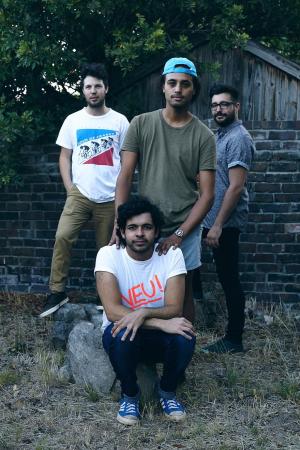 Standard
The four Cape Town-based friends who are Sakawa Boys burst onto the scene with a series of live shows. Members Skye MacInnes (electric guitar), Keenan Nathan Oakes (electric bass guitar), Peter Scott (drums, tech support) and John Seth (electric guitar, vocals) have shared the stage with acts such as John Wizards. They profess a firm love for shoegaze (the British alternative-rock genre known for its lush, layered "wall of sound"), indie music and all things "niche".
MacInnes has appeared in other well-received acts such as Nicolaas Van Reenen's Fever Trails and the edgy grit-rock outfit Like Knives. Seth formerly played with now defunct indie band New Loud Rockets. Oakes also fronts progressive black metal outfit, Wildernessking, on electric bass, with Scott on drums.
In July 2014, their debut single "Lazy Eys" was released via SoundCloud, clocking more than 2000 listens in its first week and peaking at Number 6 on the Platform Online 100 tracks of 2014. They are currently in the process of recording their debut EP and are set for a mini tour of Gauteng in March 2015.