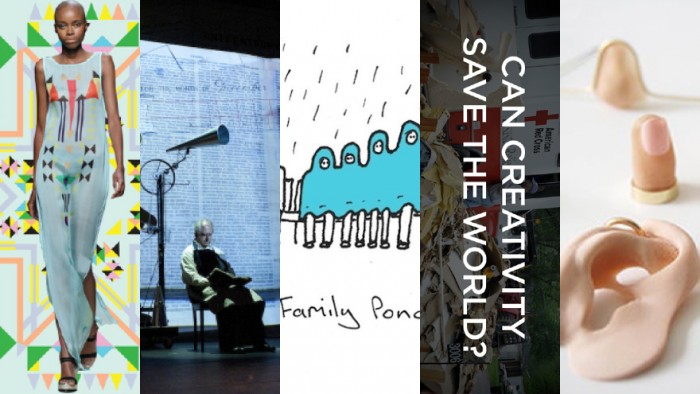 Take Five
1
Can creativity save the world? It's a loaded question, but it resonated with readers who enjoyed these eight designers' thoughtful and inspiring answers. Read the Hot Topic here.
2
South African-born, London-based Sindiso Khumalo makes clothing with a refreshing use of pattern. In this video interview she tells us how she draws on her Zulu and Ndebele heritage for her bespoke collections.
3
As part of our 2015 festival, Design Indaba presents William Kentridge's "Refuse The Hour" with Philip Miller, Dada Masilo, Catherine Meyburgh and Peter Galison. This preview of an earlier version of the performance had our readers atwitter. You can book tickets for the three-nights-only performance here.
4
Readers' interests were piqued by French designer and recent design school graduate Alix Gallet's bag of tricks to fool biometric recognition technology. Read this Next Generation article.
5
Who wouldn't be tickled by creative thinker and designer Dominic Wilcox's "odd yet perfectly logical invention" ideas? Catch him as a speaker at Design Indaba Conference 2015 and check out his quirky invention drawings in this Lookbook.
Watch the Talk with Issa Diabaté