Under Shubhankar Ray's direction, G-Star Raw has built its brand into a cultural universe using music, film, fashion and celebrities.
"Most of my influences are from worlds that are different to mine: music, social activism, fashion, etc. They make me reconsider and reframe my work," says global brand director of G-Star Raw, Shubhankar Ray. Inspired by fields such as these, Ray, who used to be scientist, left the lab to build fashion and lifestyle brands.
Now, 20 years later, he has revolutionised globally acclaimed brands including Levi's, Camper, Caterpillar, Stride, Travel Fox and G-Star Raw.
During his six-year stint as global brand director for Spanish shoe brand Camper, Ray pushed the boundaries of traditional print advertising campaigns. His choice of location and subjects allowed him to steer lifestyle advertising in a new direction. Featuring bocce players from Italy and construction workers from Japan, Ray made the brand more accessible to the public.
Today, as global brand director of G-Star Raw, Ray's main focus has been to create a cultural universe around the brand so that there are external signals pointing to the brand and its values. The benefit of this, he believes, is that it helps create awareness of the brand through different mediums. Some of these include music, film, fashion and celebrities, which all distill into a melting pot that amplifies what the brand stands for. "Brands have an interaction in the world and spend production money, so it becomes viable to make these cultural signals through branding," he explains.
Ray, who first spoke at Design Indaba Conference in 2004, will present his recent work at Design Indaba Conference 2015. We have rounded up some of our exclusive content to give more insight into his counter-intuitive approach to branding:
Finding new ways of dramatising G-Star Raw
Heading up G-Star Raw's global brand machine entails finding new ways to communicate the brand and to translate the brand's DNA into something that is understandable and visual for the audience. "You've got to find ways of dramatising the brand. This is always based on the product foundation, which needs to be very robust, of high quality and constant innovation. It becomes important to have a cultural universe around this foundation so there are various external signals that relate back to a brand's DNA. G-Star RAW's cultural universe is built around unexpected combinations of things that in turn create a stimulation in consumer culture," says Ray in this exclusive video interview with Design Indaba.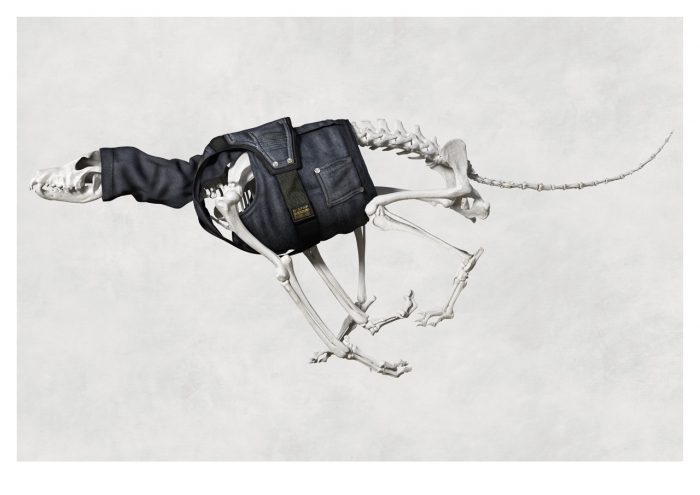 Caterpillar's counter-intuitive approach
When he was tasked with developing and constructing the brand image of Caterpillar, Ray took an almost counter-intuitive approach to the big production agency system: "I decided to go back to a very punk-rock, reality-based advertising, casting directly from the street and reconstructing street theatre for shoots – all based on the idea of urban reality," says Ray. Read more about his viewpoint on branding in this article.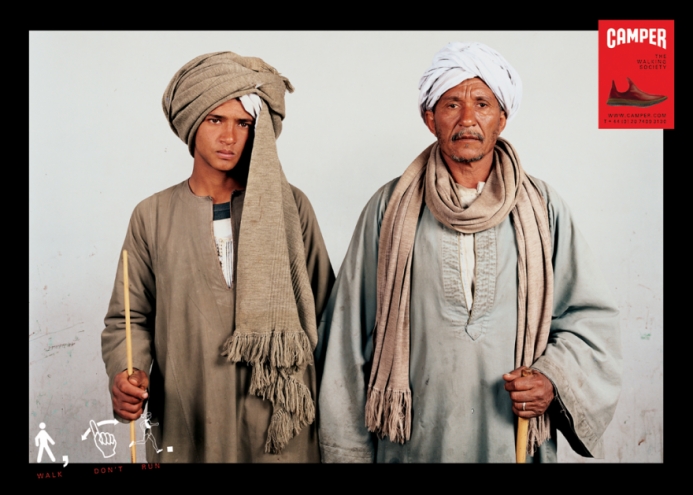 Camper ads to stop dead in your tracks
"Shubhankar Ray's 'urban reality-based image and visual concept', as his style has been paraphrased, has a way of debunking set notions about lifestyle advertising," writes journalist Sean O'Toole. "His work also has the ability to disarm hardened cynics, and I don't mean those grizzled types who make a profession out of having an opinion: critics and columnists and media pundits – not those types. I am referring to an even more distrustful constituency: you, me, us. Stock standard, everyday people. People so attuned to flicking through magazines that we have become accustomed to ignoring the ads. Shubhankar Ray makes us pause. Stop."
Read Sean O'Toole's full interview with Ray about branding for Spanish shoe brand Camper here.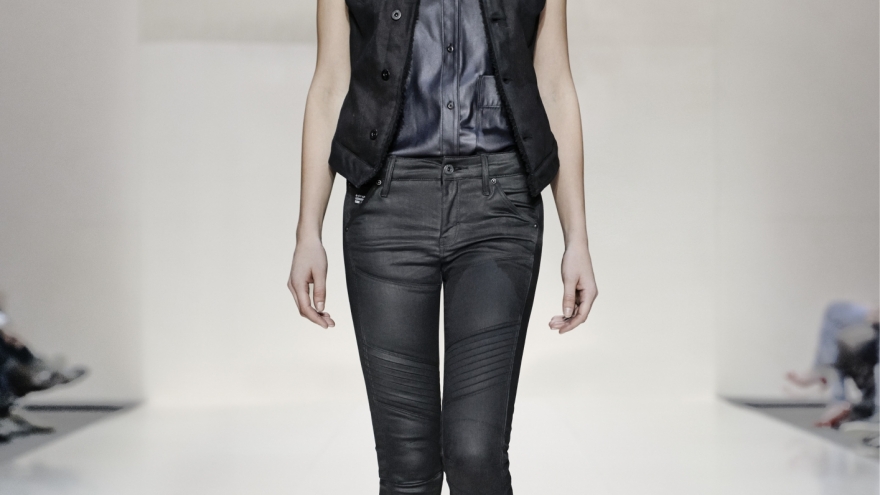 The clothing that maketh the brand
With a unity of function and innovation, G-Star RAW's Spring/Summer 2014 collection exudes style with an edge. For the collection, G-Star highlights classic jackets made from high-tech fabrics. Comprising modern wardrobe staples including trench coats, bombers and parkas all constructed from lightweight nylons and meshes, the collection is strikingly fashion-forward. See the collection here.
Shubhankar Ray will be a speaker at Design Indaba Conference 2015, which takes place from 25 to 27 February 2015. Book here.
Watch the Trailer with Shubhankar Ray
Trailers
• Duration: 00:02:09
•
11 Jun 15