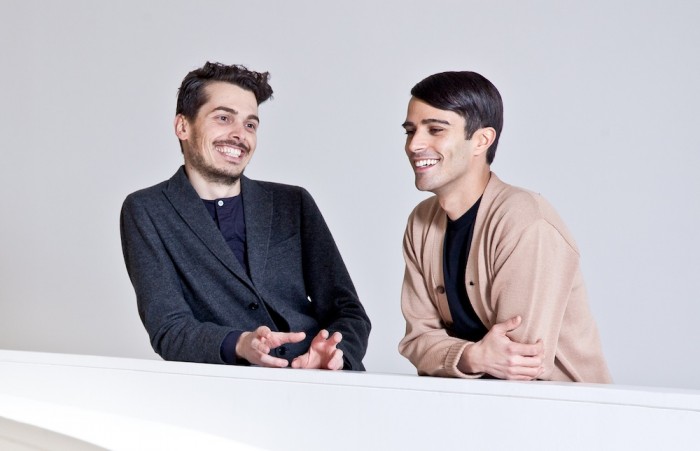 Studio Formafantasma.
After exclusive interviews with Design Indaba Conference 2015 speakers, we grouped together advice from these globally respected designers and creative minds for the benefit of up-and-coming designers.
Studio Formafantasma, an industrial design studio based in the Netherlands, founded by Andrea Trimarchi and Simone Farresin
Don't follow rules and don't fall into any kind of prejudice or clichés. Go beyond what you think you can do. Learn and take note of what your teachers are telling you.
Durban-born, London-based fashion designer Sindiso Khumalo

Work. Go work for a designer and learn from someone else. When you work, you understand and you get to know yourself. Ultimately being a designer is about getting to know yourself.
Shubhankar Ray, creative director at G-Star RAW
When you come to the crossroads where you need to decide to either go left or right, if everything is telling you to go right then you must go left. When you are young you have to look down the roads that you would not ordinarily look down. When everyone is looking one way, don't forget to look the other way. Also, don't be too quick to lose naivety. The fact that you don't know is empowering and it will free your creativity.
Senegalese fashion designer Selly Raby Kane
Work, work and work. Tell the truth. Share your ideas.
Dutch product designer Hella Jongerius
Push the envelope. Really think about what you would like to address as a designer.
Watch the Talk with Issa Diabaté