Johannesburg-based multidisciplinary designer Lindiwe Gugushe is one of Design Indaba's Emerging Creatives for 2022. With qualifications in urban planning, UI, UX and graphic design, Gugushe most recently expanded her creative territory into furniture design and carpentry when the pandemic hit in 2020.
Now, the designer is making human-centred furniture for her brand Bōpa Mmuso. Gugushe is passionate about empowering young people, especially women, in the design industry — recently conducting a design thinking workshop as a Graphic Design Mentor in collaboration with ArtLab and the National Arts Council. She is also a beneficiary of the Black Umbrellas (partnered with the Cyril Ramaphosa Foundation), an incubator for emerging entrepreneurs aimed at assisting them to reach their full potential.
We interviewed Gugushe about her move to furniture production, the story behind the Bōpa Mmuso name and what's up next.
1.Why did you decide to explore furniture design and carpentry when the pandemic hit?
I have always had a passion for design and before the pandemic hit I was shadowing a really amazing carpenter in Joubert Park by the name of Mr Mlambo. When the pandemic hit, I had been unemployed for a while and I decided to take things into my own hands and upskill in carpentry. Having experience with carpentry has really put things into perspective as a designer. Sometimes design ideas are not realistic when it comes to manufacturing, so it is very important to keep this in mind when developing concepts as designers.

2. What has been a career highlight for you so far?
I recently got the opportunity to present my work at Decorex as one of the 5 Young Gauteng in association with 100% Design Africa and Gauteng Tourism Authority. I loved every moment of it and was exposed to the design industry in South Africa. Being a Design Indaba Emerging Creative has introduced me to really amazing creatives across the country.

3. How do you incorporate your urban planning, UI, UX and graphic design skills into your furniture designs?
Design thinking is definitely one common school of thought among all these disciplines. Design thinking as a design process has assisted me in determining the market for my furniture and how I can improve my design skills in that regard.
4. What does design mean to you?
Design is such an essential tool for problem-solving. Design is thinking outside the box without any expectations and yielding results for the best possible solution. This solution should be functional and sustainable.

5. Who (or what) are your creative inspirations and why?
I am inspired by different things and people in my design processes. I really love Oki Sato's work and versatility. As a designer, he does not restrict himself to one medium but instead extends himself to where his brain is needed. I love the great work of Mariam Kamara and her contributions to sustainable, post-colonial African architecture, especially in the civic space. My furniture designs are highly inspired by my upbringing as a Mosotho woman and teachings from my grandmothers and mother, the Basotho culture, as well as other African cultures. Hence Bōpa Mmuso's style is Afro-minimalist.

6. Explain the Bōpa Mmuso name – what does it mean, what was your inspiration, and how do you feel it represents your personal brand?
Bōpa Mmuso is a Sesotho phrase for "Creative Kingdom" and the logo is inspired by the Adinkra symbol of Osiadan Nyame, which stands for "God the builder". The symbol represents the power and strength of the creator to erect, furnish, and prepare us to be ready to reflect His image (Adinkrabrand, 2020).
7. What are you working on at the moment? What's next for Bōpa Mmuso?
I recently got a permanent workshop space. This will enable me to regularly produce furniture and collaborate with other creatives and is quite an exciting journey for me.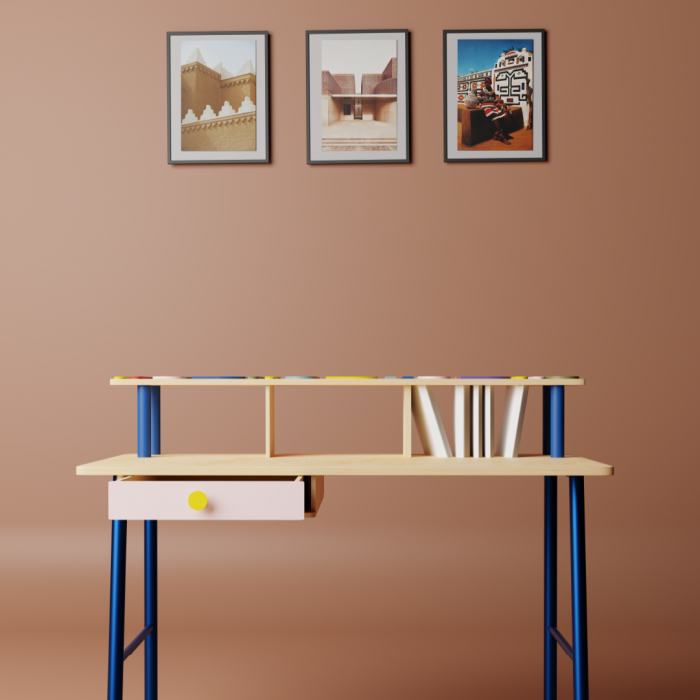 Read more:
Credits: Lindiwe Gugushe and Bōpa Mmuso