Independent artist, producer, stills producer, creative director and stylist Mikhailia Petersen is one of Design Indaba's Emerging Creatives for 2022. For both client commissions – like those done for Adidas Area3, Puma, the Hyères festival in partnership with Chanel, Zeitz MOCAA and i-D / Vice – and her personal work, Petersen creates narratives surrounding topics like love, history, mental health and pain.
We spoke to Petersen about finding her niche in the creative industry, how living in Cape Town has shaped her identity and where she finds her inspiration.
Read the interview with Petersen below.
Your art transcends creative boundaries and you are often described as a multidisciplinary artist. How did you find your footing in the creative industry?
While working with notable South African artists, like Jody Brand, I learnt so much and understood that my creative freedom will only come if I stand and tell my story my way.
What have been some career highlights for you?
Capturing the iconic Tracey Rose at Zeitz MOCAA in Cape Town, showing my work at the V&A Museum in London and my work commissioned and published in NicOtiNe Magazine, a contemporary fashion and art magazine based in New York.
Who, or what, are some of your biggest influences?
My relationship with my mother and sister.
You've worked in various positions in the fashion industry. How has your experience in fashion informed your creative direction and photography?
I have learnt to visualise an idea and to get into the synthesis of each aspect that goes into a piece. This gave me confidence in showcasing my work and I learnt respect for art and the work that goes into it.
Much of your work examines cultural identity, history and the relationships between people. How has living in Cape Town shaped you creatively?
Well, I grew up in different foster homes and got exposed to different cultures there, so my existence in society is just bound by love, and I try to reflect that 'love transcends' in my work.
What are you working on at the moment?
Work with a different twist from what I have already put out is in the pipeline, but I haven't got an official release date yet.
If you're interested in becoming one of Design Indaba's Emerging Creatives, like Mikhailia Petersen, apply now for the 2023 programme here.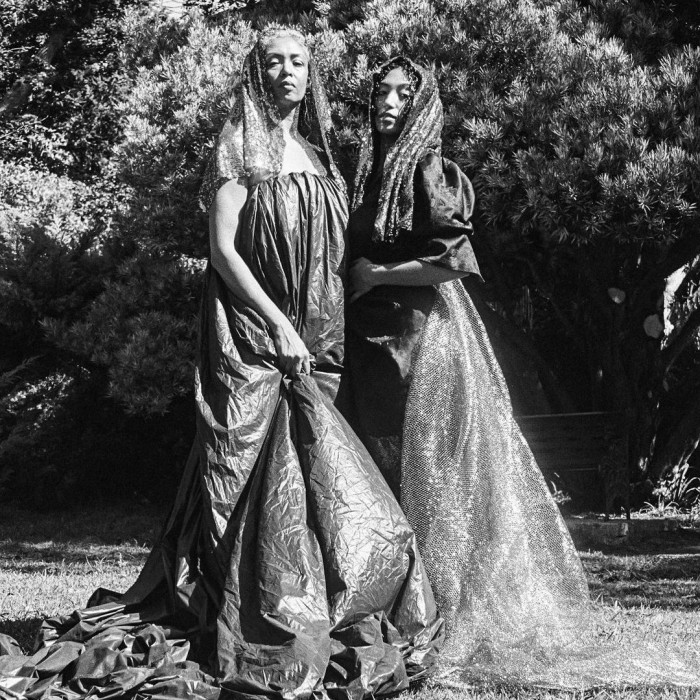 Read more:
Credits: Mikhailia Petersen