Johannesburg-based photographer Mishaal Gangaram began working as a professional photographer after finishing his electrical engineering degree, quickly becoming a highly sought-after talent in the fashion and music industries thanks to his striking and disruptive approach.
Design Indaba chatted to the Emerging Creative about his move to full-time photography, the 'sonic energy' of his subjects and how his own journey with mental health has shaped his creativity.
1. When did your passion for photography start?
I think my passion for photography started when I was in high school. My dad had gotten me a camera for my 16th birthday but because I lived in a small farm town growing up, I didn't really have the means to shoot many people. My passion slowly ended up dying, but upon going to UCT for my engineering degree, I found myself wanting to get back into it, learning how to express myself and uncovering sides of me I did not know I had. My degree took up a lot of my time and so I found it hard to pursue it even as a hobby. In 2020, I moved out to Johannesburg on a whim to see if I could actually pursue something within the creative field, not even knowing exactly what I was going to be doing.
I think a massive part of reigniting my passion came from the time I spent by myself during the lockdown in 2020. During that time, I couldn't shoot anyone or see any of my friends and family because I lived alone, which then led me to rely on shooting myself. I used this opportunity to express my emotions and found it as an outlet to talk about my mental health. I also didn't want to do this in a conventional way, so I challenged myself with each shoot, through the means of prop making and experimenting in Photoshop. Each shoot was done with the utmost care and intention, it had a purpose and helped me tell my own stories in my own way. With those self-portrait images, I started getting gigs and the ball kept rolling until where I am today, living out my dreams and passions.
2. What has been a career highlight for you so far?
Along my journey thus far, I've definitely had many highlights, however, one of my first big highlights was when I had the opportunity to shoot the campaign for Nike Air Max Day x Hype Magazine for 2021. It was the first campaign that I had free reign on, being able to turn one of my own personal projects, titled "Aura", into a fully fledged campaign, bringing a big sense of myself into a global brand like Nike.
3. Who, or what, are your creative inspirations and why?
My greatest creative inspiration stems from my own journey with mental health. I've always found it hard to speak about my own mental health, however, over time I found that my work was a creative outlet for this. I tend to create personal projects depending on how I am feeling at the time and when I go back to reflect on the outcome, I inherently end up talking about my own mental health. With my work, I aim to help others deal with their mental health by telling their own story in a unique and creative way and showing that they're not alone on this journey.
4.What informed your decision to move to full-time photography after finishing your degree? Have you found your electrical engineering experience influencing your work in any way?
In 2020 I decided to move from Cape Town to Johannesburg to give the creative industry a try for one year and figure out certain aspects of my life. I am extremely grateful for the success 2020 came with and I decided to do it full-time. My electrical engineering experience taught me a lot about being thorough and technical. As a photographer, I am extremely drawn to lighting and post-production because of my degree.
5. You focus mainly on working within the music industry. How do you bring your unique personal twist to these projects?
For me, each artist already has their own sonic identity, so when I photograph them, I take inspiration from that and our collaboration is, therefore, something that will always be unique as we take our audiences into the mind of the artist and myself.
6. Can you tell us about any exciting upcoming projects you're working on?
Recently, my team and I have started our own creative hub collectively. The space is a safe haven for us to create art and grow together while also building our names individually and collectively in the industry. The space consists of a photography studio, music studio, event space and overall empty canvas to build anything we want to. I cannot wait to see what the space has to offer for us all when we go live.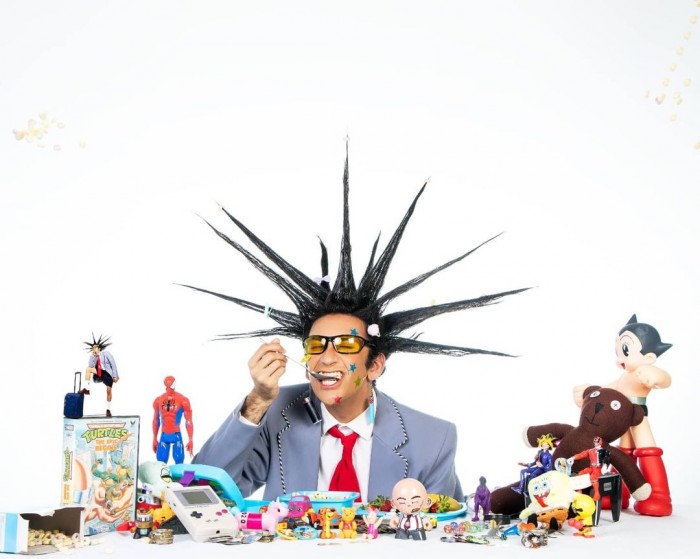 Read more:
Credits: Mishaal Gangaram