Meaning "colours" in Setswana, Mebala is the brainchild of #DI Emerging Creative Class of 2020, Thalefang Moeletsi. Focusing on premium handcrafted and customized bags that are deeply rooted in African culture, his designs are centred on functionality, simplicity, and the expression of self. With a background in Economics, Moeletsi describes his journey into fashion as somewhat unconventional.
In an interview, he tells us about his inspirations, dream collaborations, career highlights, and more.
How has your work changed since the Emerging Creatives programme?
As an Economist branching into fashion, being selected as part of this highly esteemed programme for creatives gave me some validation that my designs had the potential to become something that is commercially viable.
The programme also gave me the inspiration to be bolder in my designs. I think that I was playing it safe before, trying to have designs that would appeal to a mass market. But seeing how bold the other creatives were in terms of very unusual forms, the play of colour, and converging his and hers designs for more fluidity, and so on, I was inspired to design with more freedom, and since the programme, we have created some very unique forms.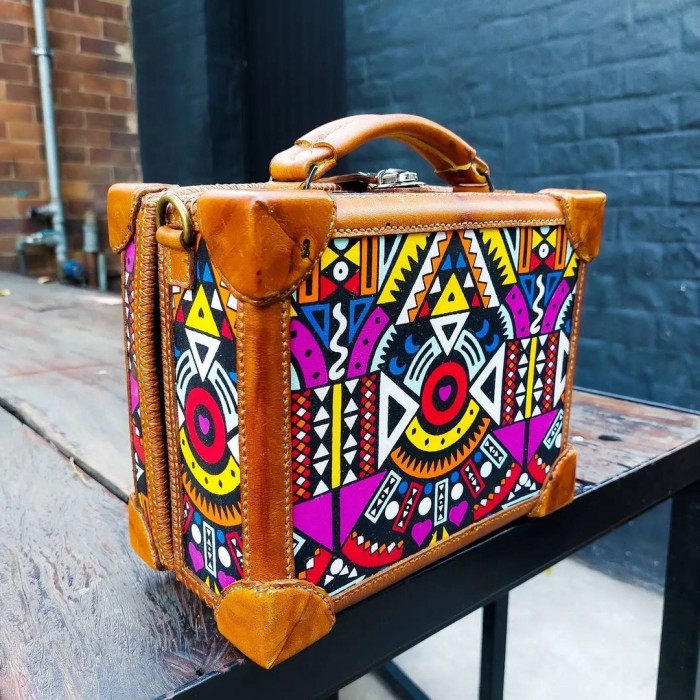 What keeps you inspired?
The biggest inspiration in my journey in fashion has been the stakeholders in our ecosystem.
Firstly, clients. We have so much love from our clients, who have rated us 5-stars on Google. A lot of returning clients and a lot of word-of-mouth referrals. This love from the people keeps us going.
Secondly, our employees. Manufacturing jobs in South Africa have been in decline and the ultimate goal of Mebala is to create quality manufacturing jobs. The leather sector is job-intensive, and it has large multipliers, meaning that when it's growing, it can stimulate growth in other parts of the value chain. So there is so much potential for us to create quality jobs as we scale.
Also, we are passionate about youth development - we've had a number of young talented people that have interned with us and developed skills in leather crafting and business management. The dream of one day having them permanently employed as we grow is one of the things that keeps us motivated.
Which brand would be a dream collaboration of yours?
I would love to work with Laduma Ngxokolo from Maxhosa and Rich Mninsi. I love their bold and premium designs and how they have used African culture, colours, and patterns to constantly create timeless products. As one of the 2020 Emerging Creatives, I had the honour of meeting Laduma at the 2020 Design Indaba and I learned a lot from him.
What are some of your goals with your company?
We aim to grow our business through a client-centric approach. Focusing and obsessing about our clients and how we can create value for them by constantly leveraging existing innovations. Bold designs, quality materials and trusted crafting processes are at the foundation of our offering.
But in a very competitive landscape, that is not enough to grow a new brand. So, we are heavily focused on bringing forth innovations that add value to our clients. These innovations can be either be product innovations or process innovations.
Product innovations are embedded in our designs, for instance, the shape of our Azania satchel is very inventive, while the Buhle bucket bag is very utilitarian. We are also conceptualising a backpack that will have a solar-powered power bank.
And then, process innovation relates to how we make sure that convenience consistently underpins how we interact with our clients. In this regard, we are planning to develop an interactive digital platform that will enable clients to customize their designs from the comfort of their homes.
Would you consider experimenting with other materials?
Yes. Although we are predominantly a leather brand, one of our best-selling pieces is a vintage case that is made from Kente fabric that we sourced from Ghana. We are currently playing around with some Kuba fabric from Congo. Experimenting with different fabrics and trying to use them in form factors that they haven't yet been utilized in, is crucial to our brand and has been a major part of our success.
We are an African brand, and we love to explore African fabric in particular, whether these originate in South Africa or in other parts of Africa. African cultures have so many different high-quality materials that play with colour and patterns and fit well with our made-in-Africa campaign.
Which themes do you explore in your work?
African culture is one of the major inspirations for our brand. We are constantly exploring patterns from different African cultures and trying to use them in new form factors. Vintage designs are also a major part of our design language. We draw a lot of inspiration from vintage form factors and try and fuse them with a forward-looking design language in order to try and create something timeless.
Lastly, technology is at the core of what we do as a brand with a client-centric approach. So, we constantly try and ask ourselves, how can we leverage existing technology to maximize the use-value of our designs. For instance, all our wallets are lined with RFID blocking technology. What that means is that when your card is stored in a Mebala wallet, you will be protected from unwarranted tapping.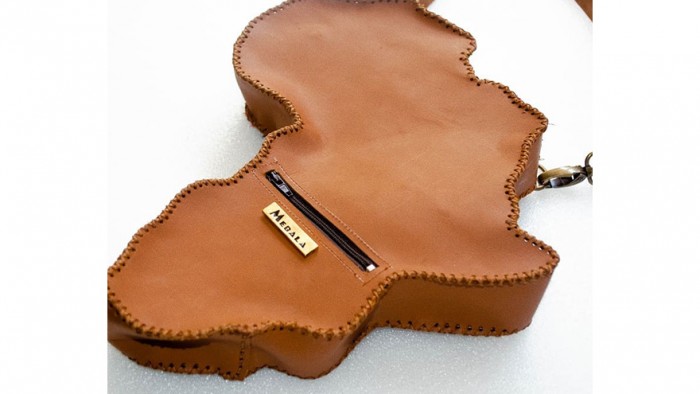 What are some of your career highlights thus far?
Being selected as an Emerging Creative was the first big highlight of my career in fashion. That came with a lot of good publicity, like being on national TV and so on, and it really accelerated our growth.
The second highlight was when we moved into a bigger production space in Maboneng in October 2020. We were encouraged to see continued growth despite how difficult the year was because of COVID.
And each time we add someone to the team, it's always a high for me. We are currently sustaining seven jobs and being able to have this brand that is creating quality manufacturing jobs is one of the reasons I am in the fashion space.
What's next for you?
In the short term, we are working on some innovative features that will set the course for our brand. We hope that these will help us to continue growing so that in the medium- to long-term, we can create quality manufacturing jobs in the excluded communities of South Africa. We would love to have manufacturing facilities spread all over the villages and townships of South Africa, creating quality jobs for the youth in particular.
Read more:
We're now inviting entries for Design Indaba Emerging Creatives 2022.
Our profile on Tlhalefang Moeletsi.
Rich Mnisi: Fashion forward design.