Cape Town-based industrial designer, George Gibbens places problem-solving at the heart of his work. The Cape Peninsula University of Technology graduate made a name for himself with the design of a manual washing machine that gives people without access to constant electricity a way to keep doing laundry. He then went on to design a VR device to help the visually impaired. He understands the social impact design can have.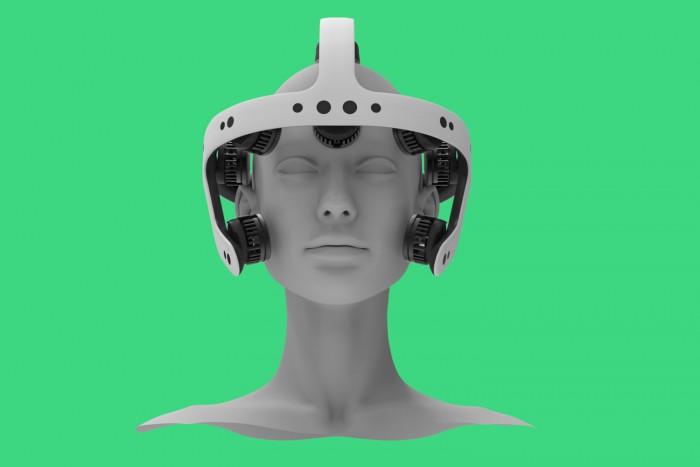 One of Gibbens' latest works, the Venta Safety Mask, landed him a coveted 2021 Red Dot Design Award. Established in 1955, this international design competition applauds innovative product design, communication design and design concepts.
Continuing to make big moves, Gibbens is showcasing his Slank Occasional Chair at this year's Milan Design Week, taking place from 5-10 September 2021. We chat with the designer about his latest projects, his biggest motivations, and more.
Tell us a bit about your Venta Safety Mask and what inspired its creation?
Well, I became inspired in the beginning of 2020 when we were plunged into a worldwide pandemic and suddenly were required to wear face masks. One of the first ideas I had was for a transparent face mask to combat the alienation caused by wearing face masks. I immediately started sketching and 3D modelling to get this idea out. I published 3D renderings of the first design online and got a lot of useful feedback. I took this, along with testing and 3D printing, and further refined the design to what it is currently. Going forward, I'm in talks with various people to carry out a crowdfunding campaign on this design because I think it has a lot of potential.
What does being a Red Dot Award winner mean to you? And, congratulations by the way!
Thank you very much! Winning a Red Dot Award is a big honour for me, it's one of the highest design accolades out there so I'm thrilled. There's also a certain amount of validation that comes with it and the reassurance that the work you're putting out is at least at a good level.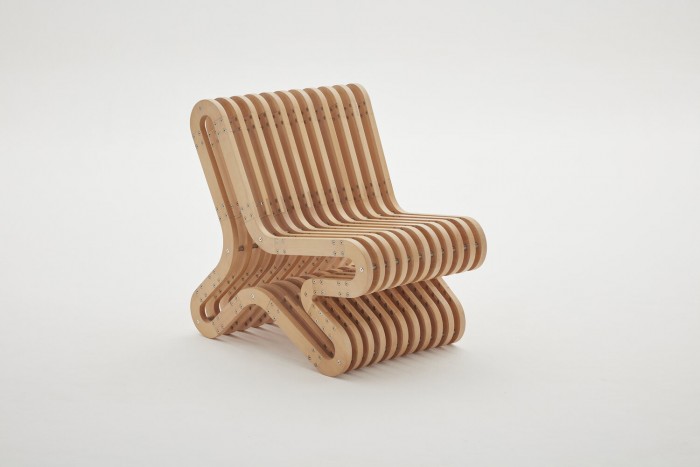 Talk us through your Slank Occasional Chair.
The Slank Occasional Chair is like a satellite of a much larger installation. The original installation was inspired by a unicursal labyrinth and is intended for central gardens and courtyards to help people meditate and to stimulate creative insights. Once I had a strong concept, everything else simply fell into place. The chair takes all of this and adapts it into an episodical (or singular) context.
Each chair is assembled using 176 individually CNC'd pieces of European beech wood and takes 3 months to complete. They are made in South Africa by expert craftsmen.
What keeps you inspired and motivated to create?
I'm inspired by the fact that I wouldn't want to do anything else. Designing is a way for me to express myself and my ideas. I'm also motivated by the satisfaction I get from solving real problems.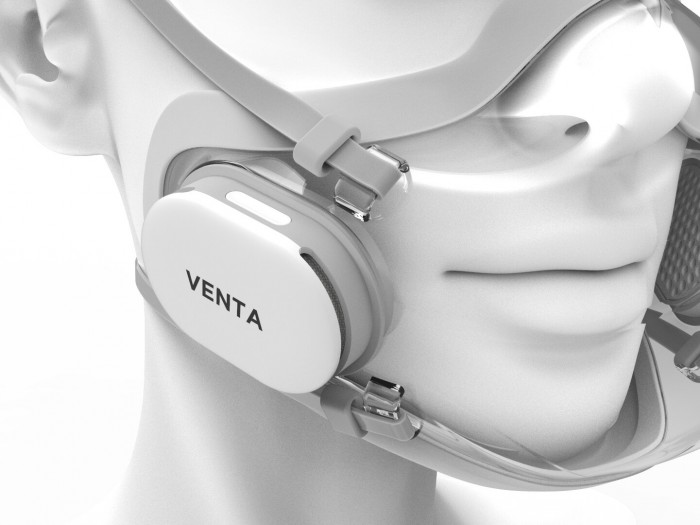 What do you think about the state of design in South Africa?
I think South Africa has a lot of design potential, however, unfortunately, it faces a lot of challenges and hindrances. I think SA should lead Africa by example and push it forward for the entire continent, I don't see any reason why it can't.
What can we look forward to seeing from you next?
I usually never know which project awaits me around the corner, I do know that I have a lot of ideas for new yachts and cabins I would love to explore, so you'll have to wait and see!
See more:
Apply to our Emerging Creatives Programme for 2022.
Our #DI Emerging Creatives profile on George Gibbens.
George Gibbens is using design to tackle South Africa's social problems.